Australian studio appointed to design Lithuania's 'Science Island'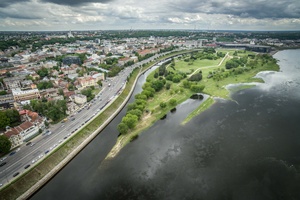 Smar Architecture Studio has been officially appointed to design Lithuania's new National Science and Innovation Centre, almost two years after it came first place in an international design competition.
Dubbed the Science Island, the €25 million (A$39.9 million) centre will be located a short walk from the historic centre of Kaunas, Lithuania's second largest city, on Nemunas Island.
Smar's vision for the site is for a museum that will offer an "invigorating experience" that draws new audiences.
"Our proposal for Science Island follows the island's topography to find a deep connection with nature and with the city," said Fernando Jerez, founder and creative director of Smar. "On the roof, circular access points will work as public stages and natural seating areas, our aim being that the museum spills into the landscape and the park comes into the building."
An international competition for the project launched in mid-2016 attracted 144 entrants from 44 countries – a record for architecture competitions held in Lithuania.

Smar Architecture Studio, which is jointly based in Perth and Madrid, Spain, was named winner of the competition, with second place going to UK-based practice Simpson Haugh and Partners and China's Donghua Chen Studio coming third.  
The three winning teams entered negotiations with Kaunas City Municipality, with Smar Architecture Studio given first opportunity as the winning team.
Though the successful team was initially expected to be announced in November 2016, it wasn't until early-April 2018 that Kaunas City Municipality appointed Smar Architecture Studio.
A spokesperson for Kaunas City Municipality said, "We very much look forward to working with Smar on the initiative and unlocking the potential of this beautiful site in the centre of the city.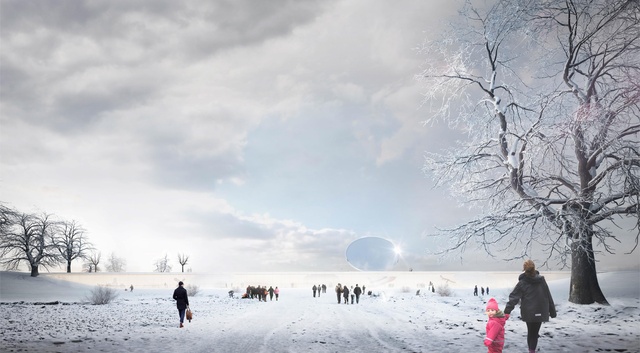 "Science Island is an emblematic project for Kaunas that will showcase recent achievements in science and global technologies, with the aim of inspiring visitors to expand their knowledge and support innovation in these fields."
Smar Architecture Studio was founded by Fernando Jerez, a professor at the University of Western Australia, in 2007 and is co-directed by fellow UWA researcher Belen Perez de Juan. The proposal for the museum was designed with input form students from the university. The practice has participated in a number of international architecture competitions including the 2014 Guggenheim Helsinki competition in which it was a finalist. The Science Island will be one of its first major project commissions to be built.
The practice will now collaborate with Lithuanian practice, UAB Architektų biuras G. Natkevičius ir partneriai, with the detailed design stage expected to be completed by February 2019.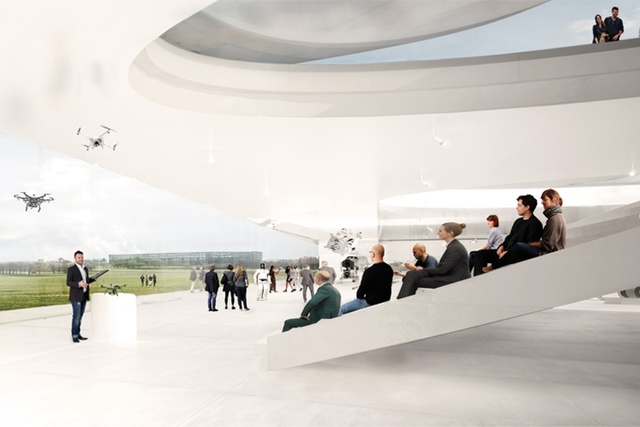 The museum will open open in 2021, a year in an advance of Kaunas' term as European Capital of Culture in 2022.
Smar creative director Jerez said the building would be a landmark for the city.
"This will be a new sun for Kaunas," he said. "A bright, shining sun – evidence that science is always awake searching for new answers."