An Australian designer has won first place in an international ideas competition for a hypothetical bridge in a Latvian national park.
The competition sought proposals for a footbridge over a road in Gauja National Park, the largest national park in Latvia. The competition brief called for an "architectural landmark" at the public entrance to the park.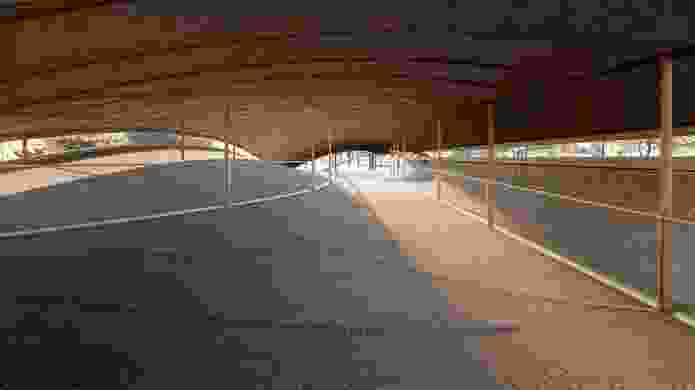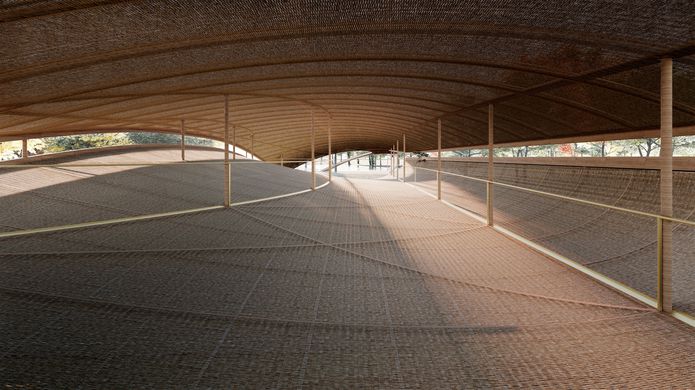 The competition was organized by architectural competition convenors Bee Breeders and Latvia's Nature Conservation Agency, in celebration of the 45th anniversary of the park.
Originally from Canada and a graduate of architecture from the University of Applied Arts Vienna, the now Sydney-based designer Abraham Fung won first place with a scheme titled Flow: Between City and River.
Fung proposed a footbridge clad in an "organic" woven timber mesh shell.
"On the ground and above the road, approaching the bridge, you see a warm, organic form upon the landscape," Fung wrote in his proposal.
"Sitting pavilion-like, the two points of entry are grounded to the natural topography. Crossing through, traveling along a gently curving path, the timber woven mesh envelops the space, its fluid form captures the light, and the space contracts and expands towards the two ends."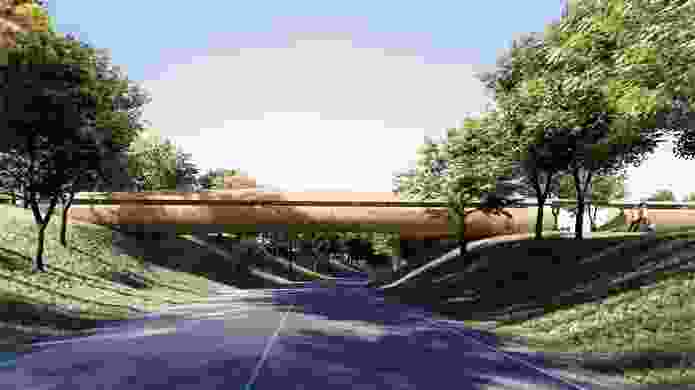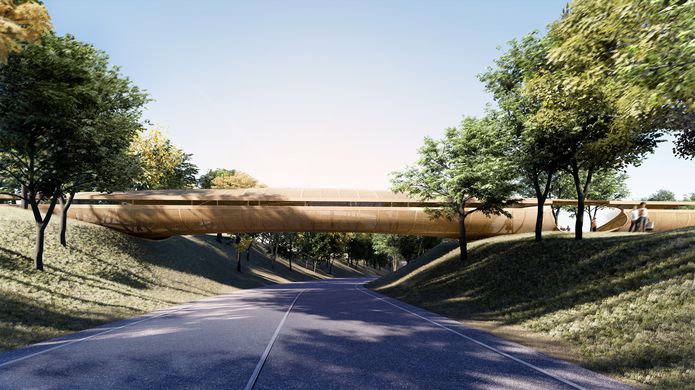 In a statement, the competition organizers said, "When designing a pedestrian bridge, architects often focus on complex formal solutions to solve the rather simple problem of spanning a gap to connect point A with point B. The jury felt strongly that the most successful forms were those that also offered experiential new ways of discovering the park."
They added that "many of the proposals submitted have the capacity to offer Gauja Park the new architectural landmark it deserves."