Australian finalists in 2017 Inside Awards
Twelve Australian projects have been shortlisted for the Inside World Festival of Interiors Awards.
SJB appears four times on the shortlist – more than any other Australian practice.
Two Australian projects won at last year's Inside Awards. Paramount by The Office Space won the Offices category. The co-working project transformed the upper ground level of Paramount House in Sydney into a tailored shared working environment.
Indigo Slam by Smart Design Studio won the Residential category. The sculpted concrete facade, serene living spaces and spacious halls of the private home in Chippendale, Sydney, created a dynamic interplay of space and light. The judges commended the project for "working with classic architectural elements such as light, texture and space sequences with an impressive care for detail."
The Inside World Festival of Interiors is the sister festival to, and runs concurently with, the World Architecture Festival (WAF) and the WAF Awards program. 
Australian projects dominated the built section of the 2017 WAF Awards shortlist, with Australian entries appearing 41 times on the shortlist overall.
Jackalope by Carr Design Group, the EY Centre by FJMT, Moving House by Architects EAT and Cleveland Rooftop and Cleveland and Co. by SJB appear on both shortlists. 
The winners of both the Inside Awards and the WAF Awards will be announced after finalists present their projects to juries at Arena Berlin in the German capital from 15 to 17 November.
The Australian finalists in the 2017 Inside Awards are: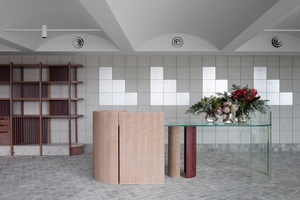 Bars and Restaurants
12-Micron – SJB
The Buena – SJB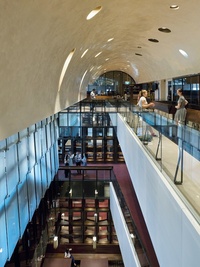 Health and Education
UQ Forgan Smith Building - TC Beirne School of Law and Walter Harrison Library Refurbishment – BVN
NUBO – PAL Design Group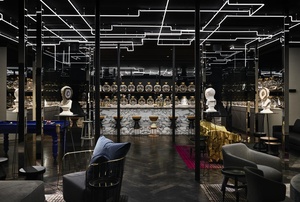 Hotels
Jackalope – Carr Design Group
Offices
BHP Billiton Workplace – BVN
EY Centre, 200 George Street – FJMT
McCarthy Tetrault (Vancouver, Canada) – BVN
Residential
Moving House – Architects EAT
Cleveland Rooftop – SJB
Retail 
Aesop Pacific Fair – Mlkk Studio
Creative Re-Use
Cleveland and Co. – SJB
For the full shortlist, go here.
To view the Australian projects shortlisted for the 2017 WAF Awards, go here.