Australia's best architecture to battle it out in new TV show
A new television series that takes in the breadth of architecture across Australia will begin airing this Saturday.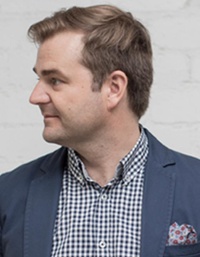 Acting as host for all nine episodes is architect and NSW Architects Registration Board registrar Tim Horton. Horton was previously the national director of the Australian Institute of Architects and a member of the editorial board of the Australian Urban Design Protocol and the Built Environment Industry Innovation Council.
Australia by Design devotes one episode to each of Australia's states and territories, with presenting duties split between Horton and the respective government architects of the state featured in each episode, with local architects also appearing as presenters in some episodes.
A competitive element runs through the program, with every episode seeing a jury decide on a ranked list of ten of the best architectural projects in the state. The jurors will come from architecture and related fields.
The series will conclude with an architectural battle that pits all of the projects against each other to produce a "best-of-the-best" of Australian architecture.
Speaking to ArchitectureAU, Horton said that, in shooting the program, he has noticed observed a change in the way architects are approaching residential projects in particular.
"In every state and territory, we're finding architects exploring the ideas of the courtyard as a housing model," he said.
"The other thing is we're finding more diversity in the households. They're more intergenerational and the houses are more designed for intergenerational living."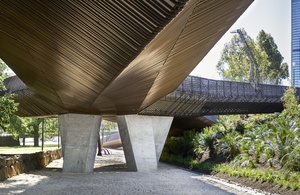 The projects selected for consideration cover a wide range of typologies – from significant infrastructure projects like John Wardle Architects and NADAAA's Tanderrum Bridge and CityCat ferry terminals by Aurecon and Cox Rayner Architects (now Cox Architecture), to smaller projects like the Devil's Corner by Cumulus Studio.
The program presenters will include government architects Jill Garner (Vic), Malcolm Middleton (Qld), Lawrence Nield (NT), Nick Tridente (SA), Geoff Warn (WA), Peter Poulet (NSW) and Catherine Townsend (ACT).
Architects appearing as presenters include Peter Malatt (founding partner, Six Degrees Architecture), Lindy Atkin (director, Bark Design), Irma Lamaya (Rossi Architects), Sally Davis (co-director, Davis and Davis), Suzie Hunt (Suzanne Hunt Architect), Rebecca Fullerton (Rebecca Fullerton Architect), Mike Verdouw (founding director, 1+2 Architecture), David Clarke (Clarke Keller) and Heidi Pronk (Mackenzie Pronk Architects). 
"In some ways what we're doing here is using a handy TV format to communicate what architecture is about," said Horton. "A project might show an architect's role in urban infrastructure, [while] another might be a really small ingenious urban renovation of a worker's cottage, which shows that architects can recycle and renew our building stock."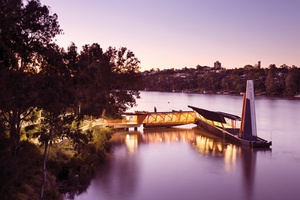 Horton said that he hoped the program would find a balance between previous kinds of architecture-focused shows. "We often see architecture on TV being presented one of two ways; it is sophisticated, it is described for architects by architects, and on the other end of the scale we see a free-for-all renovation rumble." 
Australia by Design, he said, "bring[s] the accessibility and information together." 
Australia by Design airs on Channel 10 or WIN from 15 July.