The architect and builder behind Australia's first apartment building to meet the exacting Passivhaus building principles hopes the development will "show what's possible" in the design and construction of sustainable apartments.
Oliver Steele, of Steele Associates, said the recently completed apartment block The Fern in Sydney's Redfern was a demonstration of sustainable design beyond passive solar principles.
The Passivhaus building model was initially developed by German physicist Wolfgang Feist in the 1980s. While the system has been used in Australia, it has not yet been used in the design and construction of a multi-residential building.
The 11 apartments in the building have been almost entirely sealed, with air drawn into the units through a Heat Recovery Ventilation system that filters dust, pollution and allergens. Insulation comes not only from triple-glazed doors and windows, but also structural thermal breaks that prevent heat transfer. For instance, a balcony on a conventional apartment is typically an extension of the concrete floor slab that acts as a kind of heat fin, drawing or dispersing heat from the apartment interior. At The Fern, the balcony plates are insulated from the floor slab by a barrier of rigid foam, and affixed to the structure by stainless steel dowels.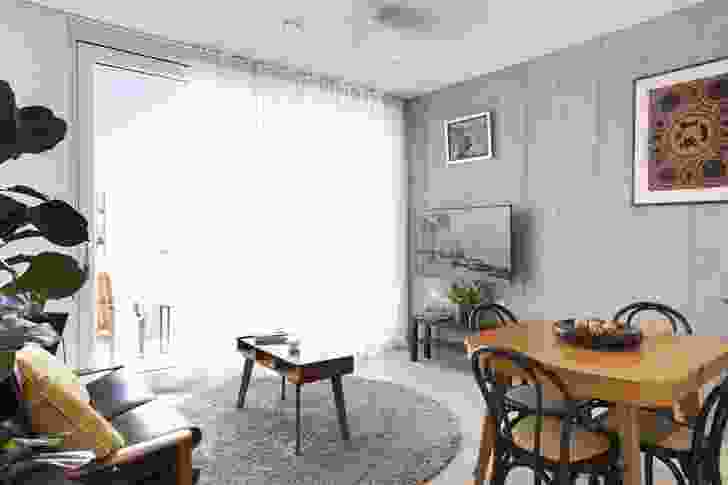 Steele said that he was drawn to the Passivhaus methodology when more typical passive solar design principles proved too rigid to apply effectively in an urban setting.
"I was trained in passive solar design, and that's what I've practised until now," he said. "But I've always found that it has its limitations, especially when the site doesn't allow you to have north-facing glazing. Passive solar design relies on getting winter sun in to heat the house, and excluding summer sun – which is great if you've got a greenfield site and you can orient everything correctly. But in city infill sites you often don't have that luxury.
"In this particular case the northern facade is a firewall because it's a boundary, so we couldn't have northern light coming in and we have a conventionally unfavourable east-west orientation. Passivhaus has the tools to overcome that, with its Heat Recovery Ventilation and super-insulation and airtightness. It can work with the passive solar principals [as well], but it doesn't require passive solar gains to be functional."
Steele also pointed out that the sustainability benefits are measurable under more conventional appraisal systems, with the building achieving between a 9.3- and a 10-star NatHERS energy rating.
"The proof really is in the pudding. The apartments are very quiet and comfortable, and the east-west alignment isn't proving to be such a problem as it might be without the Passivhaus principles."
The Passivhaus principals are unusually complete and exacting in their specifications, which can be looked at as one explanation for the slow uptake of the principles in Australia.
"I'm sometimes frustrated by people calling something a 'sustainable house' or a 'green project' because they put some solar panels or a water tank on it – and then you look at the huge areas of single glazing. And [the designers] will say it's going to have a lot of natural light, which is true, but it's also going to have a heck of a lot of heat loss in winter. Passivhaus is a very thorough, rigorous building methodology that gives you a certainty of outcome."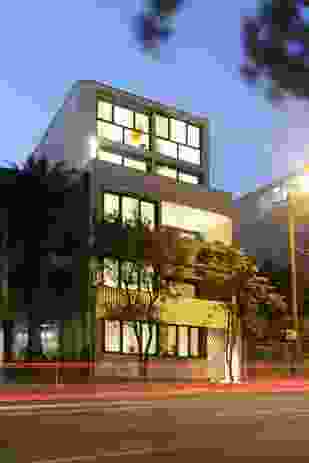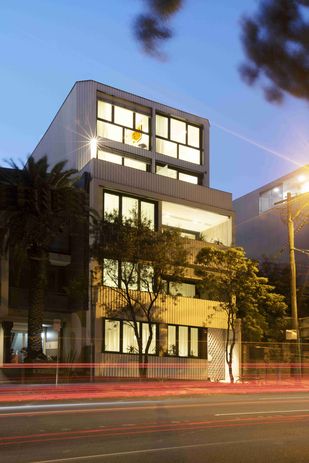 "It was designed by a physicist, not an architect, so it is intended to have replicable outcomes in terms of quality."
Steele conceded that the precise and demanding construction requirements of the Passivhaus principles, particularly those regarding airtightness, can seem onerous.
"It's a big challenge, especially for builders who are used to doing things differently."
Steele pointed to a 2016 study by the CSIRO into the airtightness of newly built homes in Australia which found that homes in Sydney were more than forty times less airtight than a home built to Passivhaus specifications. Achieving that, Steele said, "is a lot of work."
Another barrier to uptake is Australia's relatively low energy costs by international standards. Overseas, the higher construction cost can usually be rationalized by the long-term savings made in ventilating, heating and cooling the interior.
"When you look at it in terms of payback period, going Passive is not necessarily going to give you a great return. It's really got to be about a qualitative, rather than quantitative outcome."
Steele said he hoped that The Fern would be an example of what is possible using the methodology.
"Hopefully this project will help [people see] that, even if not fully Passivhaus-certified, these principles are worth taking seriously."
Related topics