Developer Greater Springfield Land Corporation has unveiled a plan to build 10,000 apartments in south-east Queensland's Greater Springfield, the first privately developed, self-proclaimed 'city' in Australia.
The apartment precinct, planned and designed by Woods Bagot and Place Design Group, will be a $6 billion undertaking over 15 years.
Chairman of the Greater Springfield Land Corporation, Malaysian-born Maha Sinnathamby, along with business partner Bob Sharpless, purchased the 2,860-hectare parcel of land that is now Greater Springfield for $7.6 million in 1992. Sinnathamby then spent years lobbying the Queensland state government to support his proposal for a city, which he envisioned as an alternative to the Brisbane CBD, to be built on the site. Planning permission for the project required an act of parliament and in 1997, the enabling legislation, the Local Government (Springfield Zoning) Act passed with the support of all 89 MPs of the Queensland parliament.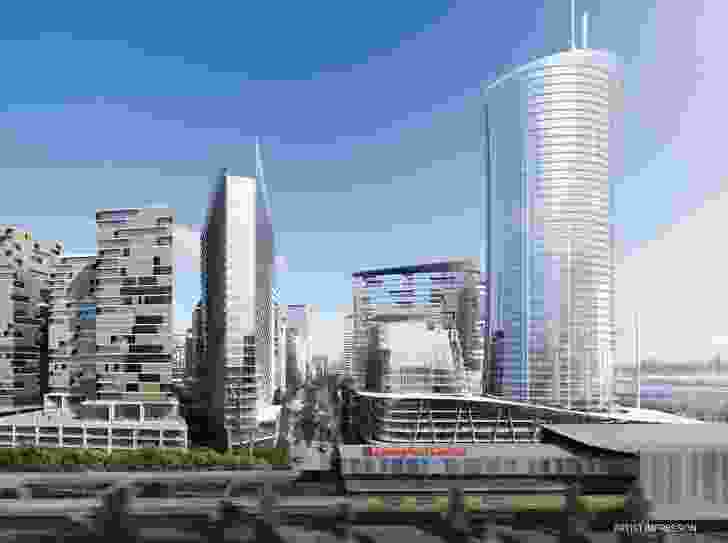 Greater Springfield now has a population of around 32,000 people and the developer estimates it will be a city the size of Darwin by 2030 with a projected residential population of 86,000 (total population of 138,000 including workers). According to the Australian Bureau of Statistics, Darwin is projected to have a population of 168,289 by 2030.
The site now includes a shopping centre, a private hospital, schools and child care centres, commercial office buildings and two low density suburbs.
The apartment precinct will occupy an 86-hectare site (with a density of 116 dwellings per hectare) in the yet-to-be-developed City Centre North, located adjacent to the Springfield railway station and Greater Springfield. It follows the area's first high-density development, the $200 million Park Avenue Apartments designed by Plus Architecture and located in Springfield Central, which was announced in 2014.
The Greater Springfield Land Corporation is seeking expressions of interest from local and international developers for the apartment precinct.
Related topics