Melbourne's ICI House, designed by Bates Smart and McCutcheon, celebrates its 60th anniversary on 11 December 2018.
The building, which stands at 84 metres tall, smashed through Melbourne's 132-feet (40.2-metre) height restriction at the time to become the tallest freestanding office building in Australia. The magazine Architecture Today declared it to be "Australia's first skyscraper" and dedicated a special issue to the building in December 1958.
Designed for Imperial Chemical Industries of Australian and New Zealand (ICIANZ), the £3 million building brought together 1,500 workers from the company's eight offices scattered around Melbourne.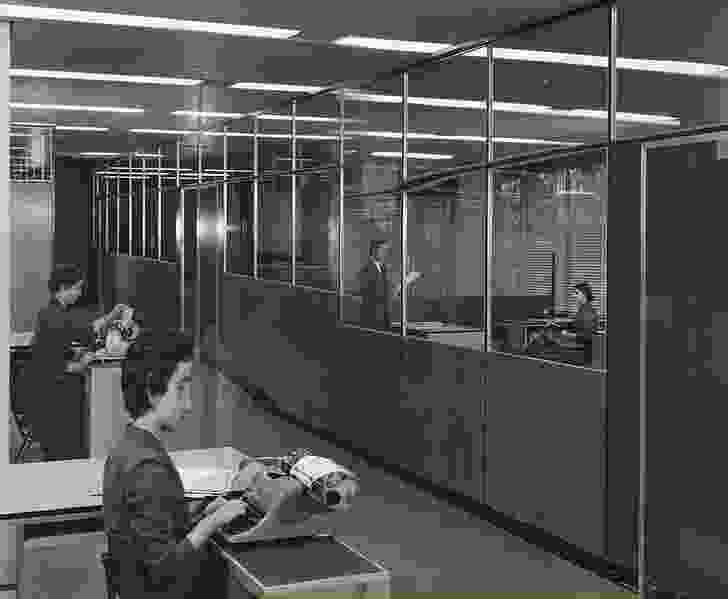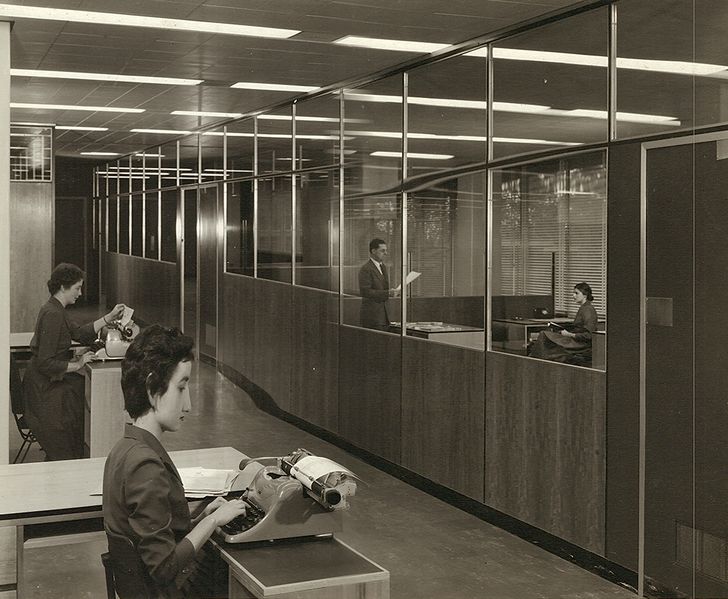 Its trailblazing design – Osborn McCutcheon's vision for a tower in a public landscaped garden that only occupied 41.5 percent of the site – led to a new form of built form controls based on plot ratios which was later introduced across Melbourne in 1964.
The building is described in the Victorian and National heritage registers as "an open plan concrete encased steel framed structure elevated on pilotis over what was originally an open undercroft."
It was also the first building in Melbourne to have glass curtain walls on all sides.
Tim Leslie, studio director of Bates Smart and founder and president of Open House Melbournem said the building is a demonstration of Le Corbusier's five points of architecture. "It's got pilotis with landscape flowing through the ground plane; a free facade so you can put windows wherever you want; a rooftop and an open plan."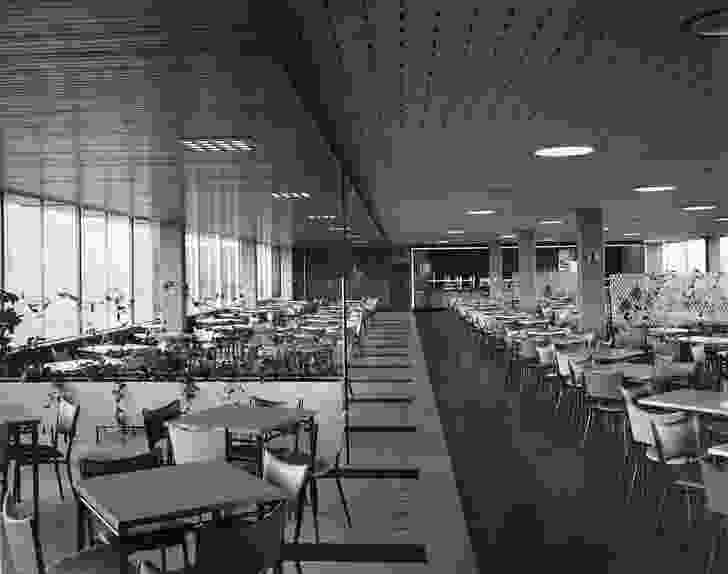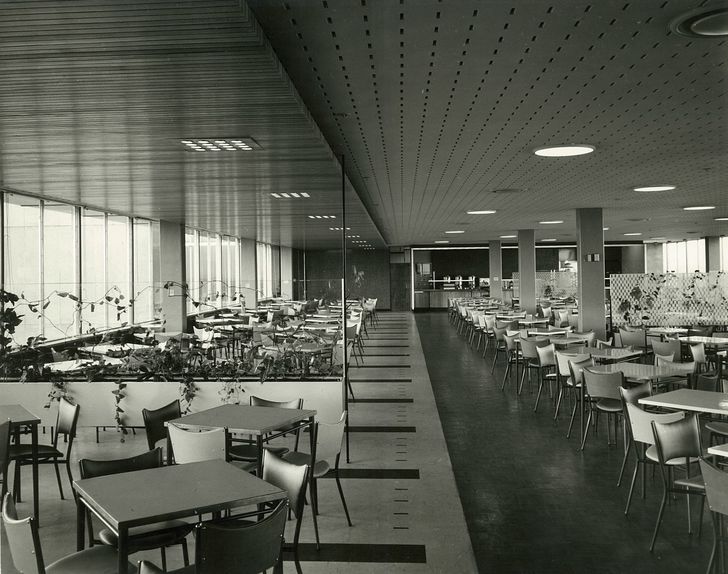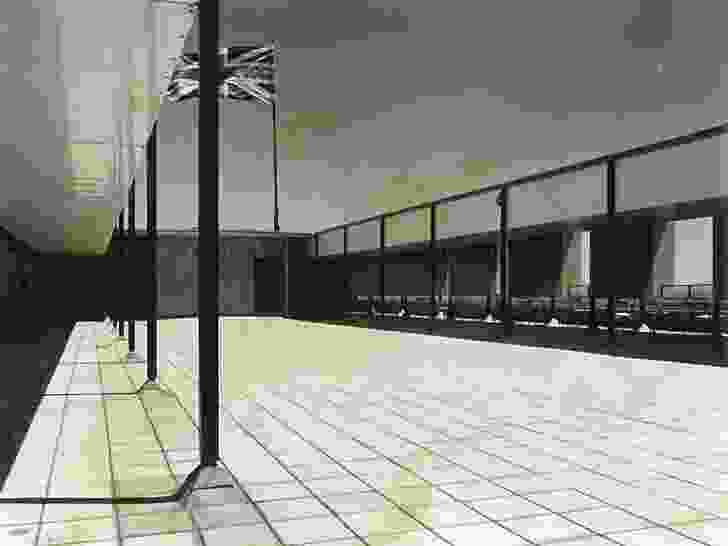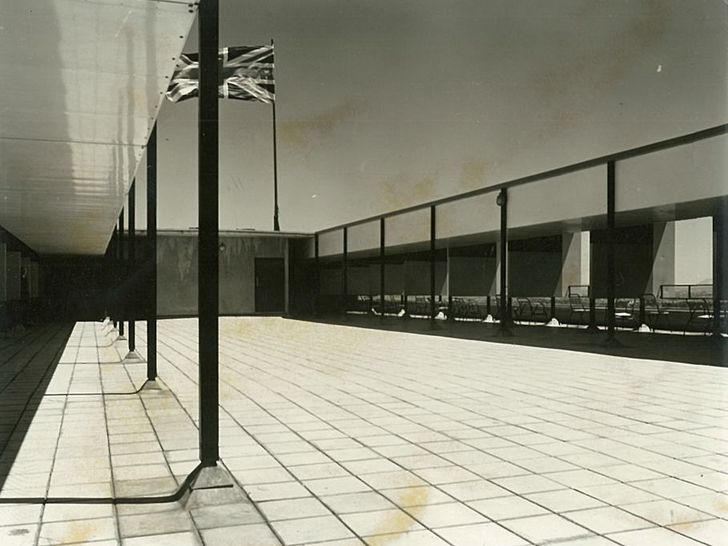 He added, "In terms of contemporary workplace, ICI House had a whole range of things that were pretty stunning: a kiosk, a bank, espresso machines in the staff cafeteria on the 18th floor with views of the city; a nurses station; and it had a games room with billiards tables in the basement. For the 1950s, it was pretty phenomenal."
Architectural historian Philip Goad wrote in Tall Buildings: Australian Business Going Up 1945–1970, "ICI House from its opening was hailed as the most accomplished glass tower in Australia in the 1950s."
The tower's construction took advantage of new technologies at the time, such as float glass, extruded aluminium and prefabricated concrete joists which formed the floors.
Leslie described the moment of its construction as having a similar effect as the moment the first iPhone was released. It was initially nicknamed the glass house but its novelty was short-lived. Two years after its opening a glass pane shattered and fell to the ground below leading to suspicions of a sniper attack. Soon after more panes broke loose, earning the building the moniker the "deciduous" building. This, in part, led to a hiatus in glass curtain wall buildings in Australia until it was found to be a chemical impurities in the glass which caused it to break.
Despite this, ICI House was both a popular and critical success. Some 20,000 people visited the building in it first week after opening and raised nearly £2,000 for charity.
Robin Boyd wrote in The Australian Ugliness, "ICI House is decidedly a feature of the city skyline; but it's not a Featurist building. In form it has a clear, simple concept of a tall, thin, blind tower of services hugging the side of a much broader and slightly shorter slab of gazed offices. it is a finely polished example of the international glass filing cabinet type of office block and a good representative of the crystallized mid-century style as can be found anywhere in the world. Others soon followed it, polishing the glass and metal a little more carefully every time.
"ICI House demonstrated that even in a frantically Featurist society a non-Featurist building can be a popular success."
Sir Alexander Fleck, chairman of the Imperial Chemical Industries said at the opening of the building, "I like its elegance and freshness. It seems somehow to combine dignity with a lightness of touch. Its glass construction should reflect in a fascinating way the different moods of the Melbourne sky. The gardens, the fountain and the plants all appeal to me. The exotic shape of the cacti admirably contrast with the almost austere lines of the building.
Tim Leslie says ICI House is one of his favourite buildings in Melbourne and partly the reason he joined Bates Smart. "It's so elegant. Very rarely do you get a building like that it's so clear and legible in the landscape. When I came back from London, I just thought working here would be amazing!"