Refurbishment of Australia's first tower approved
Investment manager AMP Capital announced that the City of Sydney had approved its stage two development application for the refurbishment of its heritage-listed headquarters in Sydney's Circular Quay, designed by JPW.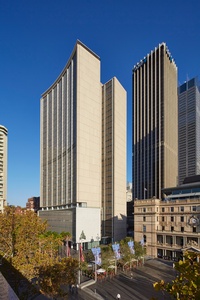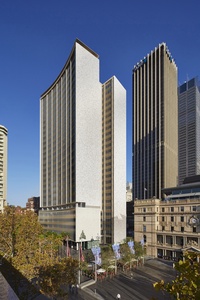 The 26-storey AMP Building, originally designed by Peddle Thorp and Walker (now PTW Architects) and opened in 1962, was Australia first skyscraper and held the title of Australia's tallest building until 1965. 
The refurbishment project will "modernize" the building's façade, reinstate some of the building's lost features, and upgrade the interiors.
The building is heritage-listed in the local government area of Sydney. According to its statement of significance, "the building is historically significant as the first building to officially break the 1912 Sydney Height of Buildings [Act] limit of 150 feet [45 metres] and thus become the tallest building in Australia, at the time of its construction.
"The building is aesthetically significant as an important work by a significant firm of architects Peddle Thorp and Walker and as a landmark site at Circular Quay, which, with Goldfield House, defines the 1960s gateway to the city.
"The building is aesthetically significant as the first fully free-standing skyscraper in the city of Sydney, which set a precedent keeping its tower free of the podium."
At more than twice the city's height limit when it was constructed, the building attracted a significant amount of criticism at the time (more on the building's history can be found in this article.)
AMP Capital Real Estate chief operating officer Louise Mason said the refurbished building would "still be recognizable as one of the most loved and distinctive buildings at Circular Quay, the gateway to Sydney."
The refurbished AMP building will be part of a $1 billion renewal project dubbed Quay Quarter, masterplanned by Danish practice 3XN.
The project also includes a new 49-storey office tower to the south of the existing AMP building at 50 Bridge Street, designed by 3XN, three mixed-use buildings designed by Make Architecture, Silvester Fuller and SJB respectively, the transformation of a heritage wool store by Carterwilliamson and public domain works by Aspect Studios.
Construction of the refurbishment will begin in 2021.