Australia's 'western gateway' to get $3 million upgrade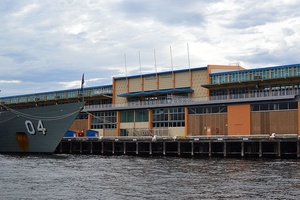 The post-war International Style Fremantle Passenger Terminal, which at its peak was servicing some 200,000 passengers a year, will undergo a major refurbishment, with works set to begin this month.
Designed by Cox Architecture, the refresh of the heritage-listed building will include a new central canopy, repainted facade, updated signage and new flagpoles and banners.
Inside the terminal, the ground floor foyer will be refurbished and contemporary furniture will be installed for the transit area in the first-floor function hall.
The refurbishment is part of a state government strategy to boost cruise ship tourism, and follows an election promise to create a "world class tourism precinct and cruise ship terminus."
"The cruise sector is an increasingly important sector of Western Australia's tourism industry," said premier Mark McGowan.
"Having frequented many ports in my life, they really are the gateway to a destination so it's essential Western Australia has an inviting and comfortable passenger terminal to welcome our visitors and travelling residents to give our economy a much needed boost."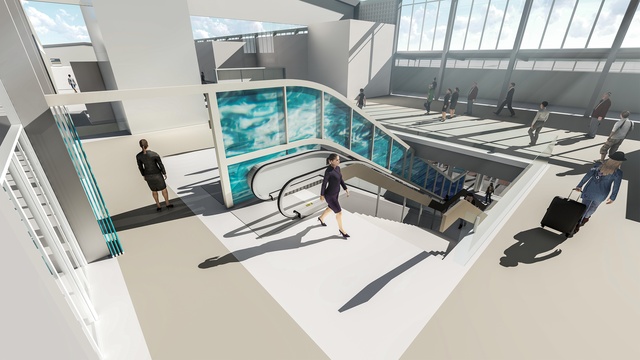 Designed by Western Australian firm Hobbs, Winning and Leighton, the Fremantle Passenger Terminal was built from 1958 to 1962. The two-level, steel-frame and concrete panel building is characterized by simple, largely unadorned surfaces and large, open spaces.
The terminal is listed on Western Australia's permanent Register of Heritage Places, with the Heritage Council describing it as a significant example of International Style architecture.   
The Council's heritage assessment describes the terminal as"a prominent twentieth-century building on Victoria Quay," with "landmark qualities from both the landward side, Fremantle, and from the Inner Harbour."
The heritage assessment also notes the terminal is of historical value as it was built to service the needs of the huge influx of passenger traffic after World War II, and reflected Fremantle's significance as the "western gateway to Australia."
The proposed update has received approval from the State Heritage Office.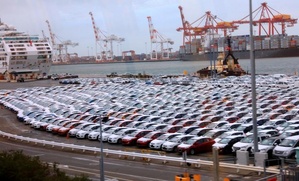 Fremantle's mayor Brad Pettitt has welcomed the project, but said more needed to be done to create a world-class entry statement for cruise ship passengers.
"While the upgrades to the terminal will be a great short-term improvement, once passengers walk out of the terminal they'll still find themselves in a giant, ugly carpark.
 "I'm pleased to hear transport minister Rita Saffioti's comments about achieving better links to the Fremantle train station and Fremantle city centre being part of the state government's future planning for this area.
"The City of Fremantle is eager to work with the government to progress that planning as quickly as possible."
Works on the terminal are expected to be completed in time for the 2018-19 cruise season.