Jury Verdict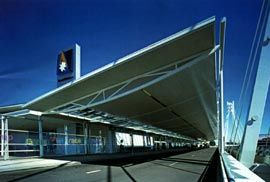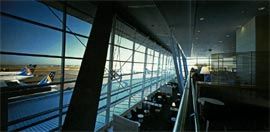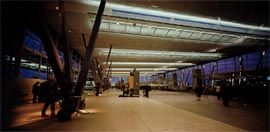 Air terminals are containers of emotion.
Cameos of anticipation, trepidation and separation are played out in buildings predicated on the idea of a production line.
This redevelopment of the prosaic existing Ansett Terminal provides a poetic setting for the enactment of these human dramas.
The project is a considered and polished response to one of the more multi-layered design problems of modern life. Airport terminals are complex, heavily constrained by technical requirements. They need to work 24 hours a day, speedily disgorging or absorbing passengers. They must also function as shopping mall, food hall and lounge for tired and often poorly humoured customers.
This terminal has dealt with these issues well.
The spaces are generous, but not excessive, and circulation is thoughtfully managed. The great departure hall simply and economically captures the excitement of air travel. The lightly structured roof plane, with its carefully modulated skylighting, is particularly successful. Natural light floods the concourse, while sky views offer sneak previews of planes arriving and departing.
This terminal has been carefully planned and impeccably detailed. The architects have cleverly dealt with rigid planning demands and existing constraints, while making an architecture of light and material economy that resonates beautifully with both the technological imperative and the romantic notion of flight.
Credits
Project architect

Chris Alcock, Phil Walker

Project Team

Duncan Barnett, Noel Park, Hamiton Cue, Jodi Golding, Tracey Wiles, Peter Sumner, Graeme Butcher
Design architect

Chris Clarke, Neil Hill

Consultants

Acoustic consultant Robert Fitzwell Acoustics
Builder Thiess
Civil and structural consultant Aurecon
Communications consultant Ansett Australia
Electrical and mechanical consultant Lincolne Scott Associates
Facade Fedor Medek
Hydraulic consultant DP Consultants
Interior designer Geyer
Programming consultant Thiess
Quantity surveyor WT Partnership

Site Details

Location Sydney, NSW, Australia

Project Details

Status Built
Category Public / commercial

Related topics