Jury Verdict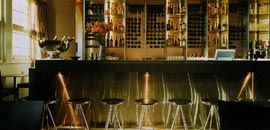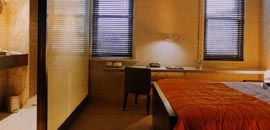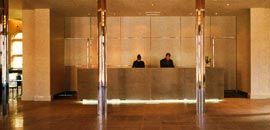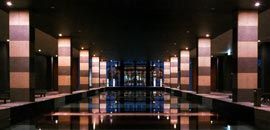 The Mansion Hotel was, in an earlier life, the setting for Fred Schepisi's film The Devil's Playground. In this Arcadian setting it is tempting to contemplate the social and sacred transformations that have led to a very chilly, derelict seminary becoming an extremely stylish hotel.
The architects have woven a rich tapestry of restrained luxury into the constrained fabric of an early nineteenth century neoclassical seminary of high heritage significance. The mood is one of understated architectural elegance, perfectly suited to a clientele demanding retreat and pampering in an atmosphere of contemplative respite, away from the frenetic pace of modern city life.
The austere interiors of the 1920s seminary have been very successfully transformed into a sophisticated and luxurious boutique hotel. The use of subdued lighting and colour, and the insertion of glass screens in the accommodation areas, are well handled.
The public spaces, particularly the foyer, show a restrained and uncompromising contemporary approach to gracious accommodation.
Project Credits
Mansion Hotel – Werribee
Project Architect, Design Architect Wood Marsh Architecture, Roger Wood. Project Manager Robertson Projects. Developer Mansion Group Holdings. Structural Consultant Felicetti. Civil Consultant Lanigan Baldwin. Electrical Consultant, Mechanical Consultant, Service Consultant Simpson Kotzman. Hydraulic Consultant C. R. Knight and Associates.
Landscape Architect Tract Consultants. Interior Designer Rice & Skinner Architecture and Interior Design. Acoustic Consultant Carr Marshall Day. Quantity Surveyor WT Partnership. Builder Buxton Constructions.
Photographer Tim Griffith.