In the northern suburbs of Kyoto in Japan, a post-war row house, left dilapidated for decades, has been given a new lease of life through a series of distinct interventions.
Designed by Australian architect Luke Hayward, whose practice Atelier Luke is based in Osaka, the project involved an extensive renovation and extension of the 1950s dwelling which had been home to a single family before it was left vacant.
Hayward said the design strategy was to strip back the layers of minor modifications that had been made to the house to reveal the original traditional character of the house.
The architect removed all internal linings and, in the process, revealed the original timber roof beams that had been concealed for half a century.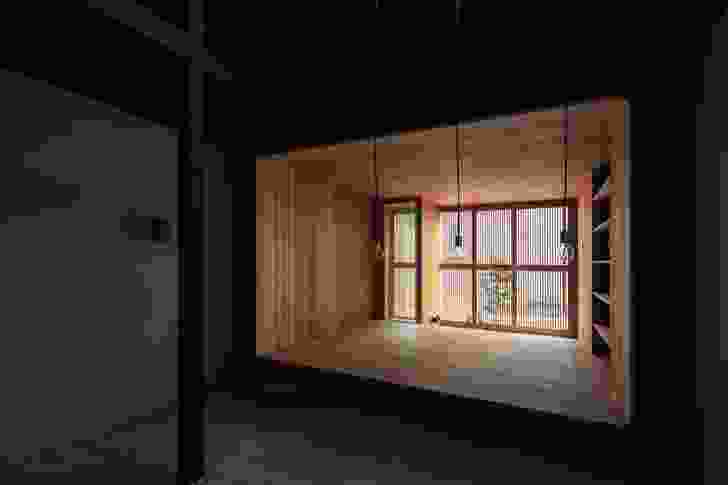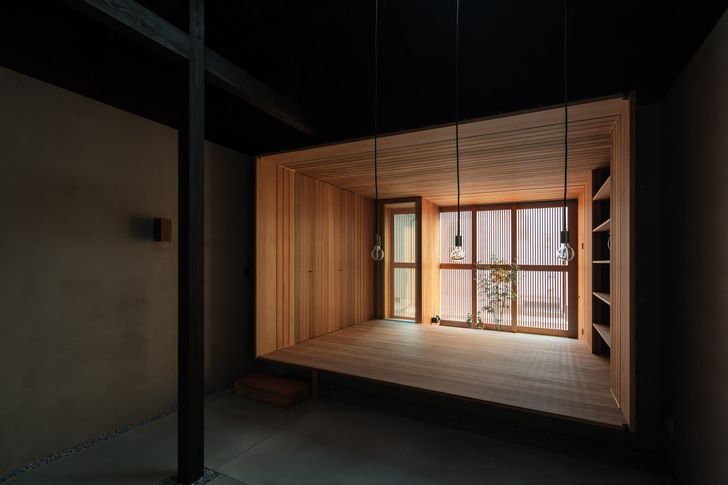 The original interior space has been stained entirely in black and acts as a void in which the new interventions are added.
The walls and floor are natural grey concrete, while two timber boxes are inserted into opposing ends of the house – one contains a kitchen, bathroom and laundry, above which forms a sleeping loft with tatami mats; the other is a living platform which connects the house to tiny private garden and the street at the rear.
The timber used for the new structure, joinery, linings and external cladding is sourced from Yoshino district of Nara Prefecture, south of Kyoto.
Hayward restored the front facade of the house, which includes traditional elements such as a remade, waterproofed mushikomado (a type of lattice window) to illuminate and ventilate the loft sleeping space.
By contrast, the rear facade is decidedly modern, consisting of a steel perimeter frame with timber batten screens that open out onto the street.