Surely everyone has gazed out of their workplace window longingly, willing there to be less distance between the world outside and the office.
ArchiBlox, an Australian company that creates modular, prefabricated housing solutions, has decided to do something about it. Director Bill McCorkell, a Melbourne architect, and his business partner, David Martin, have created Backyard Room, a range of multi-use, architecturally designed spaces that can be easily inserted into any outdoor area. Like many great ideas, Backyard Room came about after a conversation over beers with a friend. While discussing how great it would be to have the luxury of working from home as well as the privacy of a separate office space, Bill realized he could use his experience in prefabricated architecture to make this happen, and activate under-used outdoor spaces in the process.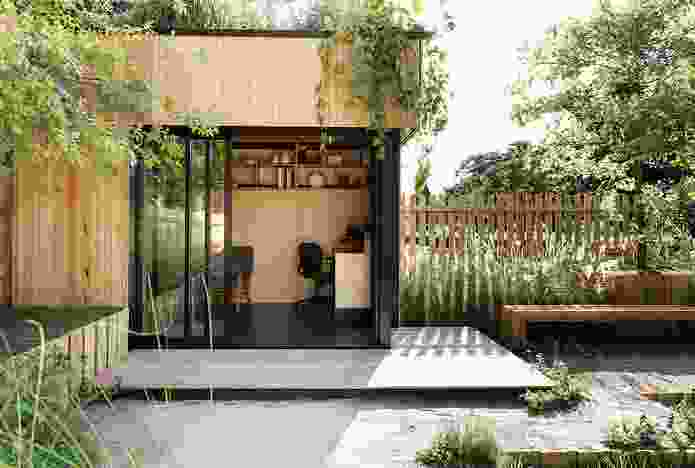 Customers can now purchase Backyard Room online, using a purchasing process that allows them, as Bill describes it, to take ownership of the design. Several different forms and configurations are available, from simple one- to two-person working studios to more spacious self-contained units complete with kitchens and bathrooms suitable as guest bedrooms or grown-up kids' retreats. Owners can customize the look and feel by choosing exterior and interior materials, including shiplapped timber for the outside and plywood, OSB [an engineered wood panel] or plasterboard for inside. Additional features range from green roofs to quirky sleeping platforms suspended from cables that allow people to indulge cubby-house fantasies.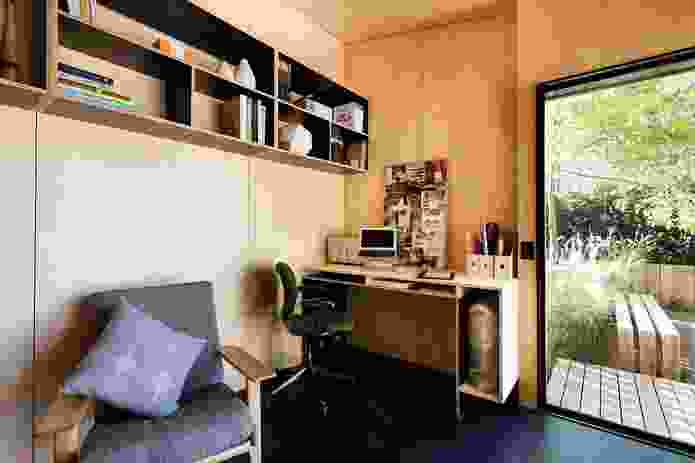 Backyard Room is designed according to passive design principles, uses recycled materials wherever possible and can include renewable energy sources such as photovoltaic cells. Once ordered, the elements are brought in flat-packed and are assembled on site in about five days, the entire process taking approximately six weeks. Backyard Room can even be packed up and taken to a new home.
One of the main benefits of the rooms is that they rarely require planning permits and this, combined with the streamlined design and construction process, means they cost significantly less than renovations or extensions to existing homes. Bill is excited by this prospect, as it means great architecture is more accessible to a larger range of people.
The ability to make architecture more affordable, as well as more sustainable, is one of the main drivers for ArchiBlox, which has been developing larger-scale prefabricated housing across locations as diverse as Port Hedland and Byron Bay. Backyard Room seems like a logical next step for Bill and David, and they are happy to be giving people the chance to not just live the dream, but work in it too.
Source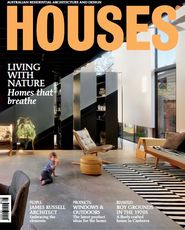 Project
Published online: 3 Jan 2014
Words: Jill Pope
Images: Tom Ross of Brilliant Creek
Issue
Houses, October 2013
Related topics