Bates Smart has produced an indicative design for commercial complex for a site on the corner of Bourke and Bowden streets in the heart of an industrial area in the Sydney suburb of Alexandria.
The area comprises light industry buildings and warehouses, with Perry Park located to the southwest. The site is currently occupied by a single-storey warehouse.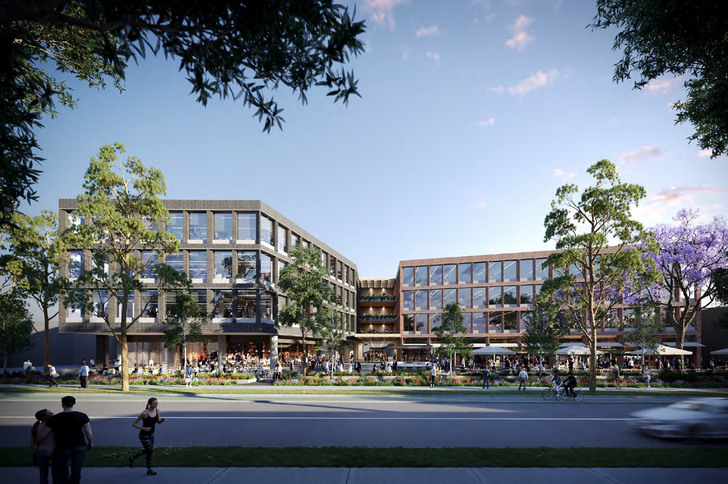 The architects have "split" the proposed building into two halves connected by shared, back-to-back cores to reduce the visual impact of the building's bulk.
At ground level, the proposed building will have a number of food and beverage tenancies, with an outdoor dining area held within a courtyard. Turf Design Studio are contributing to the project as landscape architect.
The dining precinct is "intended to attract families with children […] with landscape and careful design of levels providing both visual connection and physical separation from the street."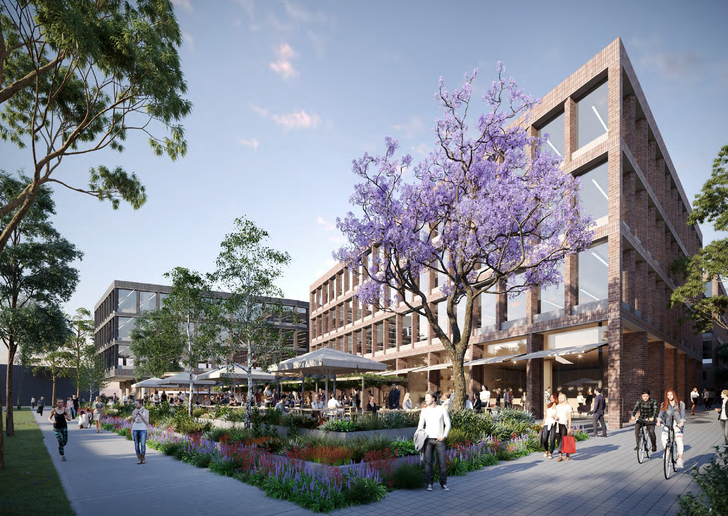 Two storeys of commercial space will sit above the food and beverage outlets, with 4,000-square-metre floors.
The proposal forms part of a stage-one development application being considered by the City of Sydney. A competitive design process for the second stage application is planned.