Bates Smart has designed a new hotel that will adaptively reuse and extend a heritage-listed office building in the Melbourne CBD.
The architects said their design for the hotel was intended to evoke the glamour of travel and hospitality in the 1930s. The project is being developed by M and L Hospitality and the hotel will be operated by Hilton.
The hotel will have 244 rooms, a restaurant, bar, gym and conference facilities. It will comprise a number of disparate but connected elements: the adaptive re-use of the Equity Chambers building on the corner of Little Queen and Bourke Streets, a six-level addition to the roof of the building, and a new 16-storey tower to the rear of the site.
The Equity Chambers building was constructed in 1930-1931 to designs by Oakley and Parks. It is listed on the Victorian Heritage Register.
Heritage Council Victoria's statement of significance for the building describes it as an "outstanding example of the exotic revival architectural styles which were adopted in Victoria during the inter-war period, especially during the Great Depression.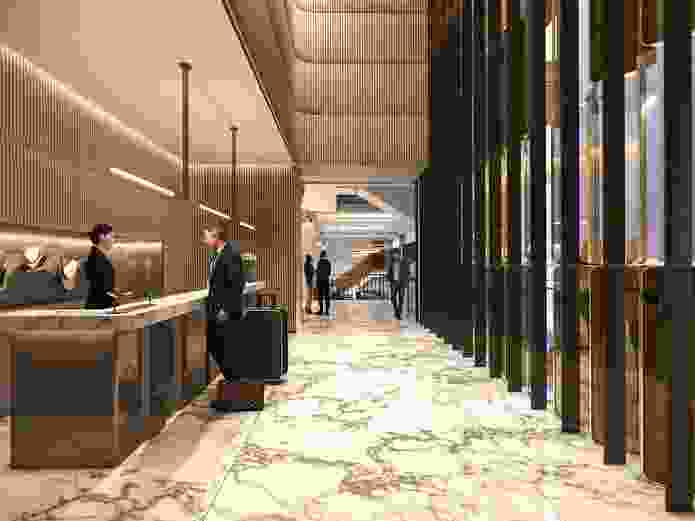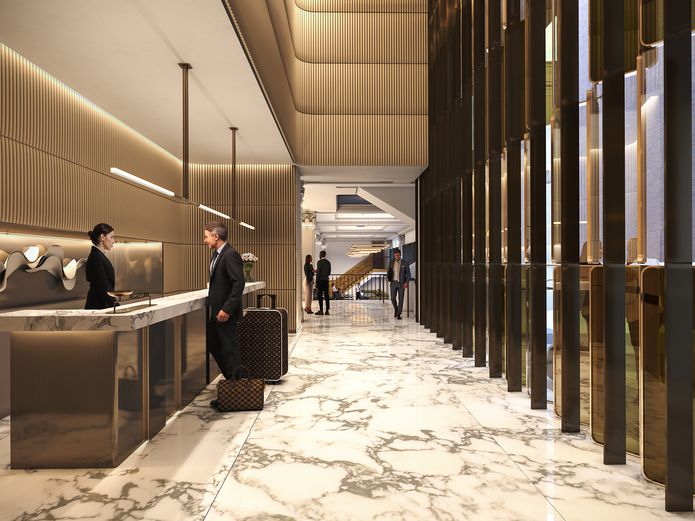 "It is significant as a demonstration of the then-characteristic application of historically inspired architectural detail to contemporary building forms. The Italian Romanesque and Gothic detailing is particularly fine, and the ground floor loggia, entry foyer and lift interiors are among the finest in Victoria.
"It was one of the few large buildings constructed in Melbourne during the Great Depression, when economy, as well as appearance, was a prime concern."
The hotel restaurant will be located in the building's restored grand hall, which will open on to a new internal courtyard.
Bates Smart director Julian Anderson said the architects were "mindful of the heritage character of the site."
"The new building provides a respectful backdrop and is designed with a calm and ordered facade system that responds to the uses within," said Anderson. As the building rises the façade's glazing increases to make the most of the surrounding city views."