Australia's foreign minister Julie Bishop has announced Bates Smart has been appointed to design a new building for the Australian Embassy in Washington DC, USA.
The Australian Embassy is situated on Massachusetts Avenue, at the intersection of 16th Street in Washington DC, approximately one kilometre north of the White House.
The new embassy building will replace the current building, designed by Sir Osborn McCutcheon of Bates, Smart and McCutcheon in 1964. "The chancery was an elegant classical cage with a ground floor giant order colonnade indicating the public areas," wrote Philip Goad in Bates Smart: 150 Years of Australian Architecture. "Facades of perfect symmetry and order were presented to each street." The building is clad in Tennessee marble and the interior features extensive use of Australian timbers.
The existing embassy has reportedly been wrapped in scaffolding since 2014. According to the Sydney Morning Herald, it is "regarded as dilapidated and even approaching an occupational health and safety issue."
The new embassy will be designed to "meet contemporary security and functional requirements," Bishop said.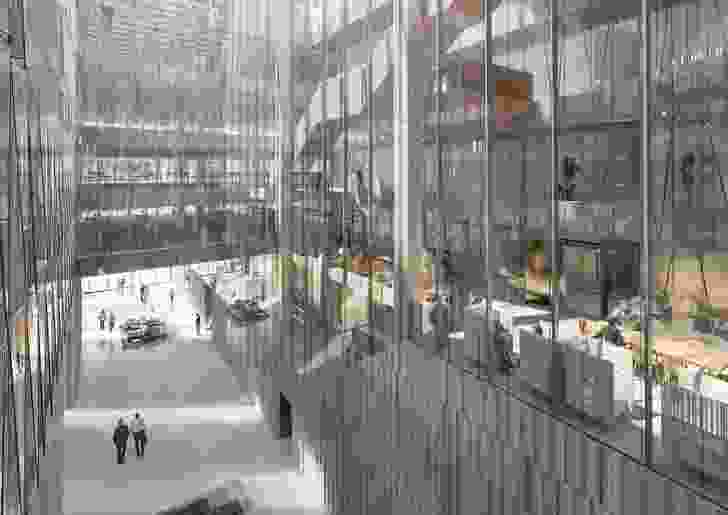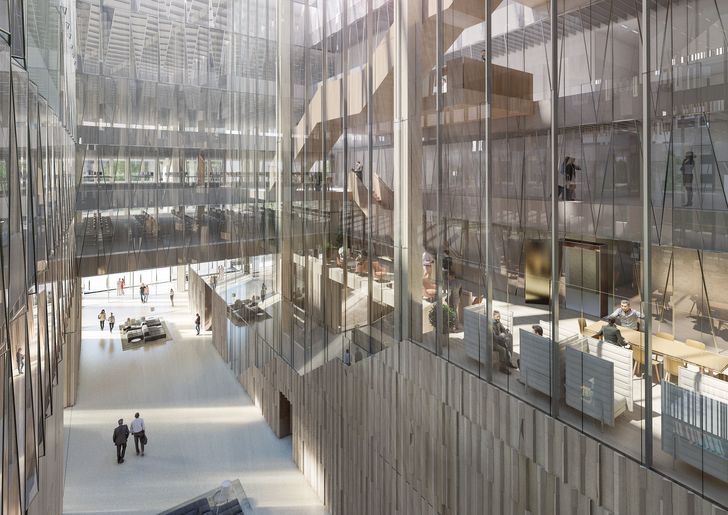 Kristen Whittle, director of Bates Smart said, "It is with great pride that we have the opportunity to replace this building with the next generation of Bates Smart design. The design of the new Embassy has been inspired by the unique and beguiling beauty of the Australian landscape. The project has a refined and rich materiality, which will make it stand out in Washington."
Bates Smart was appointed to design the building following a design competition. "The winning design embodies the spirit of Australia through direct references to the distinctive Australian landscape: its bright and clear natural light and open skies, its warm materiality and its vast scale. The use of these associations will create a civic building and symbol of Australia that is welcoming and enduring," said the Department of Foreign Affairs and Trade.
The proposed building will capitalize on natural light with an expansive glass atrium in the centre. Flexible working spaces will surround the atrium and on the ground floor, a large open public space, which will be oriented toward the White House, will act as a grand entry to the building.
The building will also include an exhibition gallery and function spaces for ceremonial and public occasions.
The building will be clad in a thermally efficient facade and will also have a green roof with solar panels.
The new $237-million embassy building will be funded by the sale of surplus Australian-government-owned properties overseas. Construction on the new embassy will begin in 2019 and is expected to be completed in 2021.
Related topics