Bates Smart will design a 13-storey apartment building by the steep cliffs of Kangaroo Point in Brisbane, after winning a design competition with a geometric proposal.
The firm's proposal for the building was selected over designs by Richards and Spence and Koichi Takada. Bates Smart's scheme was found to be the most considered in terms of site context.
"The winning proposal by Bates Smart creates a distinctive and highly innovative architecture that draws cues from the uniqueness of the site's clifftop location and the endemic natural form of Kangaroo Point," states a report prepared by Urbis.
"The design utilises a faceted building geometry which folds in and out to articulate the building form while orchestrating view angles from apartments and maximises views to the Brisbane River and city skyline."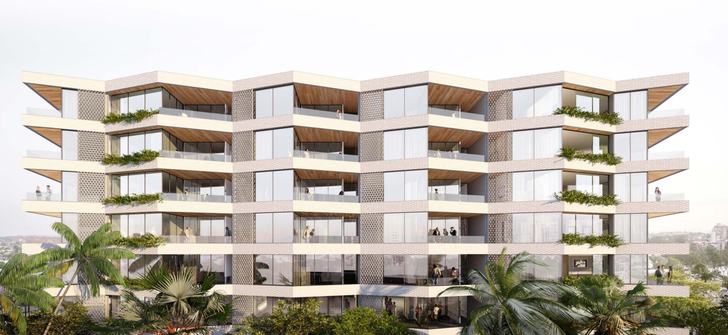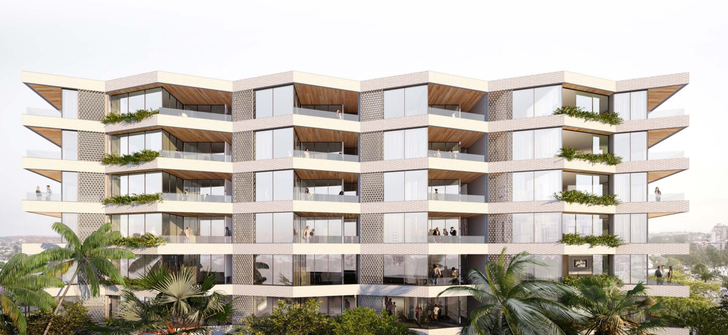 Developer Aria has submitted a development application to Brisbane City Council for the project, which will house 127 apartments, a rooftop recreation area, two levels of car parks (with car stacking) and bicycle parking.
Bates Smart describes its vision for the project in the development application. "The design responds to the sub-tropical climate and aims to connect internal spaces to the external environment in line with the Buildings that Breathe strategy adopted by Brisbane City Council," it states.
"Landscaping is a key component of the proposal, forming a key feature of the arrival experience and extending through all levels of the building and culminating in a generous communal rooftop."
RPS Group is the landscape architect for the project.
Related topics