Exploring the notion of "creative work as research," An Interior Affair: a State of Becoming devised an exhibition template of sorts as a means of research development. Hosted and convened by Perth's Curtin University, the exhibition comprises sixteen creative works that are wholly research-based, encompassing photography, sculpture, installation and digital media. The exhibition is held in conjunction with the IDEA 2012 Symposium Interior: a State of Becoming, involving interdisciplinary speakers from across the globe.
Aptly named, the collective event promotes the dictum that interior environments are not constant, immutable states of being, rather, they are in a continual state of flux. The varied body of works, whether tangible or intangible, exposes and challenges the reality and depiction of the interior; its plurality and permeability.
The first day of symposium saw a group of avid researchers present their research findings under the thematic umbrella of "Interior in its Everydayness." Jane Simon of Sydney's Macquarie University directed her talk "Domestic Things" toward the representation of everyday "things" as seen in art photography. Referring to Bill Brown's "thing theory," Simon dissected the depiction of the ordinary as framed within a domestic interior context. Using Takashi Yasumura's Domestic Scandals series as an exemplar, the acute observations captured through these works were positioned to reveal the odd, compelling or unnerving nature of our simple, daily "things."
Though most of Yasumura's photographs are absent of human occupation, the glimpse into domesticity that they provide, accompanied by Simon's interpretations of their implied meanings, offered a suggestion into the associated human interactions. The "things" themselves were, therefore, given an implied and generalized purpose or use, but not a personalized narrative. The depiction of domestic items through art photography was, thus, positioned by Simon as an effective visual tool in demonstrating relationships with a human subject, not merely as a mode to capture the items in stasis.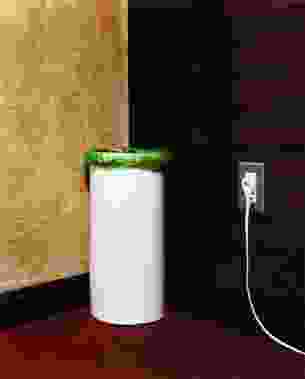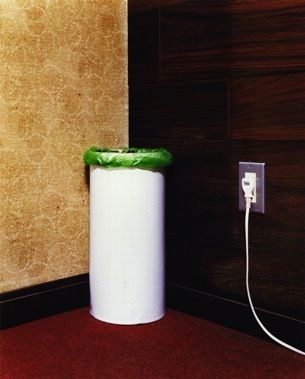 Similar notions were tangibly expressed in the creative work Endless Quilt: Object Range by Penelope Forlano of Curtin University. A familiar contributor to the local furniture design scene, Forlano's piece is constructed as a patchwork of timber-etched modular units. It is detailed on an intimate scale through its memorable personal motifs, yet its tessellated form has a highly graphic impact from afar. Forlano states that "possessions that become the most meaningful personal or family heirlooms are those that, regardless of cost or function, become part of the extended self and have high levels of [what Forlano refers to as] attachment." The wall-mounted piece features moveable, hinged sections, allowing users to familiarize themselves with its inner workings, and therefore develops meaning and memory through use. Its tactile nature associates the owner with its material composition, illustrating that the tangibility of the domestic "things" can initiate meaningful and varied engagements in the material realm.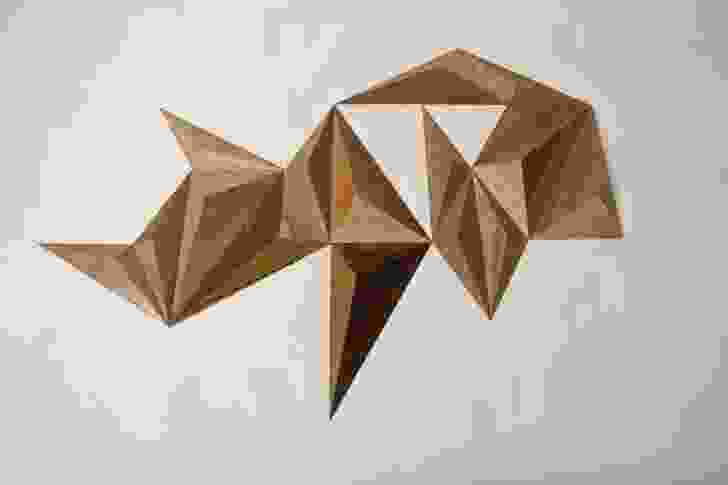 A repository of photographs depicting domestic spaces from the 1930s and 1940s in New York formed the backbone of Becoming Modern as presented by Mary Anne Beecher of University of Manitoba, Canada. The images and discussion of this symposium presentation illustrated spatial transition through numerous modifications made to the domestic interiors presented, in order to increase efficiency and durability. Beecher says these spaces are "caught in dynamic states of becoming" whereby the continual ingenuity and resourcefulness of the occupants is not only observable, but also the space itself has been constructed through the act of habitation. The interior is thus positioned as an extension of self, as these customized, yet humble spaces so fittingly suggest.
Beecher's conviction in expressing the relevance of interaction and personalization within a current interior context highlighted the timeless necessity for transient environments that evolve with the occupants.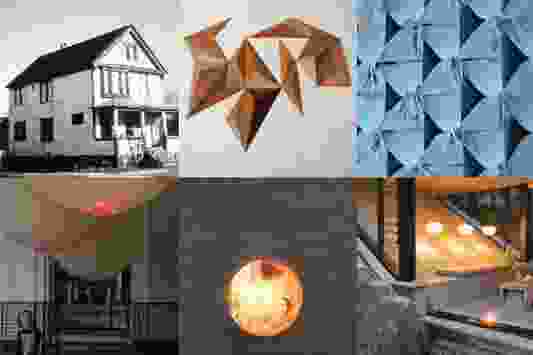 Collaborators Lorella Di Cintio, Canada and Jonsara Ruth, New York, exhibited their captivating multimedia work, Unconscious House: Erasing Domesticity in An Interior Affair, occupying a corner space of the gallery. The work centres around the study of abandoned houses in East Detroit, documenting their poignant decay. As an inquiry into domesticity, the house was meticulously dissected and examined. The associated findings were visual, physical and spatial, disclosing layers of historical narratives.
The process of searching and discovering overcame the necessity to produce a final outcome. A sense of restraint was displayed in the exhibited work; a series of textural details captured through photography and presented on an iPad, three maquettes of rusted nails taken from the exposed rafters of the house, a large printed image of the patterns formed in the flaking of wall and ceiling paint and a physical chip of layered paint, accessible to viewers by peering through a tiny magnifying glass.
These artefacts of sorts, directly transport the observer to the sensory life of the building and a suggestion of its context; a phenomenological journey to a place presented only in fragments.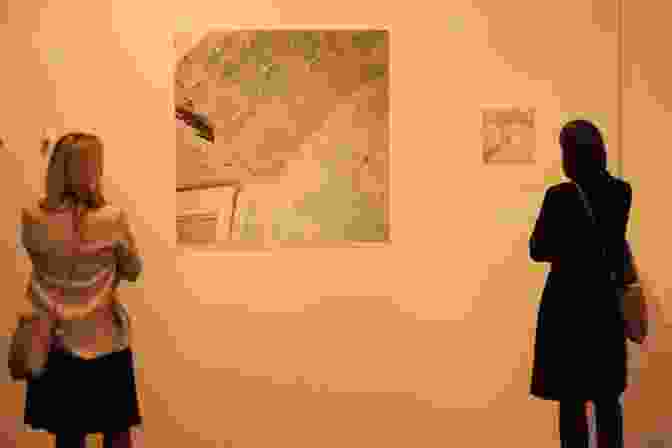 The work presented in An Interior Affair: A State of Becoming and its affiliated symposium, whether expressed in written, aural or tangible form, was imbued with notions of contextual growth, transition and reality. The exhibition's emphasis on interiors and its inclusion of associated fields, new contributions through both research findings and the creative innovation of the researchers themselves, helped broaden the perception of the discipline.
This paradigm generated critical reflection and discussion, reforming the function of an exhibition from a culmination of creative endeavors, to a singular point in the continuing evolution of the research process. The result: a varied body of creative pieces that illustrate interior space in flux, rejecting the unchallengeble state of being, to an ephemeral state of becoming.
An Interior Affair: A State of Becoming runs until 6 October 2012. View a living archive of the process of "becoming."
Related topics