Belgian-Dutch designers Job Smeets and Nynke Tynagel of Studio Job are known for their creative, often outlandish and sometimes controversial work. Their newest product (and provocation) is a book entitled The Book of Job: Studio Job which they launched at Moss Gallery in New York in December. It is a limited edition, with each copy individually signed. Studio Job designed the graphics and layout as well as including gilt lettering, six gatefolds, ribbon markers and a faux leather double cover.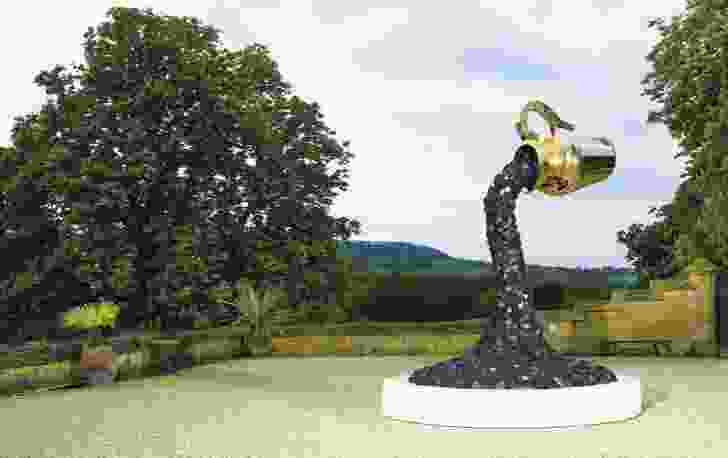 The book follows the trajectory of Studio Job, from the early days when Smeets, a graduate of the Design School Eindhoven, could be found trying to sell his work at the flea market, to when he and partner Nynke Tynagel, also a graduate from Eindhoven, set up their studio in Antwerp, to the recent opening of a dedicated Studio Job gallery in Antwerp. Laying out their collections in succession, the book reveals both diversity and homogeneity in the work. The same themes, characters and symbols appear again and again - the battle between good and evil, an evil dictator, castles, the devil's head on a table, animals to represent innocence and skeletons and weapons for evil. Often highly decorative and sold in art galleries and museums rather than furniture stores, Studio Job's works are not meant to be particularly practical. "We never think about clients, we never make solutions. We are there to ask questions," explains Smeets, showing me around at his gallery in Antwerp. "Our pieces are mostly not very functional, mostly very expressive, sometimes confronting. We don't avoid discussions."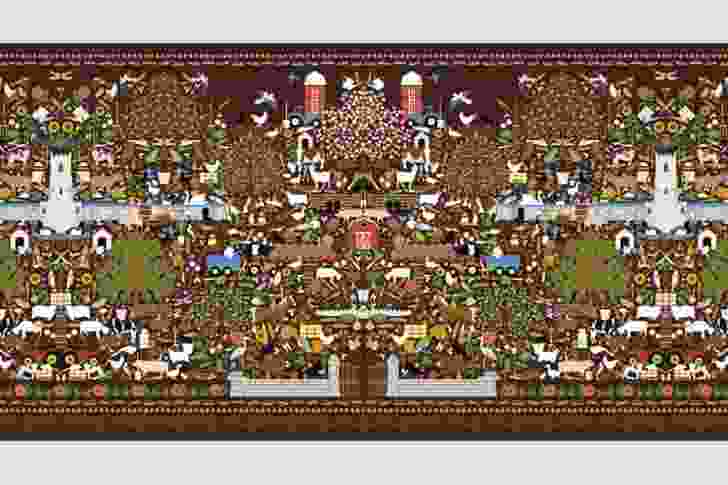 Made without the limitations of the production line and in materials such as timber, bronze, ceramics and gilt, these are individual pieces crafted in limited edition. This means, as Smeets points out, that the new book is one of the first production pieces Studio Job has designed. "The book is our first real product because it's a large edition," says Smeets.
Making it even more special - and more controversial - the book not only contains the story of Studio Job but also the actual Book of Job from the Old Testament. Studio Job bought the rights for the King James translation of the Book of Job and reproduced it, complete with forty pages of gilt illustration and lettering and a cover when you turn the book around. The graphics that snake around the medieval typography are taken from Studio Job's work so far and even includes drawings of Smeets and Nynke. Like much of Studio Job's work, the result has punch - love it or hate it, it is difficult to ignore - and that's the way they like it.
Design Practice
Studio Job
studiojob.be
Source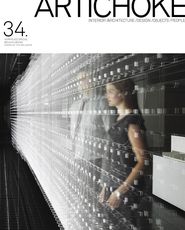 Issue
Artichoke, March 2011
Related topics