Susan Phillips: I've been reflecting on how we've come to know each other and it's thanks to Greg Mackie and his Festival of Ideas, the catalyst for the Thinkers in Residence Program that - thankfully for South Australia - former premier of South Australia Mike Rann initiated and championed. One of the Thinkers in Residence was Laura Lee, who recommended the establishment of the Integrated Design Commission (IDC). Your appointment as the inaugural South Australian Government Architect and Executive Director of the IDC brought you to Adelaide and that's where I've had the benefit of getting to know you.
So to start, I'm interested in your perspective of the impact of the IDC and its successor, the Office for Design and Architecture SA (ODASA) on design thinking in South Australia.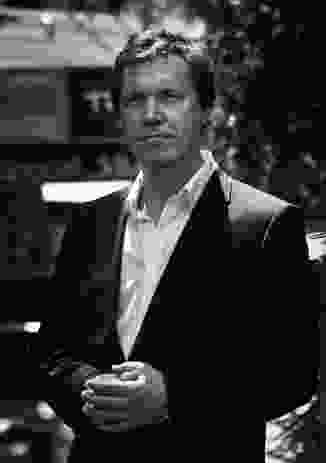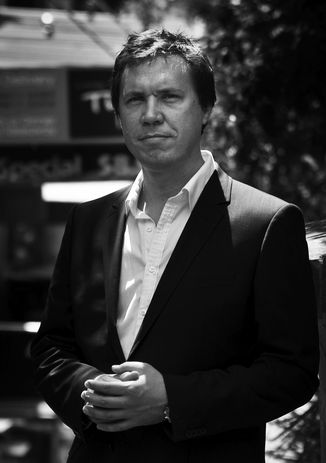 Ben Hewett: Thanks, it was a great arrival into Adelaide – the IDC had just been formulated and there was this immense enthusiasm for the power of design, particularly the idea of integrated design.
The impact of the IDC is extensive but not necessarily acknowledged for various reasons. We've seen this design-led approach that was championed in early initiatives like the Zero Carbon House Competition, Design South Australia and the 5000+ Forums go on to inform the reform of the planning system in South Australia. Very clearly, the logic in that planning reform privileges design and the importance of considering design quality very early. And these design thinking approaches truly extend beyond the built environment and into the way different government agencies might work. For example, we helped the Office for Women work out a new organizational structure. We also introduced "design labs" to unlock problems like "safety in the city."
This work demonstrated how a design-based approach or design thinking methodologies could be utilized to address different problems in lateral and creative ways. I think that's had a lasting impact in South Australian government. A key example is the focus on innovation and creativity for the state brand, which I think is directly tied to the Integrated Design Strategy for inner Adelaide (5000+), a program that exposed the Premier to this sort of design thinking and showed him the opportunities for other applications.
SP: With many projects, particularly public infrastructure, there are a whole range of agencies involved. It sounds like you believe that design thinking has been embedded across agencies, leading presumably to better design outcomes.
BH: Perhaps not embedded, but it's certainly utilized and has become part of the toolbox for how they might approach issues. It's still government, so they're still going to do things the way they've always done them. However, the toolbox is a bit bigger now and there's a willingness to use some of that design-based thinking. Charles Landry, the second Thinker in Residence, talks about this as the need for a "creative bureaucracy."
The other thing that is continuing to grow in strength is the design review program that the IDC devised and introduced to the state. It took a couple of years of hard work and advocacy before that was understood and valued. And then it became embedded in the planning system with the role of the Government Architect regulated. It has gone from strength to strength and it is a great mechanism for bringing agencies together early, as well as industry and developers.
SP: Indeed it is, I'm involved as a panel member on the design review panel from time to time and I think there's been a real shift in culture - developers now better recognize the value of design. Initially I think there was some resistance to an additional step in getting development approval. However, I've heard proponents reflecting that they've had better outcomes as a result of the design review process. From my perspective, that's a major achievement. I'd like to think that it really is improving the design quality of Adelaide.
You've been away for 18 months, I'm wondering how you see Adelaide now in terms of design and the impact of the design review process. Are you seeing evidence of good outcomes?
BH: I think we've seen a lot of the buildings and masterplans that went through design review now coming into effect and being realized. If you're visiting for the conference, you're actually seeing the results of the work that occurred during the course of the IDC and the early stages of the ODASA come to life.
A key moment of influence was the series of civic conversations we hosted as part of the Integrated Design Strategy for inner Adelaide, which were about exploring and creating opportunities to think about the city differently. The forums, which had participants from across government, industry, academia, NGOs and community, were very productive in generating ideas and to see these ideas still being taken up by the people who participated and others is really satisfying.
For example, one of the opportunities identified early by the IDC was the potential value of using and connecting the laneways and the interstitial spaces that exist in the city. And the early identification of the need for changes to venue licensing. Adelaide had the benefit of watching other cities go through that process, knew what steps had to be taken, and had politicians who seized the moment, so it happened really quickly. The city is a better place as a result.
SP: From my perspective, as someone who has been here for a long time, the city is in a transformational phase. You talked about the laneways and the bars. It seems like a new breed of young entrepreneurs has seized on that opportunity, making a big impact. Over the last year, Adelaide has become a hot destination according to The New York Times and Lonely Planet, a direct example of how design can really contribute to a city's economy.
The conference itself will provide opportunities for continuing civic conversations. Can you talk a little bit about your expectations and hopes for the conference?
BH: Certainly one of the things we had in mind was the intimacy that Adelaide offered and the tradition of civic conversation along with a step change in appreciation of design quality and its value.
We thought we might take stock of how architecture is dealing with future problems now, because although the profession does and can do it very well, we don't often talk about it in ways that tangibly express our value. More often, we complain about being undervalued. So we saw the opportunity for broader conversations in architecture so that we can bring that into larger conversations with non-architects and understand how those ideas resonate more broadly, to understand where the profession sits in regard to other disciplines, explore where it is having best effect, and where it might have best effect into the future.
SP: I'm interested in the idea of the conference as a potential agent of change.
BH: I think one of the things that we've been really encouraged by is in setting the theme, which is deliberately open. It allows other conversations to emerge. When we discussed that idea with the Institute in the early stages, they were very interested in what the conference offered to inform the Institute over the next 12 months and beyond. As the Institute is undergoing change at the moment, I think there is certainly opportunity for this conversation - a genuinely open and broad conversation about the role of the architect in the world - to inform how they approach things.
And in terms of Adelaide, I hope that it shows the city the architectural profession is alive and well.
SP: That sounds like a real and potentially powerful benefit for the South Australian profession. It must be 20 years since we last had a conference in Adelaide. What kind of legacy would you like this conference to have?
BH: When people go back to work on Monday morning, we'd like them to further appreciate the larger context in which their work is operating, and to look for new opportunities for the work to have a positive influence. Maybe complain a little less about our marginal role, and have a better understanding of the broader context in which we are operating in order to better position ourselves.
SP: I hope that profession is galvanised to play a central role in the development of our environments rather than feeling marginalized. Earlier, you spoke about design thinking and the fact that design thinking had influenced a whole range of things that were not necessarily architecture in a traditional sense. That to me seems like architects recognizing what they do in their everyday work experience is really creating the future. The way they go about doing that potentially has applications beyond architecture itself. It seems to me you were able to demonstrate that in your time with the IDC and the ODASA.
BH: Thank you. Almost everything we tried to do was to position architects, landscape architects and designers as thought leaders. A lot of architects talk about that potential and appreciate the value of their education for its application to broader issues, but I think we need to get better as a discipline in actually supporting those roles outside traditional practice, in order to better advocate our overall value to society.
Ben Hewett is a co-director of the 2016 National Architecture Conference, How Soon is Now?, with Sam Spurr and Cameron Bruhn. The conference takes place in Adelaide from 29-30 April 2016. For more information, visit architecture.com.au/howsoonisnow
Related topics