Increasingly, discrete teacher-led learning in classrooms is transforming into student- and technology-centred learning in flexible, adaptable and agile spaces that encourage and support the requirements of the new curricula. Departments of education, buoyed by state and federal funding of approximately $16.2 billion in the Building the Education Revolution (BER) program alone, are requesting learning spaces that accommodate learner-generated learning. Much of the existing building stock and furnishings challenge the ability to deliver the modern pedagogies.
Over the last five years, Richard Leonard, Melbourne architect from Hayball, has observed the emergence of a pedagogical focus on engaging students through project-based activities requiring both quiet and shared thinking, and knowledge-generation spaces that are both physical and virtual. Hayball's new Melbourne school, Alkira Secondary College, designed with Gray Puksand as architects-in-association, is a perfect example. "The new spaces at Alkira allow groups to move from fairly self-contained spaces to collaborative spaces as needed," says Leonard.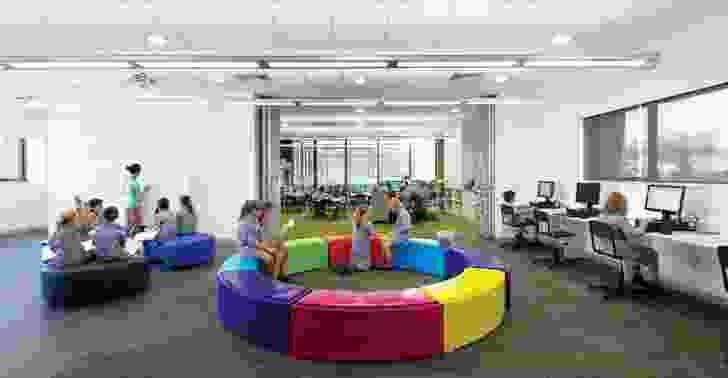 Although not always possible in the rush to deliver schools under the BER, architects prefer to first meet with the staff, students and school community to understand the school culture and then develop their vision for new facilities. During the planning and detailed design stages at St Monica's School in Moonee Ponds, architect Hal Cutting and the team from Baldasso Cortese in Melbourne worked through a process that allowed staff and the school community to see the advantages of the new spaces. "By focusing on what and how they wanted to teach, the design evolved into a light, colourful and technology-rich learning environment," says Cutting.
According to Stephen Turner, architect at Gray Puksand, modern school interiors are driven by "the ubiquitous influence of information and communication technology that allows for planning freedom and 'anywhere, anytime' knowledge sharing. We strive to create healthy environments that encourage collaborative interaction." Free flowing spaces at Alkira promote individual and group movement. According to Leonard, this enables "multiple modes of teaching and learning and provides a good example of how the education department's educational and spatial philosophies have been interpreted." Leonard believes that interconnecting spaces are perhaps best exemplified in the DATS wing of Alkira, "where design, art, technology and science can intermingle – where every square metre is a learning space, including the outdoors."
Non-print based resources such as interactive whiteboards, podcasts, laptop computers, phones, GPS devices and electronic books have transformed teaching and learning. Materials and resources once kept in libraries, kitchens, art and science rooms are now close at hand in multidisciplinary learning spaces and furnishings have been transformed. At Ogilvie High School's Student Centre in Hobart, for example, Liminal Architecture (formerly Forward Brianese + Partners) incorporated a large flexible space called "the lounge." It contains soft seating, coffee tables and self-catering facilities.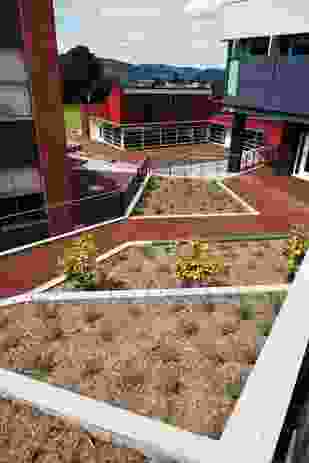 At both St Monica's and Ogilvie, the architects aimed for fluid movement between indoor and outdoor spaces. St Monica's brief was for a seamless transition between indoor and outdoor learning spaces. At Ogilvie, the catering learning facility links directly to the outdoor vegetable garden. According to Elvio Brianese, "the lower student centre can be opened so that it becomes seamlessly integrated with the external terraced amphitheatre for larger gatherings and school assemblies, giving the school the opportunity to host community events. The soft landscaping is edible and part of the curriculum. The social and learning function of the cafe and adjoining spaces has the feeling of a 'village square', not an institution." Peta Heffernan of Forward Brianese & Partners commented that "the Ogilvie students love getting to school early to hang out with their friends at the 'cafe' and the teachers are making the most of being creative with the way they deliver their classes." Having observed "quantum mind shifts in views about teaching and learning," she believes the new spaces are supporting, if not leading, teachers as they extend the ways they deliver education.
Along with practical and theoretical professional development, intense collaboration between the professions, like the Talking Spaces symposia held by the University of Melbourne's architecture faculty, is the key to delivering successful learning spaces. Leonard would like to see even more collaboration between architects and teachers during the planning and occupation stages. "This is currently hindered by teachers' lack of spatial literacy and the designers' limited understanding of the emerging educational philosophies and practices."
Credits
Architectural practice

Gray Puksand
Melbourne, Vic, Australia
Architectural practice

Hayball
Southbank, Melbourne, Vic, 3006, Australia
Site Details

Location 15 Nurture Avenue, Cranbourne North, Melbourne, Vic, Australia
Site type Suburban

Project Details

Status Built
Category Education
Type Schools

Client

Client name Alkira Secondary College
Website Alkira Secondary College

Credits
Architectural practice

Baldasso Cortese
Collingwood, Melbourne, Vic, Australia
Site Details

Location 20 Robinson Street, Moonee Ponds, Melbourne, Vic, Australia

Project Details

Status Built
Category Education
Type Schools

Client

Client name St Monica's School
Website St Monica's School

Credits
Architectural practice

Liminal Studio
Hobart, Tas, Australia
Site Details

Location 228 New Town Road, New Town, Hobart, Tas, Australia
Site type Suburban

Project Details

Status Built
Category Education, Public / cultural
Type Schools

Client

Client name Ogilvie High School

Source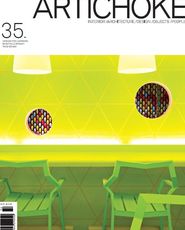 Issue
Artichoke, June 2011
Related topics