London's Serpentine Gallery unveiled its 2016 temporary summer pavilion designed by Danish practice Bjarke Ingels Group (BIG) last night and already UK architecture critics are singing its praises.
The pavilion has been conceived as an "unzipped wall," made from more than 1,800 fibreglass boxes stacked on top of each other and soaring to 14 metres high.
"We have attempted to design a structure that embodies multiple aspects that are often perceived as opposites: a structure that is free-form yet rigorous, modular yet sculptural, both transparent and opaque, both solid box and blob," said Bjarke Ingels.
Architecture critic Robert Bevan in the Evening Standard, likened the pavilion to "a chapel made to marry many forms."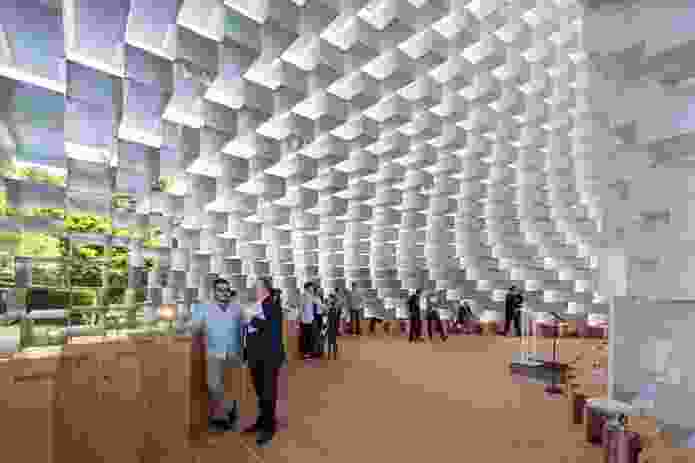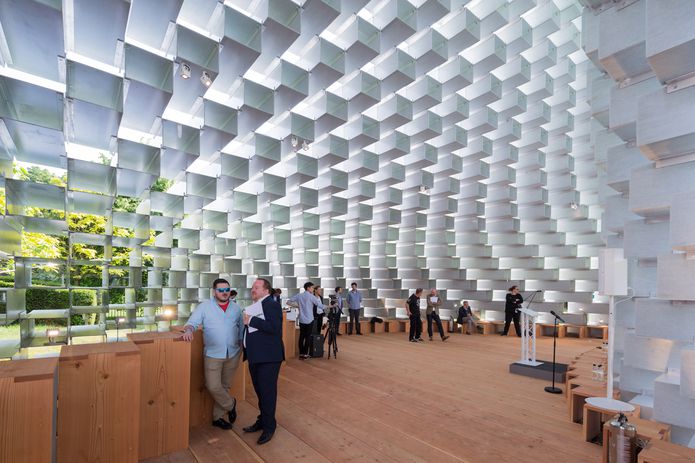 For someone described as "the world's hottest young architect," the UK architecture critics found his design a refreshingly cool addition to the English summer landscape of the Serpentine Gallery's lawns in Kensington Gardens (part of Hyde Park).
The Guardian's Oliver Wainwright wrote, "it feels like walking into a glacial crevasse. It could be a scene from the lo-fi-world-building video game Minecraft – only with a swanky bar."
Edwin Heathcote of the Financial Times found the experience of the pavilion like "being inside some kind of iceberg […] It has a cooling effect on a warm summer's day and the light filtering in through the boxes was silvery and dramatic and made this most sculptural of pavilions a truly theatrical event."
In stark contrast to the 2015 pavilion designed by SegasCano, which received mixed reviews from critics, BIG's pavilion left everybody awe-struck.
"The interior remains a stunning space, a shape-shifting cathedral," Wainwright wrote. He even called it "possibly the Serpentine's most impressive pavilion yet" despite the "clunky," "heavy-handed" and "clumsy" detailing.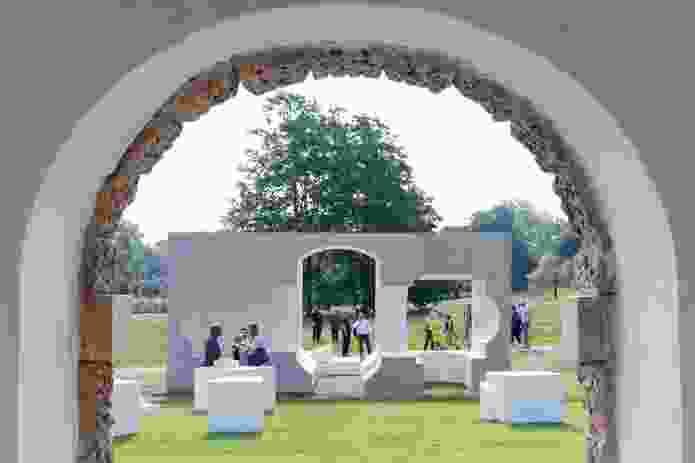 Alongside the main Serpentine Pavilion, four newly commissioned Summer Houses have been designed by Kunlé Adeyemi of NLÉ (Amsterdam/Lagos), Barkow Leibinger (Berlin/New York), Yona Friedman (Paris) and Asif Khan (London).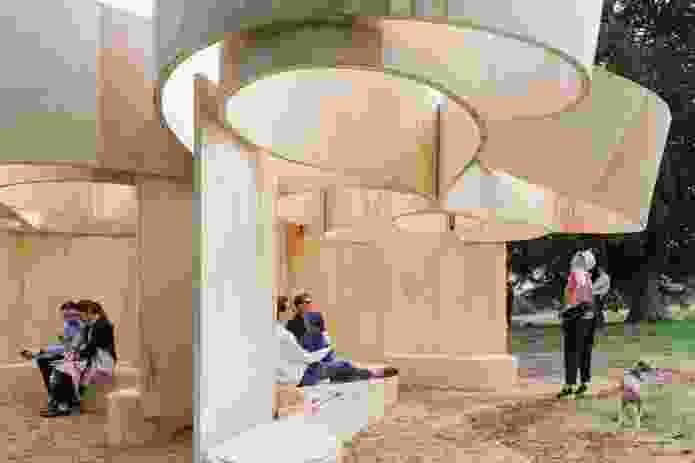 The Summer Houses are inspired by Queen Caroline's Temple, a classical-style summer house designed by William Kent and built in 1734. Each of the five architects, aged between 36 and 93, have not completed a permanent structure in the UK.
Nigerian architect Kunlé Adeyemi has created an inverse replica of Queen Caroline's Temple, stating, "The structure is a tribute to its robust form, space and material, recomposed into a new architectural language. By rotating the temple's interior space, we expose the structure's neo-classical plan, proportions and form."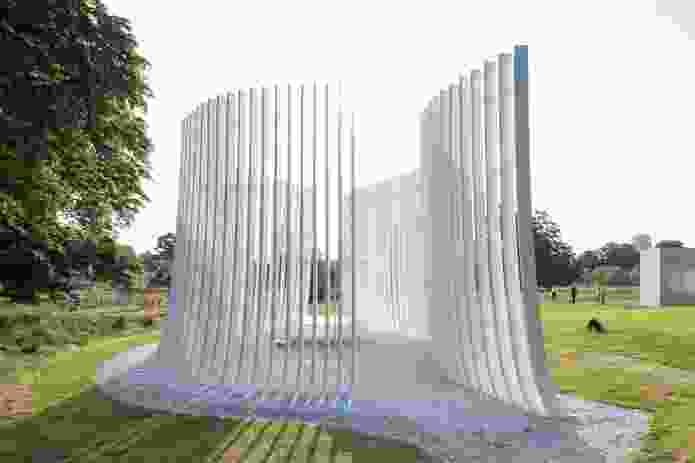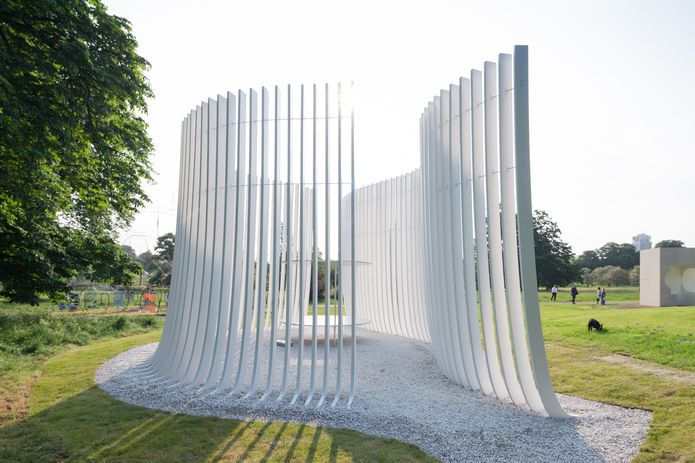 The Summer House by American-German practice Barkow Leibinger was inspired by a second now-demolished 18th century pavilion that was also designed by William Kent. Taking cues from the absent structure, the practice has designed a "Summer House in-the-round, that stands free with all sides visible."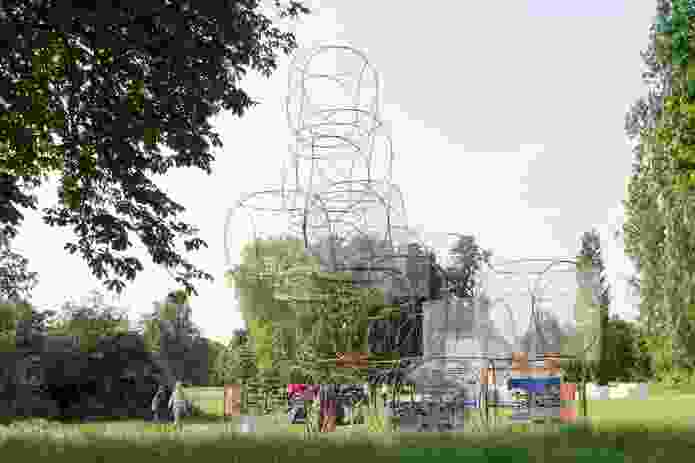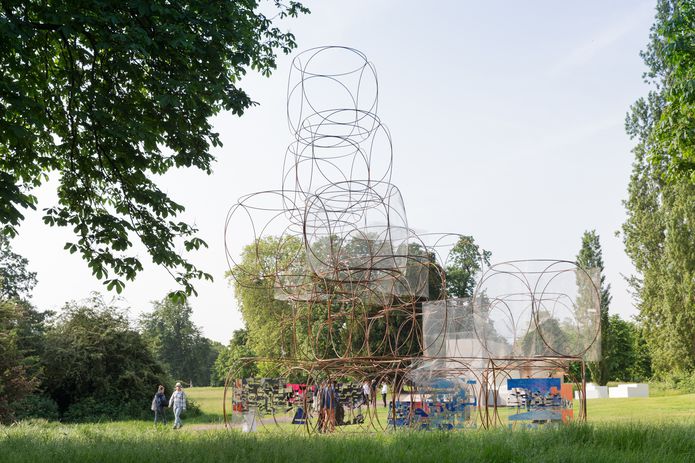 London-based architect Asif Khan based his design on the fact that Queen Caroline's Temple was positioned in a way that it would allow it to catch the sunlight from The Serpentine lake. "The project is designed to offer new experiences of the park through dialogue with Queen Caroline's Temple and the surrounding scenery," Khan said.
Yona Friedman's Summer House builds upon the architect's project La Ville Spatiale (Spatial City) that he began in the late 1950s and was centered around the idea of mobile architecture. He comments, "The Serpentine Summer House is a modular structure that can be diassembled and assembled in different formations and compositions."
The 2016 Serpentine Pavilion and summer houses will be exhibited from 10 June to 9 October.
Related topics