The 2016 MPavilion designed by Indian practice Studio Mumbai exemplifies founder Bijoy Jain's interest in the concept of "lore" and traditional, artisanal building techniques. Here, Jain speaks with ArchitectureAU associate editor Linda Cheng about his interpretation of lore, his design for MPavilion and the forces that influence his practice.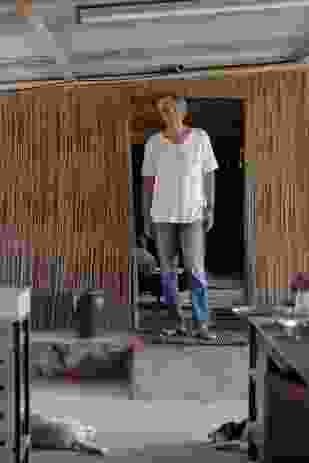 Linda Cheng: You often talk about this concept of "lore." Could you explain what it means to you and why it's so important to your practice?
Bijoy Jain: For me, what is really of interest is the mythic quality that we all embody. We're inherently carriers of some transmission that's happened over evolution or time.
What the idea of lore translates to is a body of knowledge held by a particular group and that is passed on over time by word of mouth. What's important here is our manner of communication. What we're transmitting as we communicate – gestures, movements of the body, drawings or the language we speak.
The reason I'm particularly interested in that is [because it] connects into a sense of visceral, more infinite sensibility. For me, that's where creativity fundamentally stems from. Our creative selves reside within that space.
LC: How does that then translate into an architectural piece of work? Your design for the MPavilion for example.
BJ: When I visited the site, I came upon this idea of the land or the location going back in time. There were the first peoples who settled on the land. As the history of Australia evolved, other civilizations or other cultures overlaid it. So it's a sort of stratified land mass.
For me, what was very important was in some way to go deep down and meet that first layer. So the idea is that [there's] a bore, which is also symbolic of so many other gestures that are related to the Australian landscape. But this is a bore that is actually connecting to time, to our ancestors. That, in a sense, is the genius loci of the site. Everything else around that supports or holds the centre – an imaginary centre – just in the way the human body is constructed.
What's important is it actually touches water because water is the basis of how we can conduct life. Without water we cannot exist. So the idea is it actually makes a connection to water, which was the reason the Aboriginal people settled there.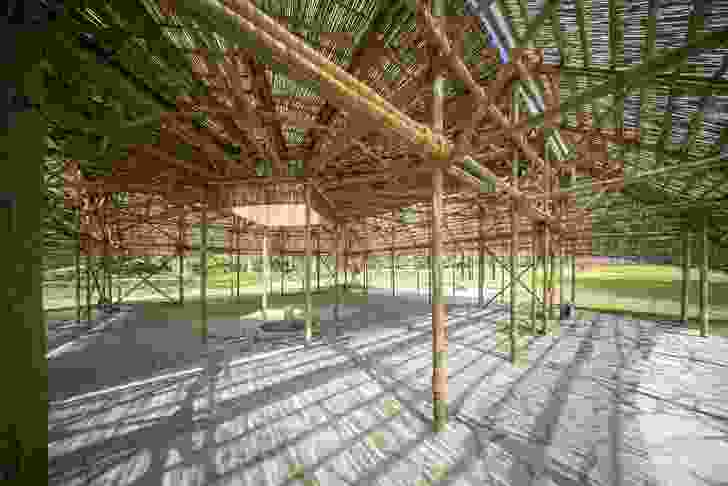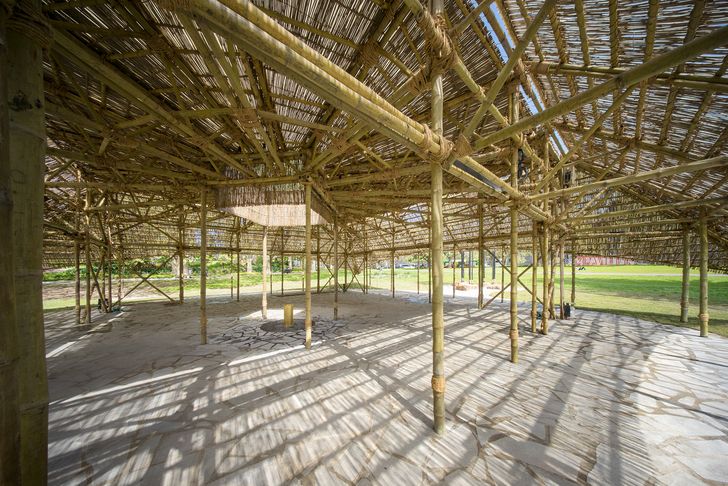 There's a sense of infinite depth when you look into the earth and there's a sense of infinite depth when you look back up into the sky. So there's a conversation that is occurring between the stars, between the sky and between the ground.
The pavilion is more of an interface that [provides] space [in which] to gather, where these stories can be exchanged.
LC: To me there's a bit of juxtaposition between your pavilion, which, as you say, has a sense of "infinite depth," and the ephemeral nature of a pavilion, a temporary structure with a finite lifespan at that site. How have you resolved that tension?
BJ: The structure becomes an incidence to a cause. Sure, the bore would disappear in time. But what remains, as something that can be passed on, is the experience that one has within it. That has greater longevity. That's what's more important. The pavilion allows for that opportunity or it anticipates the possibility of exchanges that will occur. It touches, though very briefly, that particular quality of visceral space. For me, that's enough, because once you have been drawn close to it, the potential to go back to it again always remains.
LC: You studied in the USA and worked with Richard Meier. How has that influenced your practice?
BJ: At Richard Meier Partners and Architects, I was a model maker at the model shop. It's kind of like I was a carpenter for three years making quite intricate models. I brought that back with me when I started my own practice. The idea of making models is very important because that's how I'm able to see three-dimensional spaces. That's what I took back to my studio, [and it] became a very important part of the way things were made or the way things were conceived in the studio.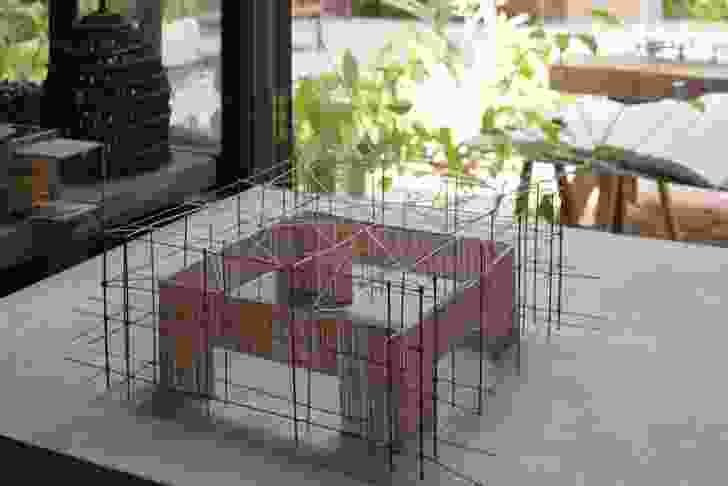 As far as my experience of the USA, it was a great opportunity for me to in some ways observe my origins in relation to where I was.
What it allowed me to do is get a more diverse cultural view. That's what's important about travel – to observe the diversity of people – but for me it's also important to recognize one's own origin of place, what has shaped you, what has made you that way.
LC: There's also been a lot said about your iterative design process. Could you explain what this means in your practice?
BJ: What is an iterative process? It's one where the communication is open to transmit and to receive and to transmit back again. So it's a conversation in the hope that we uncover something that is even more diverse than the two of us. It opens up a third. That's the idea of collective communication.
So if I describe a scenario of dance where people come together. There's a celebration of some kind, the music starts, people start gathering in a circle, everyone's around and clapping or singing and then people go into the centre, they do something and then they go back … We've all experienced that. For me that's an iterative process. We're all in awareness of the presence of space and what's being expressed and we're responding to the expressions.
The process is about negotiating all these different aspects. It slows [the design process] down and that slowness is required sometimes so that [the design] has the possibility to evolve or grow.
The quality of tenacity is enabled through this iterative process – to be more precise, it develops a tolerance.
So the iterative process is to find a sort of inclusive way so that when it's finally conceived and it's on site, the work is in a state of what I call an angle of repose – a place of rest. Because only when it's resting does it allow the possibility of an openness to collect and receive inside that.
LC: You've also worked with a lot of traditional craftspeople for this project. Have any of their skills and knowledge influenced or changed the design in anyway?
BJ: Absolutely. The design is more of a framework. Do I control the dance that takes place? Do I control who enters the circle and how they express themselves? No. That's not how it works. The design is the intent or the spirit and the idea is to get all the participants – be they artisans, craftsmen or otherwise – to contribute to the whole project. So they all bring the mythical quality of themselves into the conversations. Hence the lore becomes very important because it become diverse, very inclusive and so in that, the possibility of its multiplication. It's in a way like splitting an atom. It expands and explodes. It starts radiating outwards.
What I enjoy most is when the project goes beyond my own imagination. I just happen to be the conductor of the orchestra, that's it. That's all that I'm really doing.
LC: What's the most valuable lesson you've learnt?
BJ: Learning, I wouldn't say learnt: patience, humility, care, affection, restraint, and manner. These are important because they construct or make a space where one can be in awareness of the present, the relationship to the past and the potential of the future.
Bijoy Jain will be in conversation with Australian architect Peter Maddison and MPavilion founder Naomi Milgrom at the 2016 MPavilion on Thursday 6 October, 6:15–7:15pm. For details, click here.
Related topics