BKK Architects and Kerstin Thompson Architects (KTA), together with landscape architect practice Aspect Studios, have won a design competition for the redevelopment of a cultural and performing arts centre in Melbourne's suburban east.
The practices won a design competition held by the City of Whitehorse over four other architect-led consultant teams, with a concept design that calls for the replacement of the 30-year-old, community-run Whitehorse Centre.
In a statement, the practices said "Our competition entry was a truly collaborative process, and we are excited at the prospect of working with the City of Whitehorse Council to create a civic asset that will serve as a cultural focal point for the Whitehorse community for decades to come."
Whitehorse mayor Bill Bennett said, "the winning design team submitted a functional concept design in response to the provided brief that integrated seamlessly with the existing precinct whilst demonstrating it can be achieved within council's nominated budget."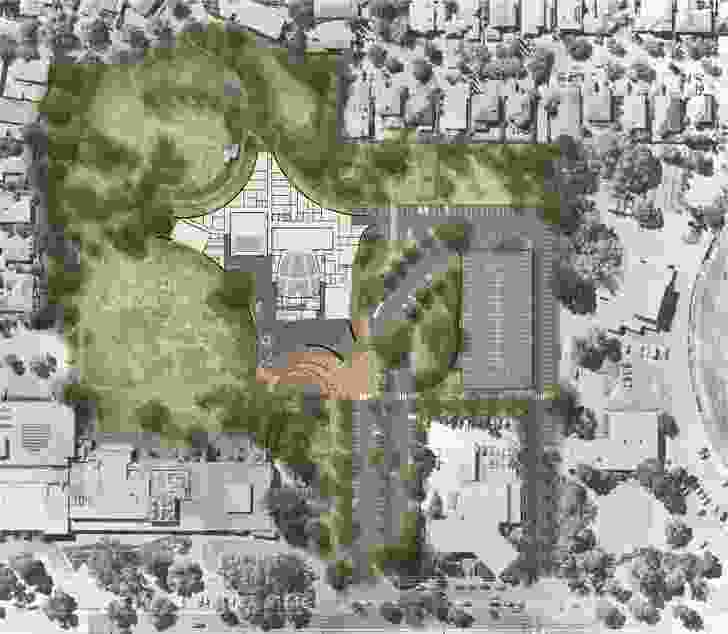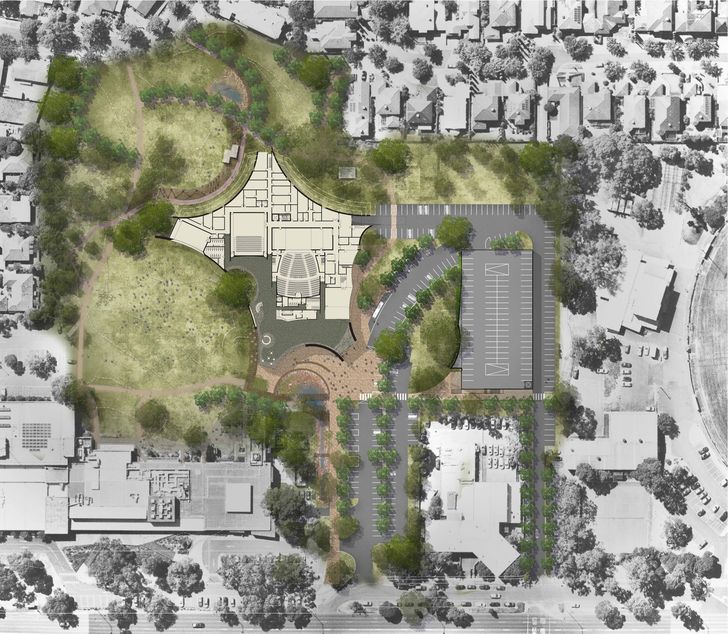 The new centre will include a 600-seat auditorium, 200-seat studio theatre, multipurpose rehearsal and function rooms, and an outdoor soundshell. The concept design is defined by a brickwork facade and a sensitive negotiation between the centre and the landscape.
Simon Knott of BKK said, "We have designed the Whitehorse Centre to be a civic building that is deeply embedded in its context, from both a built-form and landscape perspective. The Performing Arts Centre will act as a catalyst to maximize the site's opportunities and will support a range of community activities on the site."
Kerstin Thompson of KTA said, "We've rethought the suburban performing arts centre so that its impact can extend beyond the internalized performance spaces and form an integral part of an extended public realm."
The practices will now further develop the concept design, with the existing centre set to operate until August 2020. Demolition and early construction works are pencilled in for 2021.
Related topics