Billard Leece Partnership has revealed its design for a new building for St Vincent's Private Hospital in Fitzroy, Melbourne.
The development will extend the main St Vincent's building, located at 59–61 Victoria Parade, to the east.
The design of the 11-storey building will respond to the hospital's overarching requirement "to deliver contemporary patient-centred care within a healing environment in an iconic health facility."
The brief also asked for evidence-based design principles to be used to promote environmentally sustainable design, a calm and healing environment and to prioritize access to natural light.
"The proposed new building [will] complement the existing building in terms of height and form […] but contrasts in colour and material to express it as a contemporary insertion into the existing fabric," Billard Leece Partnership's urban context report and design response for the hospital building reads.
Billard Leece Partnership director David Leece said, "We're looking at it as a pair of buildings, which really addresses St Vincent's Plaza. We're looking at replicating what is a very strong architectural form in terms of the existing building, [with] the dark chocolate brickwork and the curved corners."
Leece continued: "We're trying to not mimic that but pick up on some of the primary lines in terms of heights and replicate that in the building."
Billard Leece Partnership proposes a lighter colour scheme for the new building with articulated facades to the east and north.
"The existing is very dark, so we've gone for a light unitized curtain wall for the tower that's on the south facade with no shading," Leece said.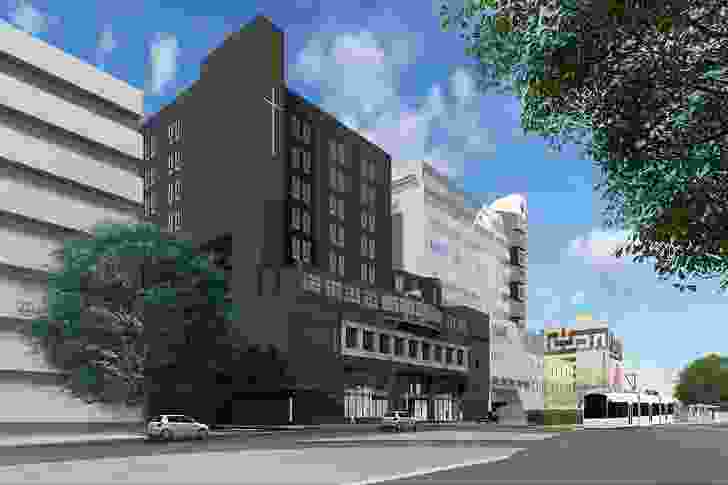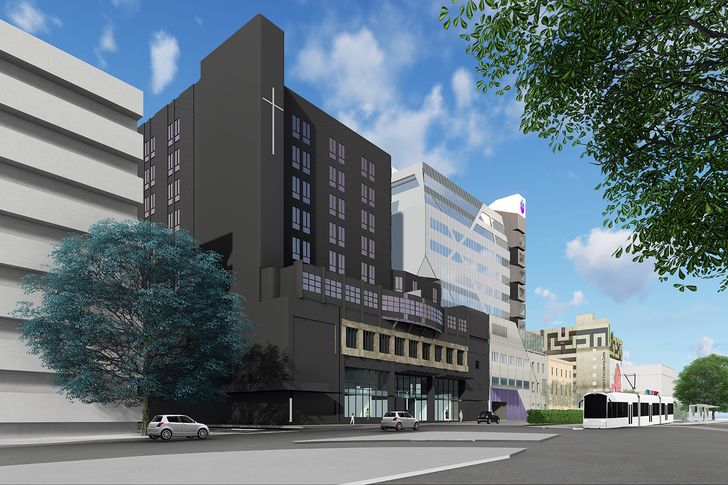 The basement of the proposed building will house a new Central Sterile Services Department, while the ground floor will house the reception and front of house space and will open up to Victoria Parade and Brunswick Street. The existing entrance to Fitzroy Street will also be increased.
Level one will comprise cardiac services and day of surgery arrival services including new theatres and recovery spaces, level two will be a theatre-only floor and level three will be a maternity hub with birthing suites, consulting suites, a special care nursery and beds.
Levels four to eight will be inpatient units, level nine will house a new intensive care unit and level 10 will comprise consulting rooms, day oncology and staff teaching and training spaces.
Related topics