the private life of public architecture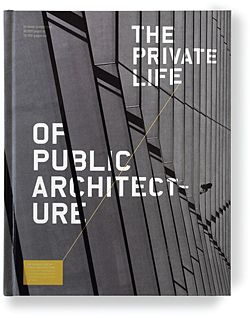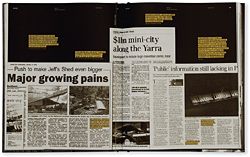 Contributors: Andrew Mackenzie, Donald Bates, Geoffrey London, Hamish Lyon, Nik Karalis. URO Media. 2009. 217pp. RRP $79.
It's a pity that there isn't a more sophisticated debate about how Australia is going to build its future infrastructure. In Australia, public–private partnerships have increasingly become, in the words of a recent Age newspaper report, a battlefield. This book assists in bringing some sanity to an ongoing debate about how Australia's next generation of infrastructure should be delivered. As PPPs have gained acceptance as a procurement method in Australia they have been the subject of considerable media interest. No-one has heard of the traditionally procured NSW Bangor Bypass, which was completed in 2005, 58 percent over budget and 95 percent over time. But everyone has heard of the Cross City Tunnel or Southern Cross Station (a perceived PPP failure for some in the media). Often, media attention intensifies as a PPP project encounters difficulties, and this is compounded by project stakeholders with sectional interests who may use the publicity to gain a bargaining advantage. In most instances, media interest appears to match the life cycle of a project's construction, reaching a peak just prior to delivery and then tapering off. For these reasons issues regarding what actually constitutes the "public interest" in PPPs are clouded by controversy in the Australian media. Once architects, the so-called dandies of the construction industry, are added into the PPP mix, a deadly cocktail easily fuels the populist press. This situation is compounded by the fact that books about contemporary architectural projects are often feel-good exercises in spin. The architectural firm has made a lot of money so it is willing to lavish this on a glossy publication. This abundance of spin tends to degrade any serious debate about the future of our cities.
In contrast to the usual offerings of headlines and spin, this book appears mundane. But rather than serving up simplistic gloss or kick-in-the-head sound bites, The Private Life of Public Architecture takes us behind the scenes of a PPP project, in this case Melbourne's new convention centre. Rarely in such tomes do we hear the dissenting opinions or criticism of the project from other stakeholders involved in the process. In contrast, this publication reveals a diverse range of voices: developer, builder, architect and architectural reviewers involved with the project. It is to the credit of the developers, the Plenary Group, that the middle section of the book contains facsimiles of much of the negative attention that the project received in the press. These arguments seem to centre on the notion that the PPP process itself is flawed because of a lack of public accountability, and that the actual design had been somehow compromised because of commercial interests. This book counters these somewhat naive views. Of course, there are still a number of glossy vignettes of the final building. But this book is nevertheless unusual in the way that it illuminates the financial and architectural process that resulted in this building. Rarely are these two poles discussed in an architectural publication.
Therefore, what strikes me about this book is its honesty. The book is divided into five sections, with front essays by Geoffrey London and Donald Bates. There is an extensive section on the making and construction of the project, while much of the conceptual design process is outlined and the dilemmas of designing a world-class convention hall are discussed. The book describes how the design process was not the result of a single revelation by another one of those heroic archetypes, but an ongoing process of collaboration between Hamish Lyon and Nik Karalis.
The interviews in the book rightly pinpoint the debate between traditional procurement and the new methods of private finance. As noted by Lyon, the demarcation between notions of public and private ownership have now been blurred and are no longer straightforward. The book also describes in detail how the architects, builders and developers went on a tour to understand how other convention centres in the world worked. Reading this, I began to easily imagine the populist media headlines: "Architects on World Tour Junket." It's a pity that the popular press isn't interested in fostering Australian design innovation. In any case, the book is instructive in the way that it lays bare the design process and the various considerations that the architects undertook. Hence, it would be a useful reference point for any student required to design a large cultural institution.
Okay, I admit it. I like the Plenary Group. Yes, for some in the press and other critics of PPPs, they are evil developers. But it is naive to dismiss their contribution to Melbourne's infrastructure. The convention centre is Plenary Group's third major PPP in Melbourne and it demonstrates a certain commitment to the city. How many other Australian developers, full service property companies or, more importantly, large contractors are willing to foster and encourage architecture and urban design? How many of Plenary Group's competitors would be willing to agree to a publication of this kind that lays bare, warts and all, the design process? Perhaps we need more architects who are also journalists. It's a tragedy that broader mass media does not encourage a more sophisticated debate regarding the future of our cities and how we will procure sustainable institutions of the future. This book goes some way towards suggesting how this ongoing debate should be shaped. For this reason the book is a fitting tribute to the late Jim Cox, who did much to foster Plenary's relationship to architects and architecture.
Peter Raisbeck