ADDICTED TO ARCHITECTURE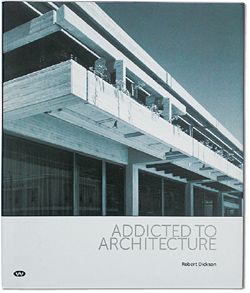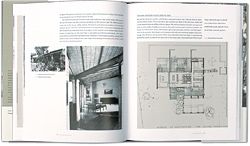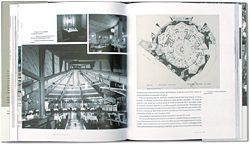 Robert Dickson. Wakefield Press, 2010. 256pp. RRP $89.
When I was an architecture student in Adelaide there were practices everybody aspired to work for on graduation. Robert Dickson and Associates was top of the list, for, despite being a small firm, it had a national reputation for idiosyncratic, quality work and a lineage of influential architecture from its origins as Dickson and Platten. In what seemed a climate parched of architectural discourse – the last gasps of modernism soon to be smothered by the garrulous theories of postmodernism – Dickson was notable for his thoughtful architectural philosophy. If we had known the term we would have recognized his work as Adelaide's best example of "critical regionalism". It is gratifying, then, to see the publication of Addicted to Architecture, not solely as an autobiography that documents Dickson's opus of works – everything from his own house, begun while still a student in 1951, to his most significant projects – but also as an anthology of his architectural thinking and design process.
Like his architecture, Dickson's writing is direct and without pretension. The book charts his career chronologically; the opening chapters describe his formative years as a child in the streets of North Adelaide, his student years, embryonic projects and first passion, flying. These and the chapters on his time overseas, particularly in Milan with the firm of Mangiarotti and Morassutti, are laden with evocative detail and give insight into the generational shift that was fomenting in Australian architecture immediately after the war. Later chapters focus on specific projects, comprehensively covering the areas definitive of Dickson's practice – his residential work and "the apogee of his work in terms of power, directness and refinement", the Adelaide University Union Redevelopment.
Generously illustrated with drawings and photos, both architectural and personal, the book connects the reader intimately with Dickson's pursuit of architecture which is not "self-conscious" but finds expression through the sensitive resolution of design problems from first principles. If this is a mantra that sounds familiar, in common with many architects of his generation and beyond, the evidence in Dickson's earnest text and exhaustive recall is convincing: this is a man with an almost obsessive attention to getting it right. Long-time associate Matthew Hardy recalls, "Bob never found any project too small to be handed to the drawing office, and his deep attention to detail was legendary in the office, a trap into which many young and careless starters – including this writer – fell. Bob really worked on designs, with the sound of tracing paper being torn off rolls and laid over apparently completed drawings being matched by the sound of scraping out ink on tracing paper by the documentation team. Design continued during construction, to the despair of the builders who thought they might quietly substitute some inferior material or workmanship, and to Addicted to architecture Robert Dickson. Wakefield Press, 2010. 256pp. RRP $89.the delight of clients and critics alike, the latter showering the office with plaudits, including an often-envied wall full of Awards of Merit, several brick prizes, a medley of Civic Trust awards, an armful of timber prizes, and a ceramic medal that none of us could identify."
Influenced no doubt by his time in Italy, Dickson's work falls into a postwar style known there as Scuola di Milano. Inspired by the volumes and urban manners of traditional architecture, it used brick, concrete, timber and glass in ways that were sympathetic to, but never imitated, traditional architecture. Developing his own repertoire of spatial patterns, forms, junctions and materials over time, Dickson did not believe in innovation for its own sake, particularly if it was likely to result in arbitrary, visually dominated decisions. He was simply uninterested in fashion in his later practice, which left him somewhat out of step with the architectural world of the late 1980s and 90s, a subtext discernible through the later sections of the book. Sadly, not all of his robust works, though they have aged and weathered beautifully, have received the respect they deserve from subsequent owners. It is ironic that the image of the elegant Associate Securities Limited offices on the cover is effectively an obituary. The building was demolished last year. Even more fitting then that this substantial volume preserves the legacy of Dickson's considered practice and achievements.
Rachel Hurst.