BY-PRODUCT-TOKYO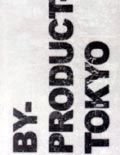 Nigel Bertram, Shane Murray, Marika Neustupny. RMIT University Press, 2003. $27.50.
By-Product-Tokyo is an outcome of a research project instigated by Shane Murray, lead by Marika Neustupny and Nigel Bertram, and involving ten students from RMIT. It offers an intriguing set of observations on the city of Tokyo and raises pertinent questions regarding the relationship between architecture and other disciplines, architecture's role within the city, and the limits of urbanism's tendency towards totalizing concepts of the city – which are arguably futile for understanding a city like Tokyo. As an alternative, this volume presents a series of "urban ecosystems", analyzed with particular regard for the insubstantial, the temporary and the mobile.
By-Product-Tokyo observes and records empirical relationships and looks to the byproduct – "the lack of fit between concepts and situations" – rather than explaining the city through architecture or formal processes of planning. Three key by-product categories – improvisation/temporary fit, overlap/messy fit, convenience/neat fit – are described by Neustupny and Bertram and elaborated upon by the students. Their investigations and analysis of particular situations lead to ten further themes, such as "permanently makeshift", "bottleneck and shortcuts" and "unfilled gaps and holes". These "functioning particularities" are described by isometrics, photos and maps. The distinctly static and architectural method of presenting what is normally posited outside of architecture – occupations, signage, appropriations – successfully highlights the conditions of flux, relations between things, and more generally the idea of the urban ecosystem with various phenomena being relative and contingent rather than closed and self-referential.
By-Product-Tokyo also acknowledges the "active inhabitation" practiced by the occupants who exploit this lack of fit to appropriate and customize the city so that it is more responsive to their needs – a mutual imbrication of inhabitant and structures/ events that provides freedom over prescription. Understood in these terms the contemporary city of Tokyo is vital, dynamic and inclusive.
The book is, in part, an extension of research that has been undertaken in association with the Tokyo Institute of Technology since the early 1990s. Previous publications, which are companions to this one, are Made in Tokyo and Pet Architecture Guide Book by Atelier Bow Wow and Tokyo Institute of Technology Tsukamoto Architectural Laboratory. By-Product-Tokyo differs from these earlier projects by celebrating the insubstantial, the temporary and the mobile and by acknowledging the power of the city's practitioners. Further it exploits the fresh eye of the outsider – students of architecture from Melbourne – to note what is foreign, unfamiliar and thus particular to Tokyo. By-Product-Tokyo does not provide architectural and urban propositions but situates itself adjacent to design. From this position it effectively challenges the limits of disciplinary categories and the banal appropriation of the city to explain and legitimize the architectural design process.
KERSTIN THOMPSON
HIGH HOPES: THE INSTITUTES OF ARCHITECTURE OF WESTERN AUSTRALIA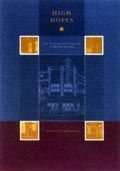 Duncan Richards. RAIA, 2003. $25.
This book serves partly as a rejoinder to J. M.
Freeland's 1971 national study, The Making of a Profession. Focussed upon WA, Duncan Richards' book is inevitably both more narrow and more comprehensive. It also redresses the imbalance of what he claims is Freeland's "belief in the primacy of a 'centralist vision'", or the concentration upon the more populous eastern states. This book also amends some of Freeland's errors and omissions and elaborates upon the contributions made by WA (such as the code of ethics) to the operation of today's federal Institute.
Commissioned by the RAIA (WA), the book aims to appeal to both the initiated and the interested layperson. And certainly its conversational style and methodical chapter structure will not deter either, although the paperback binding, the scarcity of illustrations and the lack of index are at times frustrating. Doubtless financially dictated, these items are worth sacrificing for the book's existence.
This "straightforward chronological account" has chapters each covering loosely themed decades from 1890. Each begins with an historical overview that precedes a thorough description of "Institute Affairs" and concludes with a "Summary of the Decade", which reiterates key points and remembers deceased influential Institute personalities.
While concerned not with architecture per se, but with the intentions of the architect members of the Institutes, the book does provide a record of buildings, material and technological developments and architectural issues of local and national concern – all alongside a charting of important social, political and economic events.
Punctuated by World Wars, Depression and the architectural watersheds of Modernism and Postmodernism, the emergence and eventual merging of the two Institutes of Architecture in WA – the transition from independent state body (RIAWA) closely aligned with the RIBA to an organized chapter of the federal body (RAIAWA) – is meticulously chronicled. The decadal chapter structure appropriately reflects the repetitiveness of Institute routines and activities and, as well, highlights the perpetuation of a number of prominent concerns, including registration, competitions, architectural education, and relations with the Public Works Department.
Many of these issues, along with those of educating the public (that is, promoting architecture) and the undervaluing of architects by the community, are still with us.
KATE HISLOP
GREENING SYDNEY

Chris Johnson. Government Architect Publications, 2003. $25.
Produced to initiate a new discussion on Sydney's urban landscape, Greening Sydney opens with a recap of historic attempts to create garden cities, and quickly moves into an exposition of green topics – green urbanity, green buildings, green roofs, green walls, green atriums – interspersed with Mark Gerada's lively, green-enhanced sketches.
Johnson uses "greening" metaphorically to represent a wide range of strategies that seek to create a better balance between the built and natural environments. While not aspiring to be prescriptive or to offer detailed solutions, the publication includes several useful lists of suggestions, such as planting palettes for streetscapes and office interiors, principles for improving harbour landscape outcomes, and Johnson's own "greenprint" for eight ways to green Sydney.
The book features some thirty snapshot profiles of Sydney-based and international "champions" of the green urban environment, written in a personal, conversational tone.
These include architects, landscape architects, scientists, ecologists, product suppliers, planners, environmental engineers, and developers working at various scales and across the science-art-technology spectrum.
(Only two women feature in these vignettes.) The diversity of disciplines represented confirms the array of expertise that is required to produce green urban outcomes.
Johnson notes in the book's preface, "As NSW Government Architect, I believe it is an important part of my role to contribute to public discussion on environment issues" and "drive pilot projects that instigate change". Indeed, he has taken this aspect of his public role very seriously and has been energetic in stirring public debate on a number of controversial issues during his time in this position.
In Greening Sydney we have a quickpaced introduction to a wide range of green issues and some of the individuals whose ideas and research will help construct a new urban ecology. Each individual is passionate about their particular field of endeavour, and each is committed to working with plants, landscape, infrastructure, and/or building design to produce more sustainable built and natural environments. But with the boundless conviction of a recent green convert, Johnson himself surpasses them all in what amounts to a personal manifesto for a greener Sydney.
LINDA CORKERY
Related topics