Division and Multiplication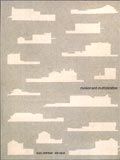 Nigel Bertram and Kim Halik. RMIT University Press, $27.50.
This carefully conceived and exquisitely designed booklet is offered by its authors "in the spirit of looking at things which may have become overly familiar, looking again with unfamiliar eyes in order to think". The familiar, in this case, is a series of fifteen ordinary buildings from inner Melbourne, buildings which the authors suggest "reveal certain things about the process of dividing and occupying space, and the idea of division".
These prosaic objects are made available for architectural consideration through the processes of drawing and photographing. In this way, the book proposes documentation itself as a critical, inventive act.
There is a strong sense that one should act more like a "user" than a "reader".
The collection is posited as a kind of tool box, intended to be "immediately useful", and the straightforward, builderly nature of the material is offered as something that might become part of an attitude to design. The work is structured by the tension between the abstract, ideal world of urban subdivision and the messy, material world of inhabitation, use and the accretion of forms. In turn, it is suggested that looking closely at this robust built fabric might enable new insight into other more abstract conceptual issues.
The brief introductory essay is jam-packed with ideas suggesting a range of ways to approach the visual material in the following pages, but there is also a broader unstated invitation to look differently, and more closely, as we too wander about our own immediate everyday built environment.
Justine Clark
Alex Popov: Buildings and Projects

Paul McGillick. Edition Axel Menges, $128.
In this handsome monograph on the buildings, mainly Sydney houses, of Shanghai-born architect Alex Popov, one sees a practitioner at ease with the proprieties of decorous living. Paul McGillick gives an elegant overview of Popov's compositional tactics, and places him within the context of "heroes": Le Corbusier, Wright, Kahn, and especially Utzon. Popov's Can Lin (1976-82) and Eckert houses (1978-82), both on Mallorca, are among his earliest works and also his best.
McGillick observes acutely that Sydney "exists as a kind of city state – insular, selfabsorbed, arrogant and oblivious to the rest of the country", yet he is at pains to suggest Popov's difference from Murcutt, Leplastrier, Stutchbury & Pape et al. He highlights not only Popov's responsiveness to the steep sights and splendid views of Sydney, but also the urbanity of Popov's spatial sequences and his fondness for mass. Popov's highly wrought plans indeed deserve close attention. His work fits within a strong Sydney tradition which McGillick does not elaborate upon – a long history, eloquently argued by Conrad Hamann, that includes the site-responsive and intensely urbane work of architects ranging from Leslie Wilkinson, John D. Moore, Gerard McDonell through now to Espie Dods, Alex Tzannes and Alex Popov. This is a tradition with which Popov may not consciously align himself but it is clear that his approach to Sydney's good life is a path trodden by others and of which he is one of its most accomplished exponents.
Kraig Carlstrom's photographs are compelling, if on occasion disarmingly blue.
Their consistent skies perpetuate other Sydney myths: the creation of a classical modernism in dappled shade, clients discreetly invisible, and an urbanity that is essentially private. Without a complete list of works or bibliography, this book as an object in itself will become important as a rare record of the collected works of Alex Popov.
Philip Goad
Canberra Following Griffin: A Design History of Australia's National Capital

Paul Reid. National Archives of Australia, $90.
I warmed to this book before I started reading it. The reason? Its impressive collection of maps, plans, drawings and photographs and the very high quality of their reproduction. The illustrations begin with the Yass-Canberra site, include entries from the 1911-1912 design competition, and then detail numerous later proposals for the city – both built and unbuilt – up to and including the National Museum of Australia.
That the book was published by the National Archives of Australia explains the wealth of images, many of which are from its own collections. National Archives is to be commended for its initiative.
The book's author, the late Professor Paul Reid, was director of architecture/chief architect of the National Capital Development Commission from 1968 to 1983. He makes no claim to objectivity, noting in the preface, "I came to see the Griffins' original 1911 design for Canberra as one of the finest city plans ever made." He describes it lovingly and in great detail. Reid identifies Walter Burley Griffin as the generator of ideas and Marion Mahony Griffin as the geometer and delineator. However, his many references to "Griffin's design" rather than "the Griffins' design" diminish Marion's contribution.
Further, several Griffin scholars with a particular interest in Marion's work, notably Anna Rubbo, go unreferenced.
Much of this book is concerned with assessing subsequent proposals and projects for Canberra against the Griffin plan.
Most perform poorly and Reid mourns the fact that so little of the original design was realised, and its density and urbanity compromised by empty space and distance between buildings.
Reid establishes a place for himself in the history of the city. He becomes the person who resurrected the Griffin plan in the 1970s. This results in a loaded history: one intended to generate greater awareness of, interest in, and respect for, the Griffin plan amongst the architects, urban designers and planners who will influence the future growth and development of Canberra.
For the rest of us, this is an enjoyable read and a useful reference book, to be consumed as a whole or dipped into for information on specific aspects of the city's history, the key players, particular parts of the city and/or individual buildings. But it is the strength of its visual record that cannot be over-emphasised.
Julia Gatley
Twentieth Century Heritage: Marking the Recent Past

Edited by Fran Stropin and Susan Marsden. Australian Heritage Information Network, $14.95.
How do we determine what to save from the recent past? This slim volume, aimed at a general readership, invites the reader to draw on their own cultural experiences when reflecting on this question. The book is a call to action which challenges the frequent public assumption that heritage is always "something old and attractive". Two main sections divide the twentieth century into "Our established heritage" (pre-1945) and "Our potential heritage" (post-1945).
These essays outline historical shifts in the built environment and in the contexts of its production. Illustrated case studies – from high architecture to the everyday to the industrial – run through the book. This book is a challenge and an invitation to get involved.
Justine Clark
Source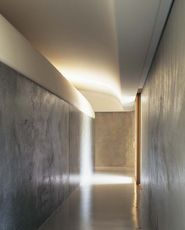 Issue
Architecture Australia, September 2002
Related topics