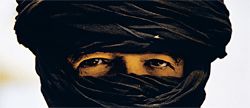 Denmark's Torsten Bløndal is well known for his idiosyncratic views on publishing – only what he believes in, absolute quality, no compromise. Utzon's oeuvre by Richard Weston was also published by Bløndal. Volumes I–IV of this five-volume set deal with various forms of housing (including Majorca) and two major buildings – the Bagsværd Church and the Kuwait National Assembly. Volume V discusses Utzon's pursuit of additive architecture and many of his references.
Volume I: The Courtyard Houses
Edited by Mogens Prip-Buus. Edition Bløndal, 2004. 180pp. RRP €50.
Prip-Buus was Utzon's right-hand man and steadfast friend. Previously he had worked with Bo and Wohlert on the Louisiana Museum and that immaculate set of drawings for Nils Bohr's Summer House. No wonder Utzon took him on. An insightful preface from Ole Schultz discusses early human habitation, then moves through housing in Chinese, Roman, Mexican, Minoan and finally Danish culture.
Prip-Buus then takes us through the stories behind the courtyard housing – from early competition schemes to the final works of Kingo and Fredensborg. This text discusses all aspects of the work. What is inspiring though, through all the vicissitudes of the program, is Utzon's total involvement, his organizing genius, and his concern and representation to his clients in all things. The text is completed with comments on the later Espansiva building system and the reference to the Sung Dynasty construction manual Ying Zao Fa Shi (which was often on Utzon's desk during his time in Sydney). Utzon's 1948 essay "The Innermost Being of Architecture" gives this volume a great resonance.
Volume II: Bagsværd Church
Edited by Utzon and Bløndal. Edition Bløndal, 2005. 168pp. RRP €50.
"Thank you for light.
Thank you for life.
Thank you for all that you have given."
So goes the prayer well known to the Utzon household, which became the philosophical underpinning to this beautiful church. Here is its story, complete with articles by Utzon, his son Jan, daughter Lin, the builders, clients and the engineers. Remarkable indeed, for Utzon's entire family were involved, and the building shows this care right through to the finest detail of the vestments. One can only dream of the Sydney Opera House carried through to this glorious summation.
Richard Weston's superbly detailed photographs introduce the text: five double-page images set the mark for the stories that follow. Sequential construction images are included with specifications of materials and finishes, even to the blackening of the iron elements by soaking them in diesel and setting them alight. There is no black like carbon black. Jan Utzon talks to us about the making of things poetically and practically. Fresh from the Danish Academy, his father gave him responsibility for the site works. Lin Utzon designed and printed by hand all the carpets, vestments and fabrics. Her succinct essay is a delight.
There is also an unedited interview with Utzon, by Bløndal – he chose not to interfere with Utzon's direct words, and gives them to us as he heard them. There are contributions from Richard Weston and a critique by Martin Schwartz.
Volume III: Two Houses On Majorca
By John Pardey. Edition Bløndal, 2004. 76pp. RRP €40.
The quality of this slimmer volume is intimate and personal. It is poetic and concise. John Pardey is a highly respected architect who practises in an old farm on England's south coast. He shows a gentle insight. He traces the lineage of places in North Africa and their connection to the Danish courtyard houses, the Bayview House Mks 1, 2 and 3, and finally to Majorca and the two houses. They are beautifully described and photographed, ordered sequentially and dressed with vignettes of timber and tile. Here Utzon acknowledges Lewerentz, his outside surface-mounted windows first prominent on St Marks, Stockholm, and St Petri, Klippan. They are referred to as windowless windows but the Japanese have been doing it for centuries.
When one sees in Can Lis that particular ray of light strike across that sawn stone surface at one particular time, one thinks immediately of Utzon's dictum "Happiness is only measured in seconds."
Volume IV: Kuwait National Assembly
Edited by Borge Nissen. Edition Bløndal, 2008. 264pp. RRP €65.
This is a tour de force: a mighty house in all its phases. From Utzon's beautiful graph paper freehand early plans to the prefabrication of elements in workshops set up by Swiss engineers Max and Heidi Walt with the French company Freycinet – it's all in here – including the making of the great billowing concrete canopy covering the public square. There is an essay by Utzon called "What is Tradition and Renewal?" followed by a sequential sketch series showing the germination of the building. And Karnak? Then comes "Elements in the Way of Life", an interview with Utzon by Markku Komonen, 1988.
When one realizes that, in all, only five architects were involved, and that, in the competition phase, Utzon was in Hawaii, Jan Utzon was making models in Denmark and Oktay Nayman was drawing from Utzon's sketches in London – no electronics – it seems all the more miraculous. Oktay Nayman, whom Utzon referred to as "The fastest draw in the West", came initially from Turkey. He and Utzon had such a close relationship. Nayman's instructive description of the changing section beams (like a canoe underbody) in the Sydney Opera House and the Zurich Theatre is so clear.
The engineers, Max and Heidi Walt, virtually did the working drawings, an exercise in economy and efficiency. What a set of drawings. An essay by Johan Fogh gives a sense of Utzon's drawing office at that time and, finally, the essays by Utzon himself – "No Building Rubble" and "The Kuwait National Assembly as Built".
Volume V: Additive Architecture
Edited by Mogens Prip-Buus. Edition Bløndal, 2009. 312pp. RRP €60.
This is perhaps the strangest of the five-volume set. It is conscious somehow of Utzon's mortality. Its livery changes from white to black, and there is a sense of parchment in its paper. It is introduced with an essay by Ole Schultz, "Aage and Jorn Utzon go Hunting". There is no doubt Utzon had a hunter's mind, perfectly tuned to the pattern of things. The book discusses, in modern construction technology, Utzon's preoccupation with the addition of premade elements, and there are various references to this from the natural and cultural world: the influence of the red Torii gates of Fushimi-Inari in the platform corridors of the Sydney Opera House; the Arab town and the folded elemental structure of the Jeddah Stadium proposal; the Japanese house-village and the Espansiva building system; the Palm Beach cave and the Utsep furniture system which began with Bayview House Mk 3.
But what really tells the story about Utzon are the final sets of references, his photographs, his books (with pencil overlay sketches), and the villages and terrains that he loved so much.
The image of his eyes in Tuareg indigo-blue headdress plus fly says it all – pure Prip-Buus and Bløndal. Utzon would have laughed.


Richard Leplastrier.