From manifesto-like views about how architects and planners are implicated in the current condition of housing in our cities to rare glimpses into the private residences of London's iconic Barbican Estate: this compilation of book reviews, published in different issues of Houses magazine during 2016, proves that the contemporary fascination with all aspects of domestic life continues unabated.
The "zombie city" provocations of German architectural historian Niklas Maak and the thorough investigation into cooperative housing projects that accompanied a 2015 exhibition are tempered with books that offer escapism in the form of rural hide-outs and efficient micro-homes that raise questions about the ever-growing size of the average Australian home.
Read on for a small selection of recent publications that hone in on alternative housing forms.
Residents: Inside the Iconic Barbican Estate – a Photographic Study
by Anton Rodriguez (Barbican, 2016) pp 160 / rrp $49
Residents allows readers a rare glimpse into the lives of those who call London's iconic Barbican Estate home. The book's nascence began with a blog by photographer Anton Rodriguez (a Barbican Estate resident himself), which saw him photograph a number of apartments within the complex. The book's photographic study is accompanied by brief interviews with the residents, who give personal insights into life in the estate. Many cite the barrel vaulted ceilings, huge windows and residents' garden as among their favourite features. The brutalist complex, designed by architecture practice Chamberlin, Powell and Bon (1982), is built at the site of the Cripplegate bombing and was an experiment in urban housing. The Barbican Estate is now host to a number of creative spaces, including a library, a concert hall, cinemas and art galleries.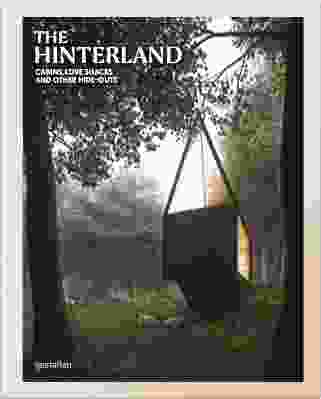 The Hinterland: Cabins, Love Shacks and Other Hide-outs
by Sven Ehmann, Robert Klanten (eds) (Gestalten, 2016) pp 288 / rrp $95
In the face of an increasingly urbanized world, the hinterland is a romantic and appealing notion that conjures up feelings of escapism. The Hinterland: Cabins, Love Shacks and Other Hide-outs takes heed of this feeling by offering up "cabin porn" from around the world. The featured cabins, treehouses, sanctuaries, hide-outs, retreats, bunkers and refuges are located in forests, on mountain tops, on cliff sides or on the water's edge – or water's surface. These getaway abodes are generally small-scale and employ a back-to-basics philosophy. From Australasia the book features Austin Maynard Architects' Tower House, Cheshire Architects' Eyrie cabins and the Longbush Ecosanctuary Welcome Shelter in New Zealand by Sarosh Mulla Design. This is a book that will have you sketching up ideas for a hide-out of your very own.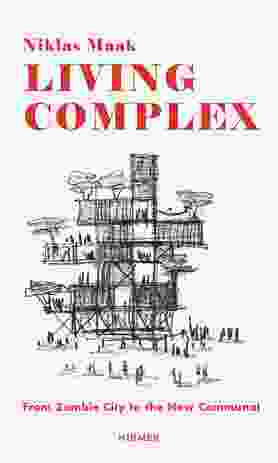 Living Complex: From Zombie City to the New Communal
by Niklas Maak (Hirmer, 2015) pp 240 / rrp $40
German architectural historian and author Niklas Maak's provocative and manifesto-like book Living Complex: From Zombie City to the New Communal was prompted by research indicating that the world will need around a billion new housing units in the next 20 years. It is evident from the first chapter, Problems of Contemporary Architecture, that Maak's criticism of the current condition of our cities is primarily directed at architects and planners – or those who can play a role in challenging architectural axioms. The book approaches the topic of housing with rigour, questioning the very nature of "dwelling," "workplace" and "public place," and destabilizing fundamental considerations of all three. Living Complex will have you wondering if it is possible to live in a stacked room-size cube or even a repurposed wall cavity.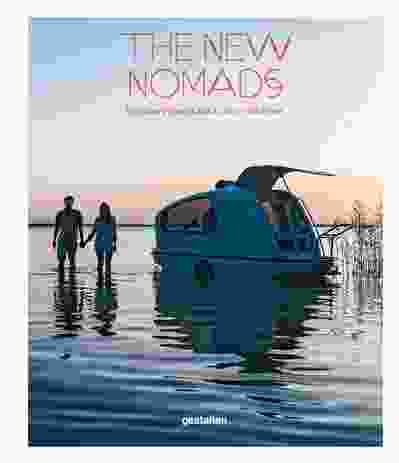 The New Nomads: Temporary Spaces and a Life on the Move
by Robert Klanten, Sven Ehmann, Michelle Galindo (eds) (Gestalten, 2015) pp 224 / rrp $95
The New Nomads: Temporary Spaces and a Life on the Move highlights a growing trend in living and working nomadically. Looking beyond traditional concepts of nomadism, the book turns to contemporary lifestyles in the context of a digitally connected world. The New Nomads takes the view that there is a new generation of "nomads" whose occupation sees them staying and working in various locations around the globe, travelling with light and transportable belongings – many of which can be stored digitally. The book presents an array of shelters and workplaces that offer the urban nomad facilities for sleeping, washing, eating and working. Conversely, it also features designs that offer respite, including tiny hideouts in the country that enable the user to disconnect from modern life.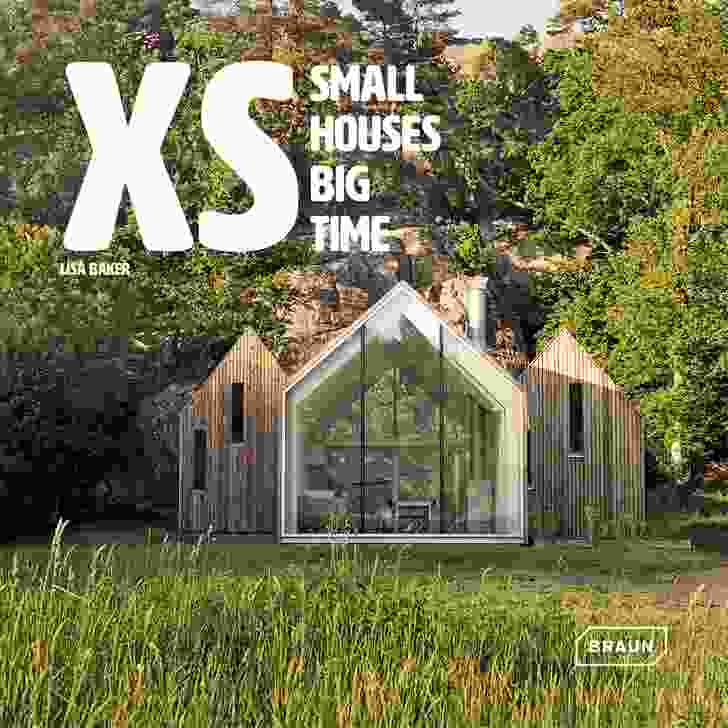 XS: Small Houses Big Time
by Lisa Baker (Braun Publishing, 2016) pp 304 / rrp $75
Australian homes are, on average, some of the world's largest. It can surely be said that we need to rethink and economize in the face of a rising population and a decline in natural resources. XS: Small Houses Big Time provides inspiration to do so by presenting micro-homes that meet more than basic human needs. These dwellings offer comfort and aesthetic appeal while also being economical, sustainable and space-saving. All the featured projects are houses (not apartments) and all are sixty square metres or smaller. They demonstrate clever and efficient design, optimizing functions and building up rather than out. Plans and sections showing inhabitation contribute to the convincing case that XS: Small Houses Big Time puts forward: we can comfortably – and beautifully – live in homes that are significantly smaller than what we're accustomed to.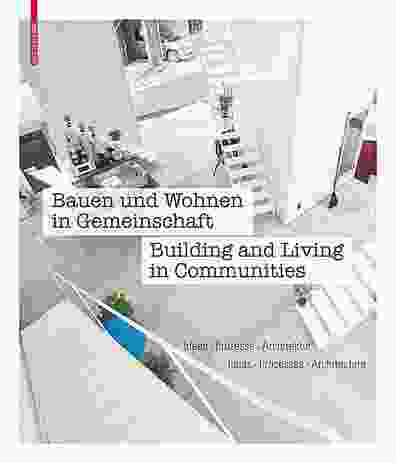 Building and Living in Communities
by Annette Becker, Laura Kienbaum, Kristien Ring and Peter Cachola Schmal (eds) (Birkhäuser, 2015) pp 240 / rrp $135
Complementing an exhibition of the same name, Building and Living in Communities presents a thorough investigation of a theme that is pertinent to the future of housing. Written in both English and German, the book explores a range of housing typologies, including apartment buildings, semi-detached dwellings, conversions and mixed-use buildings. Data such as the total area of communal space and total cost per square metre, along with architectural drawings and schematic diagrams, allow for easy comparisons between the projects. While the selection of projects is Eurocentric, the core ideas are relevant to an expanding global population. The sheer resolve of the individuals behind these communal living projects is impressive.
Save
Related topics