Green: Plants for Small Spaces, Indoors and Out
by Jason Chongue (Hardie Grant Books, 2019)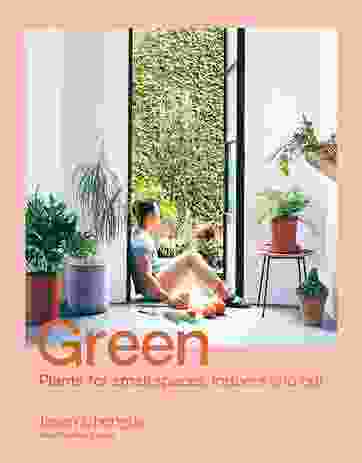 Back with his second book, stylist and gardening enthusiast Jason Chongue thinks our homes, shops, and offices need more greenery. Plants, he says, invite a sense of calm, "creating a retreat where we can switch off, drowning out the city noises with the rustling of leaves." But what if the rustling of leaves gives way to the thud of a pot plant hitting the bottom of a wheelie bin, as we dispose of yet another dead peace lily? Luckily, Chongue has some answers. Green offers a refreshingly clear introduction to the basics of nurturing plants in small spaces. It helps the green-curious understand their particular climate and the plants most likely to thrive in it; it gives tips on styling and plant care; and it offers a crash course in what to do in an emergency ("Don't panic!" says Chongue. "Plants are stronger than we think they are.") Much like Chongue's previous book, Plant Society, Green is charmingly personal. Chongue describes his lifelong appreciation of plants, and the leap of faith he and his partner Nathan Smith took in starting their own business, the Plant Society. Not only enjoyable, Green might also save the life of a neglected peace lily or two.
The House of Glam: Lush Interiors and Design Extravaganza
edited by Robert Klanten and Andrea Servert (Gestalten, 2019)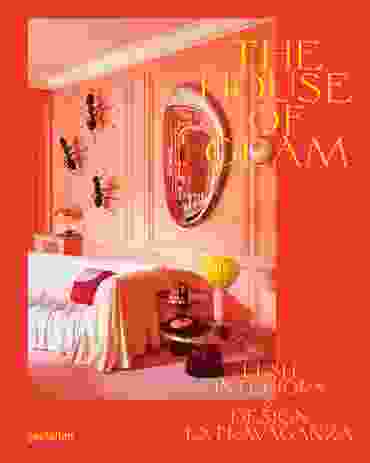 Interspersed through The House of Glam are a series of double-page spreads, each devoted to a quote from a well known interior designer or thinker. The first of these is from British minimalist designer John Pawson: "Minimalism is not defined by what is not there but by the rightness of what is and the richness with which this is experienced." It's a good joke. Because no matter how "right" the glamorous, extravagant interiors presented here are, you'd be hard-pressed to call them minimalist. Gracing the cover is the home of designer Géraldine Prieur, an apartment in a grand Haussmann building in the heart of Paris. Against a backdrop of neoclassical wood panelling and ornate mouldings, Prieur has introduced into each room "a riot of hues" along with ultra-contemporary furnishings, including oversized ant sculptures scrambling up the living room wall. It's an opulent, dizzying project. But it's understated compared to some of the other works presented. This book won't be for everyone, but if, like Italian architect and designer Ettore Sottsass, you yearn for the "sensual and exciting" in interior design, it may well appeal.
Sean Godsell: Houses
by Sean Godsell (Thames and Hudson, 2019)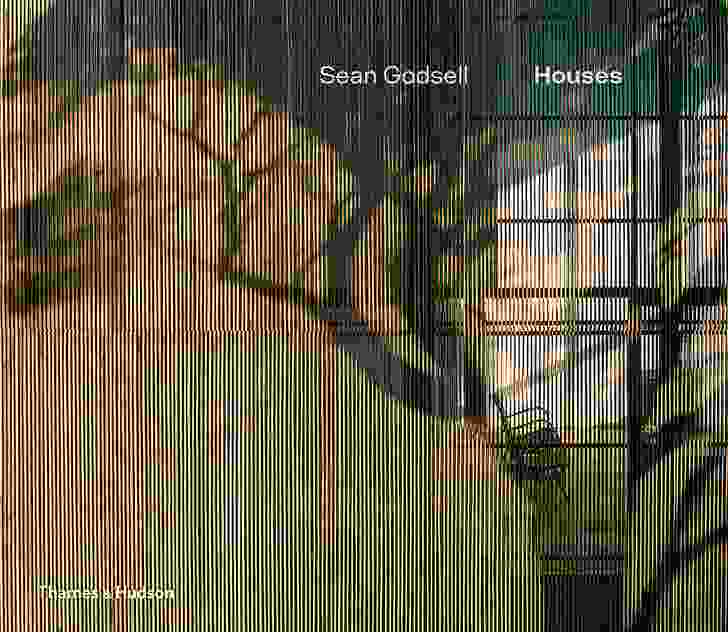 Sean Godsell's work – and in particular his houses – can be confounding for those looking in from the outside. With their stubbornly rectilinear form and lack of recognizable apertures, at first glance, his designs might not appear as houses at all. As Philip Goad writes in his excellent introductory essay to this book, each of Godsell's houses is, more or less, "a veiled, single-room-thickness rod or block, stretched horizontally, extruded vertically, sometimes elevated or partially incised into the landscape." For more than twenty-five years, this essential form has been the starting point for Godsell's exploration of Australian residential architecture, its relationship to landscape and identity, and its place in the wider region. Sean Godsell: Houses offers a survey of this work, tracing the subtle evolutions and variations that have played out across spectacular rural and seaside landscapes, as well as, occasionally, in the suburbs. Godsell has also provided his own essay on his idea of "local" architecture. But it is the photographs and plans that best tell the story of his oeuvre – a story of remarkably consistent, constant work.
Atlas of Mid-Century Modern Houses
by Dominic Bradbury (Phaidon Press, 2019)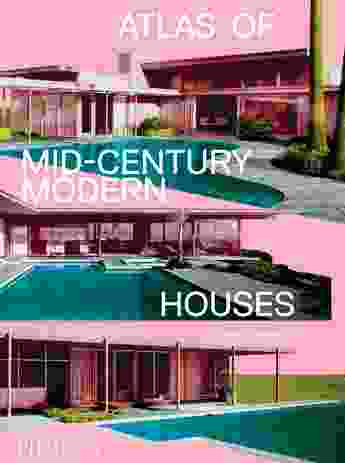 With more than 400 buildings from more than 290 architects across forty-plus countries, Atlas of Mid-Century Modern Houses is an impressive compendium. Perhaps the most comprehensive listing of houses in this style ever published, it is, like other books in Phaidon's atlas series – such as 2018's Atlas of Brutalist Architecture – well researched, eclectic and engagingly presented. In the editor's words, the book "showcases work by such icons as Marcel Breuer, Richard Neutra, Alvar Aalto, and Oscar Niemeyer alongside extraordinary but virtually unknown houses in Australia, Africa, and Asia." Eighteen Australian houses are featured, including projects by the big names – Robin Boyd, Roy Grounds, Harry Seidler, Peter McIntyre et al. – but also by lesser known architects, such as Stan Symonds. Projects are organized geographically, and useful information is provided about the status of the houses today – are they in use? Heritage listed? Scheduled for demolition? The atlas reveals the regional and temporal particularities and variations in mid-century modern architecture, as well as the common themes that continue to influence how we live today.
Source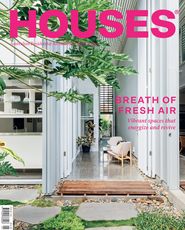 Issue
Houses, February 2020
Related topics