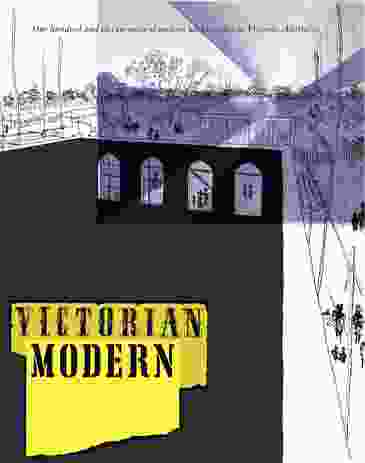 Robin Boyd's first book, Victorian Modern, has been republished and is now available.
Victorian Modern: 111 years of modern architecture in Victoria was first published in 1947. Boyd was in discussions with publishers to arrange a new edition of the book before his death in 1971, but due to this untimely event the edition did not proceed. The book has therefore been out of print for sixty years.
2011 is the fortieth anniversary of Boyd's death and to acknowledge this, and his significant contribution to architecture and design culture and the intellectual life of the state of Victoria, the Robin Boyd Foundation is publishing a commemorative edition of Victorian Modern as a facsimile of the original.
In a manner that characterized Boyd's future writings and lectures, Victorian Modern first reviews the history and development of architectural design in Victoria before proposing an approach for the future – in this case "The Victorian Type," a well-designed and affordable modern home. Victorian Modern was the first book to identify and document the importance of architects such as Harold Desbrowe-Annear, Robert Haddon and Walter Burley Griffin. In their innovative designs that responded to materiality, landscape, place and the Australian lifestyle, Boyd identified the qualities that he felt should be the basis for development of the next generation of houses to be designed for the 1950s – design qualities that still resonate and influence us today.
Victorian Modern was designed by Boyd using a number of different typefaces, and presented on a variety of paper stocks and illustrated with contemporary photographs together with Boyd's own sketches. It is rare to find a copy today.
Initially, one thousand copies will be printed. Further printings will be funded by sales of the first.
Copies can be ordered through the Robin Boyd Foundation or bought from Architext, Gleebooks, Readers Feast Bookstore and Readings.
Related topics