It's a familiar scene: a dining table, strewn with the accumulated debris of daily life, ever-changing yet inherently reflective of the people who gather around it. From the banal to the celebratory and even the decadent, the humble dining table sees it all – crayons splayed amongst stray breakfast crumbs, a faint wine stain, a laptop, kids' homework – the glorious tumult that is family life.
On one such table, in the inner-western Sydney suburb of Dulwich Hill, the refined and elegant work of Brcar Morony Architecture (BMA) is born. "Our work environment is pretty simple – we work and juggle family across our dining room table," says director Natalie Brcar, who also teaches at the University of Sydney. "We like that we can ultimately work anywhere on our laptops. It is busy, but flexible, and there is never a dull moment in between."
Partners in both work and life, Natalie Brcar and Michael Morony met during their studies at the University of Technology Sydney. They both graduated from the Bachelor of Architecture program with first-class honours in the mid-2000s and went on to forge successful careers in the distinct yet complementary spheres of residential and commercial architecture. While Natalie honed her craft at Tzannes and MCK Architects, Michael led the design of large retail and commercial developments as a project architect at Lippmann Partnership and Mirvac, and later as a senior associate at Buchan.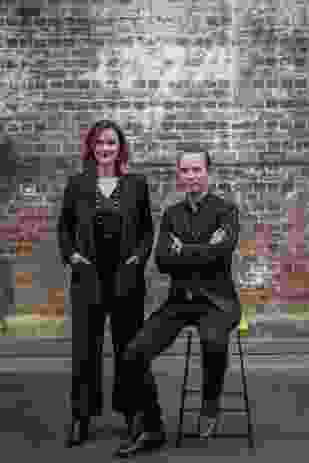 These different professional paths and experiences find coalescence in BMA, which formally came to be in 2015. Natalie describes going into practice with Michael as "a natural progression," propelled by the opportunity to take on "a really interesting apartment fitout" that they just couldn't turn down. Working at MCK Architects at the time and pregnant with the pair's second child, Natalie saw the invitation to transform the 1960s harbour-side apartment as "a massive leap" towards progressing her career while also cultivating the space required for parenthood. "Kirribilli Apartment was the job for us," she explains. "It meant I had the flexibility to run a practice and be a young parent at the same time."
But balancing work and family life wasn't the only impetus for Natalie and Michael to launch their own practice. The pair had collaborated on private commissions in the years prior to BMA's inception, to test and refine their shared design philosophies. Each director's background now informs the practice's strategy, which is grounded in the first principles of environmentally sustainable design, thoughtful responses to site and budget, and a nuanced understanding of the people who are to inhabit a space.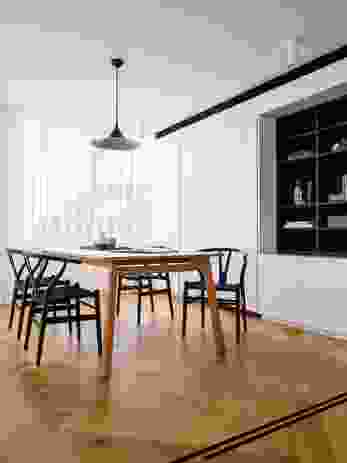 BMA's pragmatic design approach to Kirribilli Apartment opened up what had originally been a restrictive floor plan, creating malleable living spaces that could be converted to secondary sleeping quarters for when the owner had visiting guests. "Our client gave us full trust and allowed us to explore our design ideas, even at such a small scale," says Natalie, whose interest in furniture is evident in the home's sliding panels and generous, subtly integrated joinery. She recalls, as a child, watching her dad, a cabinetmaker by trade, during the course of his work. "I'm interested in that micro level of detail and I've been fortunate to have worked on projects that have allowed me to get into that level really quickly," she adds.
The recently completed Courtyard Apartment in Sydney's Rushcutters Bay embodies much of the practice's sensibilities – Natalie and Michael have an attentive approach to architecture that is underscored by an experimental spirit. "Courtyard Apartment really reflects who we are when it comes to materials," Natalie says. "There's warmth in the material palette, there's clever detailing of joinery, and it was a really good collaboration with the client, who allowed us to be the architect, to experiment and to execute the project in a really positive way."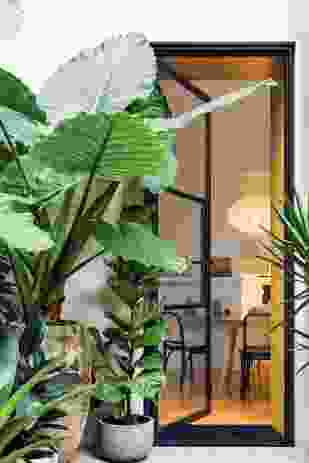 The brief was to reinvigorate a tired ground-floor apartment, to create a free-flowing and workable home for a young family of three. BMA achieved this through its creative reworking of the modest footprint and by removing external walls, enlarging internal openings and establishing a new private courtyard entry. With astute consideration for the mechanics of family life, the architects converted an existing, disused third bedroom into an airy dining space. An American oak study desk suspended in a former doorway is a nod to Natalie's skilful melding of architecture with furniture.
With a handful of projects currently on the table, Natalie and Michael aspire to grow their practice over time and to further test their design ideas through experimentation. "In the short term, I'm running the projects as best I can whilst raising a family," Natalie says. "I suppose perhaps this may sound like a common story for an architect who is also a parent, where career and family co-exist. The challenge is getting the balance right, and that's always a work in progress."
Source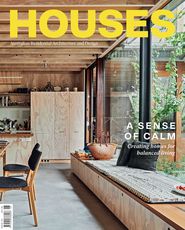 Issue
Houses, December 2019
Related topics