Breathe Architecture and developer Grocon have transformed a seldom-used carpark in Melbourne's CBD into eight luxury apartments.
Located at the corner of Little Lonsdale and Russell Streets in the centre of the city, the new QV Eight apartments occupy the former top-level carpark of the forty-four-storey QV1 Residential Tower, originally designed by John Wardle Architects and NH Architecture in 2005 when the former Queen Victoria Hospital site was redeveloped.

Grocon approached Breathe Architecture to adaptively re-use the forgotten space. The site is directly opposite the State Library of Victoria and looks out across the iconic dome of the La Trobe Reading Room to the north. While a number of ideas were discussed, including city art studios, the developer and the architect eventually settled on creating apartments, because of the commercial value of such a prime location. Breathe Architecture used the existing shear walls to divide the space into eight apartments (two two-bedroom apartments and six three-bedroom apartments) that each span across the site from north to south. An elevated walkway, which is landscaped and vegetated, provides access to each apartment at the southern end, while balconies at the northern end capture the sun and views to State Library dome.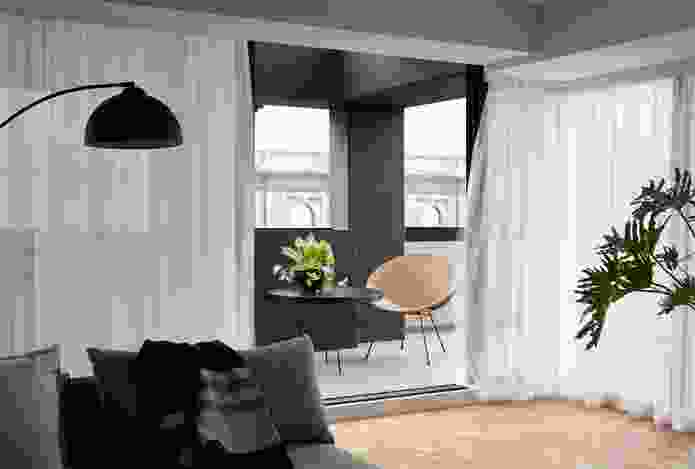 "The biggest challenge for us as architects were around dealing with significant services of the tower above and the constricted ceiling heights within the existing carpark structure," said McLeod.
Because each floor plate is different, each apartment is unique, but all of them have a northern aspect with access to solar orientation and cross ventilation from north to south. The heavy concrete of the existing structure provided an added benefit of thermal mass, which means the internal temperature range of each apartment stays constant throughout all seasons.