Many a commentator has waxed lyrical about Donovan Hill's work. It's not difficult. There's a temptation, when setting out to write about the practice, to conjure the projects visited, bit by bit, experience by experience, to walk through (in one's mind) the houses, landscapes, public spaces and major institutional and commercial buildings and, well … spurt out a bit of purple prose. Detailed craftsmanship, enigmatic volumes, ingenious manipulations of scale … woops, there I go … and it is such good publishing fodder. But here's the thing – it's simply not what they're about. Brian Donovan and Timothy Hill, the founding directors of the pluralistic practice, are the first to steer the conversation away from traditional architectural commentary stances or modes of critique. The achievements these forms seek to define are, according to the pair, simply the necessary tools of any half-decent architect, and nothing to write home about. More pressing concerns reign.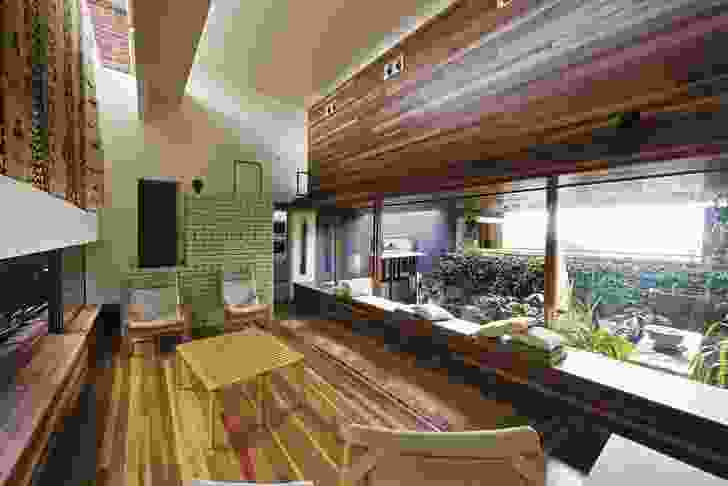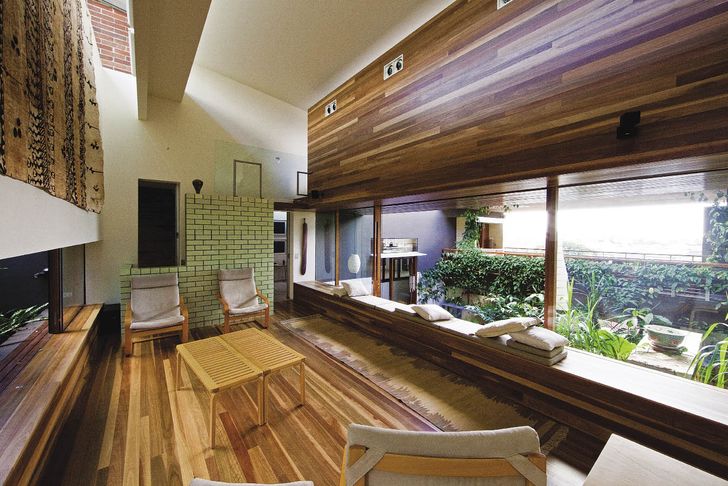 Donovan Hill is now eighteen years old and employs forty staff, including two other directors. Its roots are firmly planted in Brisbane, where it began life as a two-man show in a bedroom-cum-office in an old house in Kangaroo Point. It then migrated to the verandah of another old house in Kelvin Grove before shifting stumps again to Doggett Street, Fortitude Valley, in its decidedly pre-gentrified days. The trajectory from undergrad share-house motif to something slickly "professional" does not reach its apogee here. The current premises in Bowen Street, Spring Hill, is the former sewing room of long-time friends Lydia Pearson and Pam Easton of the eponymous fashion label. Saved from dereliction but more quirky than glamorous, it completes the schema in which each incarnation carefully shies away from the corporate office model.
The two-level workroom space in Bowen Street has no front door and, for that matter, no signage. Visitors with good homing skills will eventually discover the entry point at the back of an old, off-street car park encaged by chain wire. There is a fairytale choice between two stairs – left or right – but the mysteriously encased and circuitous structure on the right is the correct one and its reward is to arrive at a vine-encrusted private courtyard/outdoor room/reception/gathering zone. No receptionist is apparent. Instead, a large old shop bell sits on the shared dining table to alert anyone who cares to notice to your arrival. Usually, before or after the bellringing, someone – anyone (there's no sense of hierarchy) – has popped their head out of a window above to welcome you and say they'll be with you presently. It's a bit like arriving in a small, quiet piazza somewhere in an older world at siesta time to find yourself alone, hoping one of the shuttered windows above will eventually open. The choreography of the ritual is not unintentional.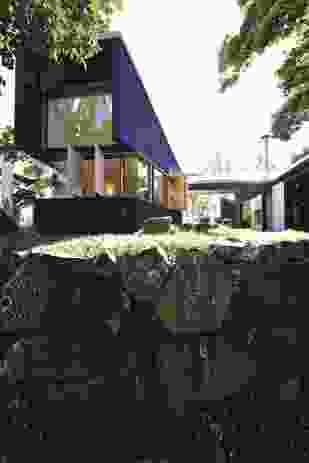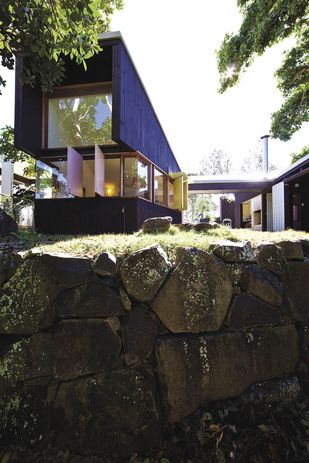 "The office is open-ended," says Brian. "We are increasingly interested in subtly making buildings appear not to be designed at all." Timothy agrees that "much of the experience of a place is in its sequence. Arriving in a room where you're not sure if you've arrived looks so slight a gesture on paper but has a huge impact in experience."
The recently completed Z House similarly dallies with expectations. Its perfect northern aspect and hilltop position with panoramic views presented a "syndrome of the architectural site," according to Timothy. Wrapping its rooms around an internal garden makes this contemplative and intensely private arena a "place of the imagination" rather than subservient to the more obvious grand view beyond, which receives serious editing in the arrangement. "It's a case of slow burn versus the amazing gaze," says Timothy. Serving up everything at once on a platter goes against the grain. More importantly, the plan allows for various types of inhabitants, well beyond the nuclear family. Z House could readily accommodate a number of groups and/or a business or office, just as D House (sometimes mistaken by passers-by for a cafe) allows for two independent tenants, and F2 House for two complete households. "It's a shame to over-tailor houses," says Brian. "They can serve many purposes over time. You can add to the character of a place so that it feels and functions like a village."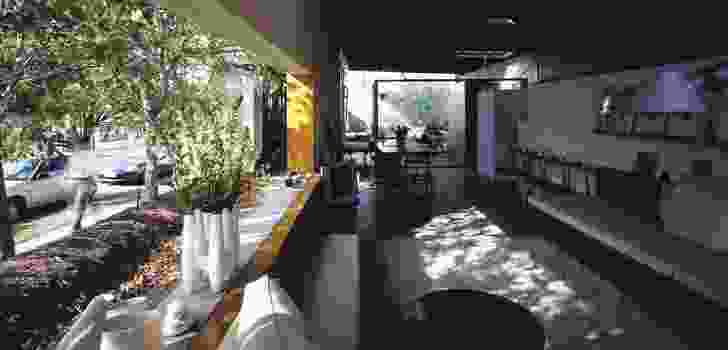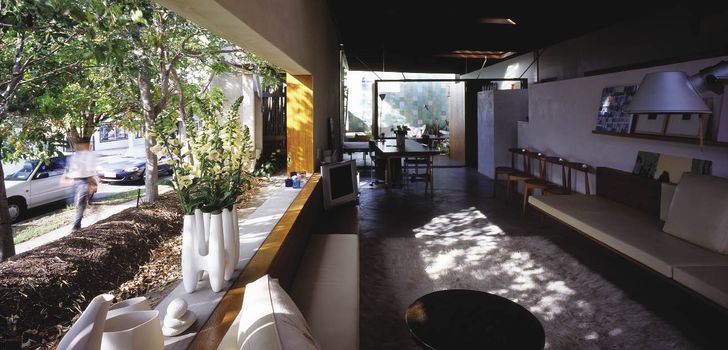 These principles, they say, don't rely on the "magnificent site," although they are currently working on such a commission for the first time. They outline a narrative in Australian architectural history of the "Great Australian Architectural Project," wherein a refined house might sit on "a perfect bluff in a kangaroo-nibbled landscape." The alternative is the "Boyd-ish house in the suburb without views." Currently they are enjoying working on several projects in Melbourne, whose strong sense of civitas, they say, makes it a place where people love to live.
"It is a joy to take commissions in Melbourne," says Timothy. "The city has a garden tradition, so clients there are enthusiastic about orchestrating the garden as a theme – as an occupiable, cultivated, enchanting space. It differs from the approach in Queensland, where the garden is lush and exuberant – and often something quite wild that we look over from above."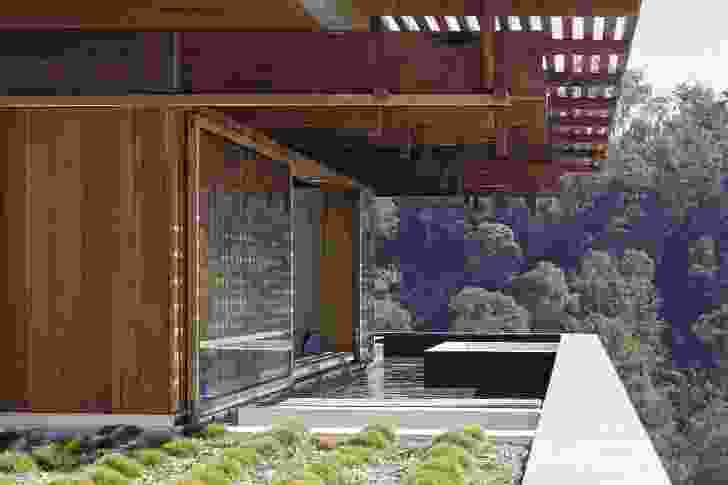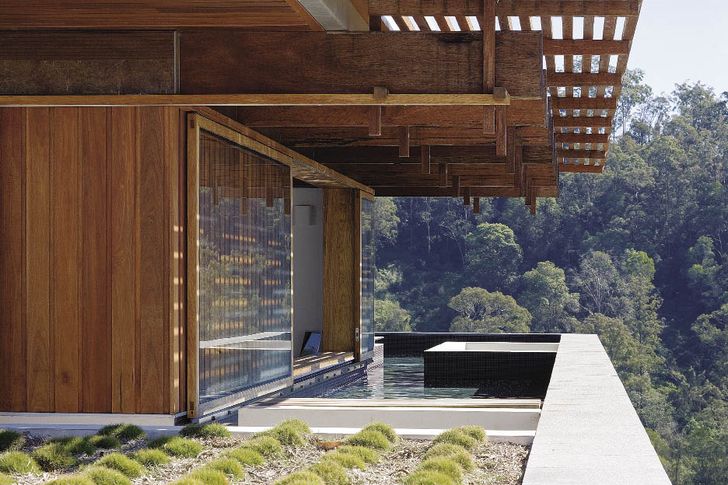 Donovan Hill's residential work has been somewhat stamped by their landmark C House, now more than a decade old. The intensely executed house has a defining gesture in its occupiable outdoor room, which has become a continuing motif and exploratory device in their work, encompassing public, residential and multiresidential projects. The finely wrought "big room" is wonderfully reinvented in the splendid Queensland Terrace of the State Library of Queensland. C House also introduced to the practice the in situ concrete construction system that allows for a much more direct response to the landscape than the "floating pavilions" of earlier work. B House is buried in the side of a hill, the chthonic concrete rampart/retaining wall establishing far more efficient protection against heat and cold than other much-vaunted and more commonly employed responses to the subtropical climate.
Collaboration with clients and the larger citizenry is a core value of the practice. Experimentation is a given, and participation in a broader discussion of societal change is ever-present. Small and large works are valued. Donovan Hill recently helped establish Small Australian Projects (SAP), a commercial outlet that supports and commissions bespoke furniture and lighting designs of theirs and fellow architects. Like so much of their work, SAP is an experiment that may, in time, lead elsewhere.
Source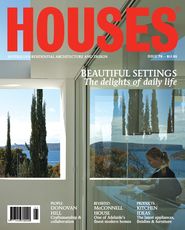 Issue
Houses, February 2011
Related topics