One of Australia's top awards for design, the Good Design of the Year Award, has gone to a set of ferry terminals in Brisbane by Aurecon and Cox Rayner Architects (now Cox Architecture).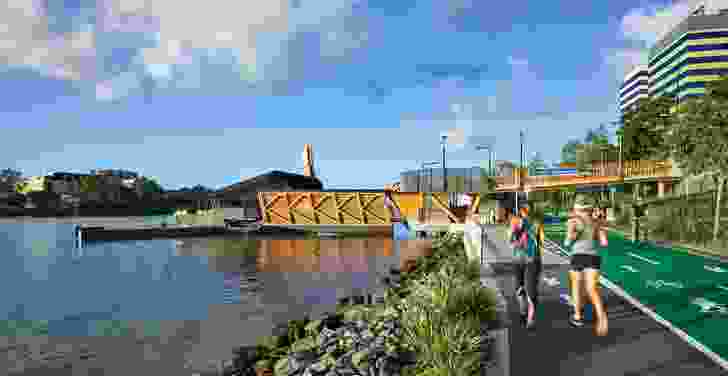 The structures are believed to be the first flood-resistant ferry terminals in the world, able to withstand one-in-a-500-year flood event and can accommodate the river's two-metre tidal range.
The design of the terminals includes a floating pontoon, secured by a single pier, and a detachable gangway. During a flood event, the gangway moves out of the way to avoid the build up of debris and the pontoon rises with the flood waters along the pier.
The judging panel said, "This is an excellent example of multi-disciplinary design collaboration that has resulted in a truly innovative and game-changing project. Every detail of this project has been meticulously designed and engineered with the end-user in mind. [It is] a truly ground-breaking design innovation that has the potential to be adapted and used all over the world."
The Queensland government held a design competition to replace the ferry terminals after they were damaged by severe flooding in 2011. The winning design consortium originally also included Derlot.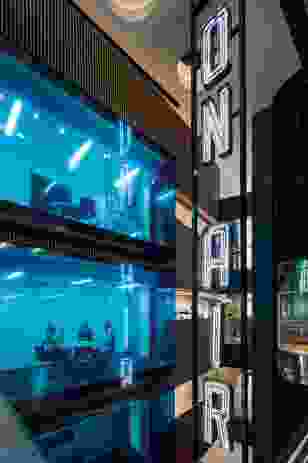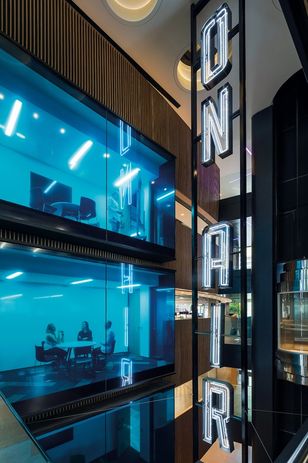 Eight ferry terminals have been along the Brisbane River. Lat27 collaborated on the surrounding landscape architecture and public realm of the terminals.
In a review for Landscape Architecture Australia, Suzanne Kyte noted that, "While the project was initially about simply replacing infrastructure, it also provided an opportunity to achieve greater flood resilience, improved accessibility, compliance with disability standards, increased network efficiency and an enhanced connection with the river."
The ferry terminals shared the award with a digital educational card game, produced by the New Zealand Ministry of Education, designed to improve literacy in school students in years 5 to 8.
Elswhere in the architectural design categories, Warren and Mahoney Architects received the Interior Design award for its refurbishment of the Auckland headquarters of Television New Zealand (TVNZ), which was recently awarded the Best of State (International) Award at the Australian Interior Design Awards.
WMK Architecture won the Commercial and Residential Architecture category with Sargood on Collaroy, a "resort-style" healthcare facility in Sydney for those recovering from spinal injuries and procedures.
The Urban Design and Public Spaces award was won by two projects. The first, Hassett Park, was designed by Jane Irwin Landscape Architecture with collaborators Hill Thalis Architecture and Urban Design and Cardno. The new public park is part of the Campbell 5 residential development of a site in central Canberra at the corner of Constitution Avenue and Anzac Parade. The park was also the recipient of the 202020 Vision Green Design Award, a new addition to the Good Design Awards that rewards excellence in sustainable design.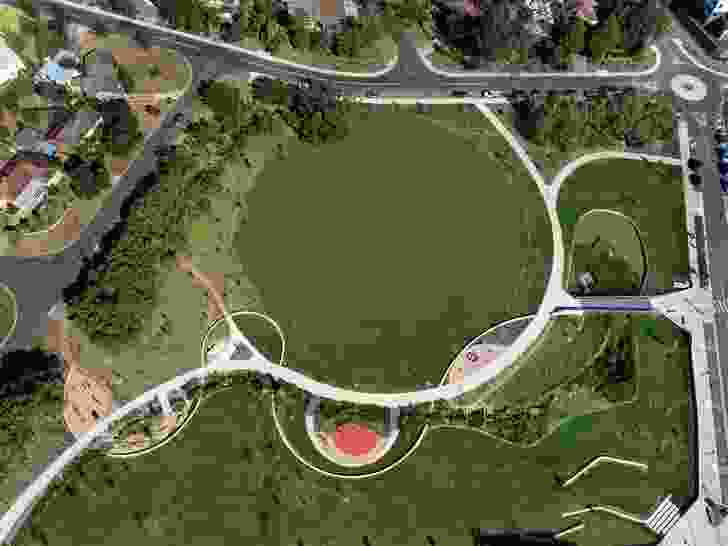 The award was jointly awarded to landscape architects Oxigen, with Renewal SA, City of Marion, Gray Hawk, Matt Jonsson, Electrolight, Guildhouse, KBR, WSP, Woods Bagot, Tridente Architects and Rider Levett Bucknall, for the planning of the renewal of the 61-hectare, formerly industrial area of Tonsley in Adelaide. Writing for Architecture Australia in September 2016, Lindy Atkin reviewed Woods Bagot and Tridente Architects' redevelopment of the Main Assembly Building of a former Chrysler/Mitsubishi factory and approvingly said, "designing inviting and engaging spaces for teaching and learning is a fundamental consideration in today's society and Tonsley provides fertile opportunities for a mix of smaller and larger businesses to test ideas and interact with a choice of learning institutions.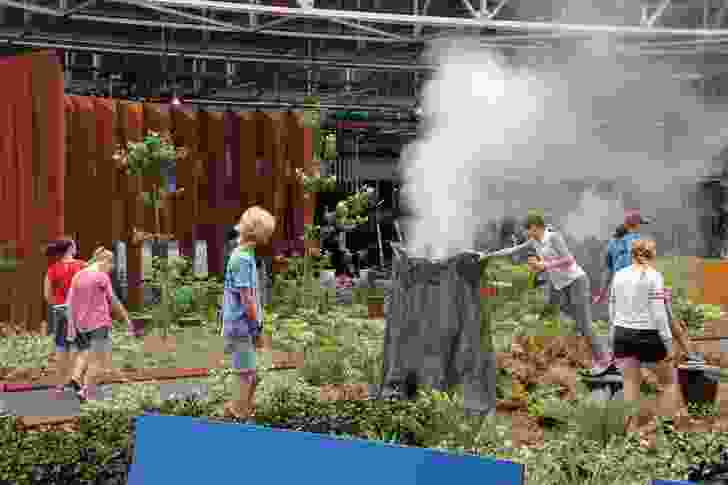 "It is worth watching how the precinct develops with a changing and expanding community over the next sixteen years of its planned growth."
The Australian Good Design Awards were established by the Industrial Design Council of Australia in 1958. Awards are given to architecture as well as consumer and industrial design projects.
A number of projects also won Good Design Awards in the Architectural Design category.
The full list below:
Commercial and Residential Architecture
Lighthouse for the Blind and Visually Impaired – Mark Cavagnero Associates
Urban Design and Public Spaces
City of Perth – City of Perth
The Calyx – PTW Architects
Windsor Plaza – Aspect Studios
Interior Design
Alquema – Loopcreative
Great Southern Rail Platinum Club – Woods Bagot
Products and materials
Trees

Araucaria cunninghamii (hoop pine), Delonix regia (poinciana), Grevillea robusta (silky oak), Lophostemon confertus (Queensland brush box), Melaleuca leucadendron (paperbark), Melaleuca quinquenervia (broad-leaved paperbark), Tristaniopsis laurina (water gum), Waterhousea floribunda (weeping lilly pilly).
Groundcovers and grasses

Crinum pedunculatum (swamp lily), Dianella brevipedunculata (blue flax-lily), Doryanthes palmeri (spear lily), Ficus pumila (creeping fig), Lomandra hystrix (green mat-rush), Lomandra longifolia (spiky-head mat-rush), Myoporum ellipticum (coastal myoporum), Myoporum parvifolium (creeping myoporum), Pennisetum alopecuroides (swamp foxtail), Proiphys cunninghamii (Brisbane lily).
Credits
Landscape architect

Lat27
Brisbane, Qld, Australia
Project Team

Nathalie Ward, Andrew Neighbour, Andrew Kramer, Glenn Hay, TJ Joseph, Bryce Foster, Matthew Nolan
Consultants

Access consultant Certis Group
Arborist Arbor Australis Consulting
Architect Cox Architecture
Certifier Certis Group
Engineer Aurecon
Heritage Conrad Gargett Riddel
Quantity surveyor Rider Levett Bucknall – Melbourne
Signage and wayfinding dotdash

Site Details

Location Brisbane, Qld, Australia
Site type Urban

Project Details

Status Built
Completion date 2016
Design, documentation 17 months
Construction 19 months
Category Landscape / urban
Type Public / civic, Transport

Related topics