Prominent Brisbane landscape architect and Wilson Architects director Elizabeth "Beth" Wilson, described as a "doyenne" of the profession, died at the age of 85 on 18 January.
A statement from Wilson Architects said she would be remembered for her "unrivalled botanical knowledge, a passionate interest in the restorative use of plants to create healthy buildings, and an unstoppable work ethic."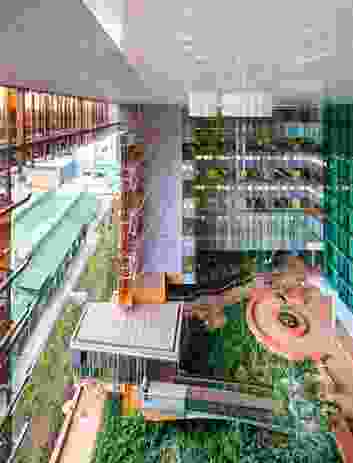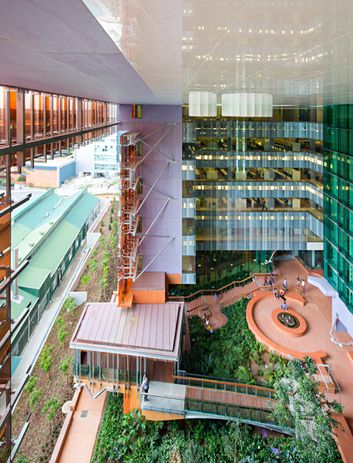 Across her career, Wilson became known as a pioneer for embedding landscapes into interior architecture in projects such as the Translational Research Institute (Woolloongabba) and EcoSciences Precinct (Dutton Park).
In 2015, she became the first landscape architect to be awarded an Honorary Fellowship by the Queensland chapter of the Australian Institute of Architects. Then-Queensland chapter president Richard Kirk said at the time the award was testament to Wilson's "groundbreaking contribution to Queensland's natural and built environment over the last fifty years."
Having previously completed a bachelor of science with a major in botany, Wilson graduated with a Diploma in Landscape Architecture in 1966 from the Queensland University of Technology. She was one of three women to begin the degree in its first year as part of the first cohort of students.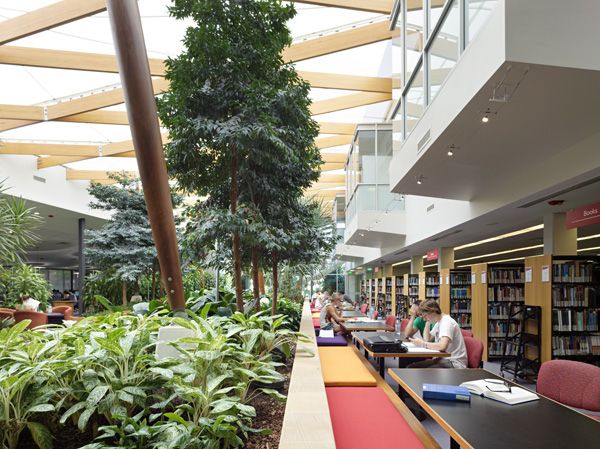 She founded the landscape architecture studio at Wilson Architects in 1970 and has since worked on many of Brisbane's landmarks, including the redevelopment of Brisbane City Botanic Gardens, Queen Street Mall, Suncorp Stadium, Eleanor Schonell Bridge and Cathedral Square, which won a Merit Award for Local Government – Townscape at the 1988 Australian Institute of Landscape Architects National Awards.
Wilson was also an educator, teaching architecture and landscape architecture students as a lecturer at QUT throughout the 1980s and 1990s.
And in October 2018 she published Brisbane Houses with Gardens: The Story of the People Who Built Them, a history of Brisbane domestic landscapes from pre-1823 to the present.
The book won the 2018 Queensland Literary Awards' People's Choice Queensland Book of the Year Award.
Other awards received for her projects included the 2007 Australian Institute of Landscape Architects (AILA) Queensland Merit Award for The University of Queensland Lakeside Walk, and in 2010, the Old Government House Conservation and Adaptation project by Conrad Gargett, for which Wilson contributed the design and implementation of the landscape received the Australian Institute of Architects' John Dalton Award for Building of the Year and a Regional Commendation at the Brisbane Regional Architecture Awards.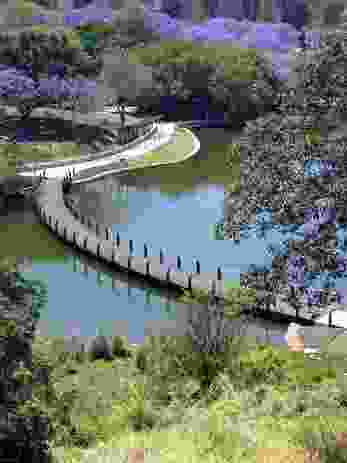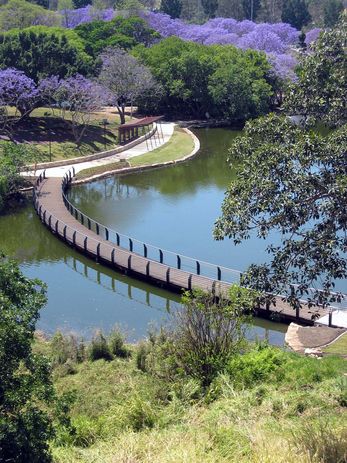 Wilson was pre-deceased by architect Blair Wilson, whom she married in 1958, and is survived by her children, Ross, a television producer, Hamilton, an architect who is now the managing director of the practice, Andrew, who works in the music industry, and Elizabeth, who was recently appointed Queensland Supreme Court Judge, as well as eight grandchildren.
A service was held on 24 January 2019 at the Holy Trinity Anglican Church in Fortitude Valley, where Beth married Blair 61 years ago.
Wilson Architects said in a statement "the church was filled with native plant foliage from her much-loved South Stradbroke Island, a botanical tribute to an inspirational woman who dedicated her professional life to people, plants and their place in architecture."
She will be remembered as "a beloved mother of four, grandmother of eight, colleague, teacher, role model and friend of many."
Related topics