My chosen places in the great Brisbane Open House programme represent to me original and various responses to Brisbane – what she is and what she can be. As an architect, I am conscious that when we create the built environment we create the infrastructure of the lives we share. That is a big responsibility in our place. Brisbane is my town, I care about her, and these chosen places have personal meaning to me as part of my own history here.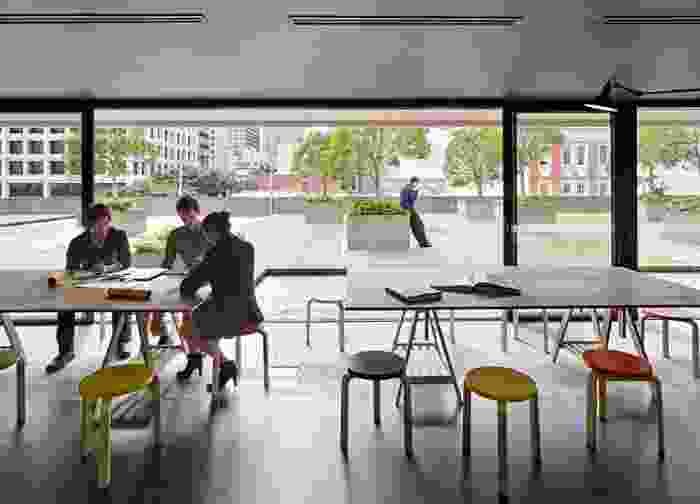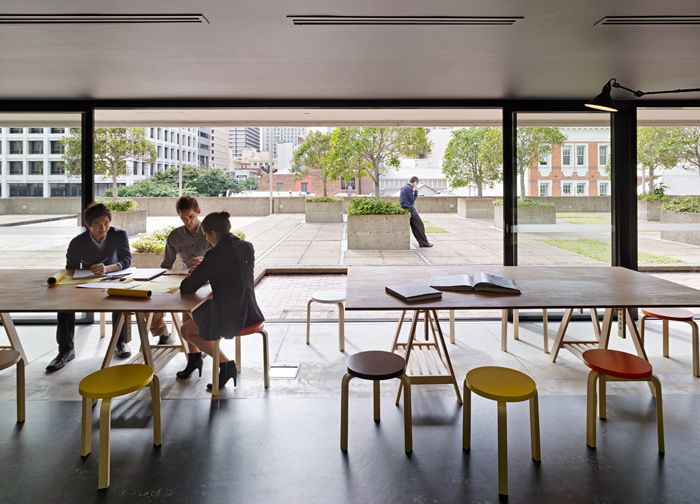 Architectus Garden Studio
One of my favourite places in Brisbane is now our "Creative Garden" workplace at Architectus. It is a privilege to work right in the centre of the city in a productive garden – productive in many ways, as it not only nurtures and produces edibles and flowers but also, we believe, ideas. With minimal and natural means and taking advantage of our benign climate, a wonderful environment has been created. We think this demonstrates the way we think about architecture and place, and a responsive and responsible way to build our subtropical city; where the density of vegetation and access to natural light and air complements the density of the built environment.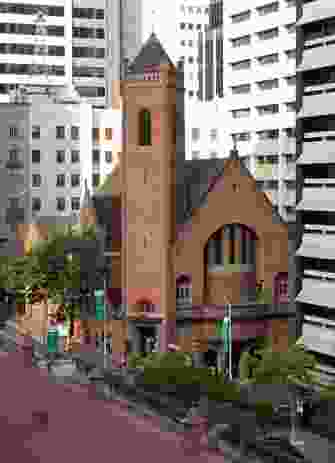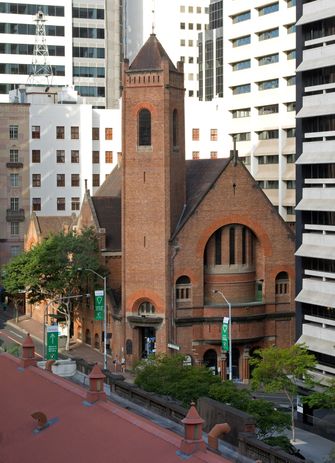 St Andrew's Uniting Church
St Andrew's Uniting Church, designed by George D Payne, is a sentimental favourite for me as it is where I was married many decades ago – in fact, decades before its 1999 refurbishment. We chose it for our wedding not because of any religious affiliation, but for the architectural qualities of the building. The honest simplicity of the forms, the warmth, peace and dignity of the spaces, and the austere yet powerful adornments, all designed with a clarity and unity of purpose, still move me today.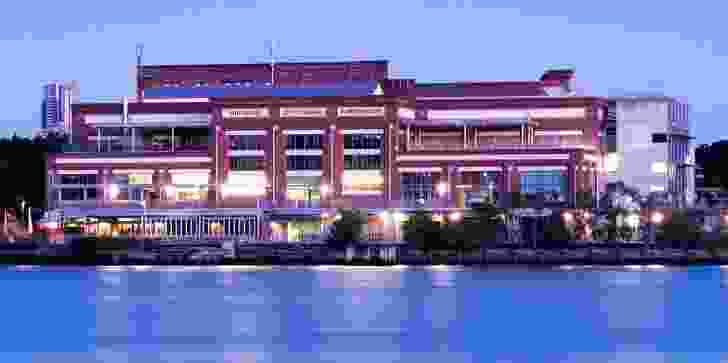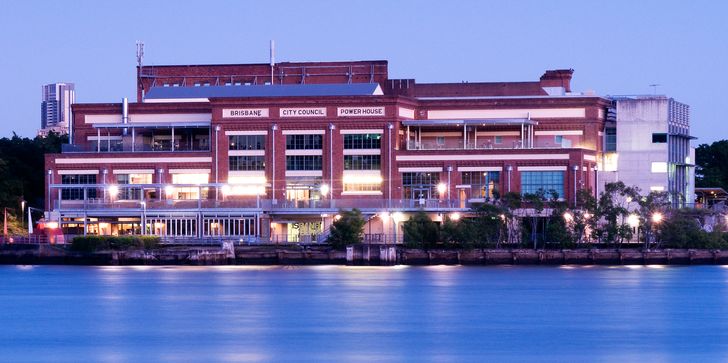 Brisbane Powerhouse
This is a fine example of the repurposing of significant urban industrial infrastructure for a cultured city. It needs no introduction to Brisbanites, as it is now truly one of the major cultural hubs of the city at the alternative end of the spectrum. The architecture suits this purpose, retaining the rawness of the original structure in its "found" state, including graffiti, after years of dereliction. The design celebrates Brisbane culture and character past and present in the best way, as a used, loved and active place.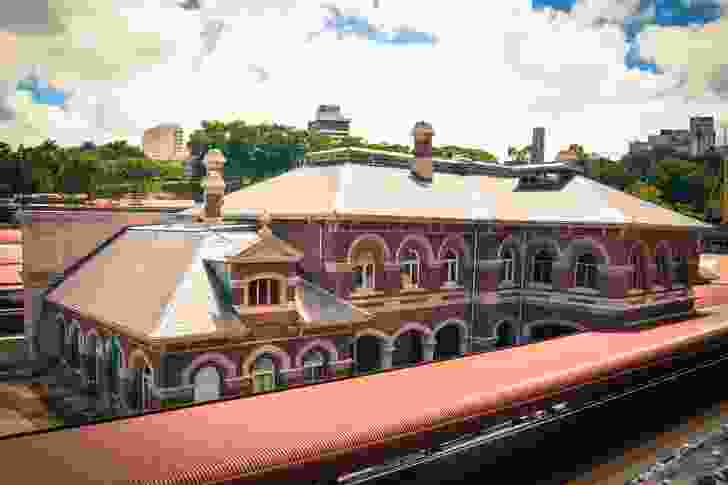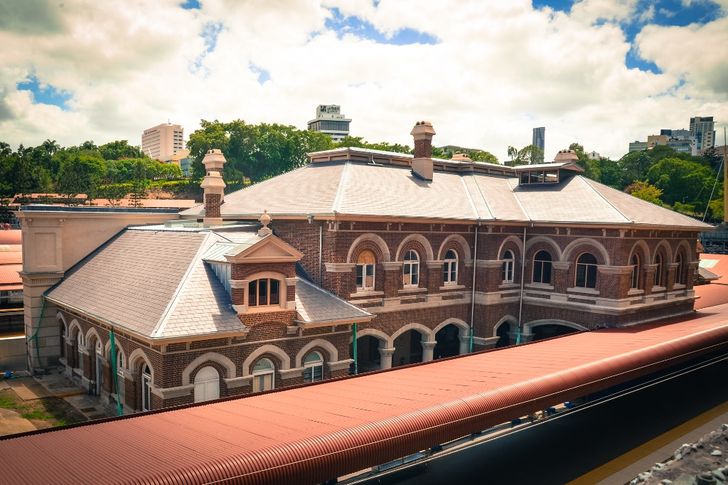 Roma Street Station Heritage Building
This important heritage place had suffered depredations over many years, but the first stage of its salvation, the stabilisation of the structure, has been recently completed. This elegant building was the first station building in Brisbane, designed by Francis Drummond Greville (FDG) Stanley and built in 1875 by John Petrie, two of the earliest creators of the built form of Brisbane. So the past of this elegant structure is important, but it is its possible future that fascinates. Embedded as it is within the operations of Roma Street Station, what can we envisage as its future use? It's definitely worth a visit to ponder that question.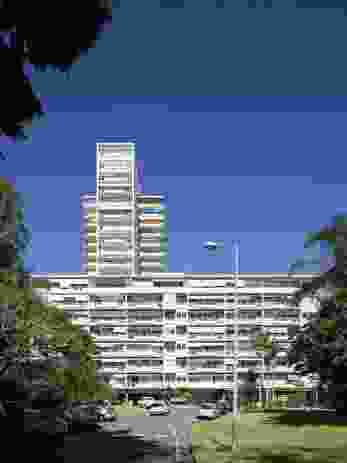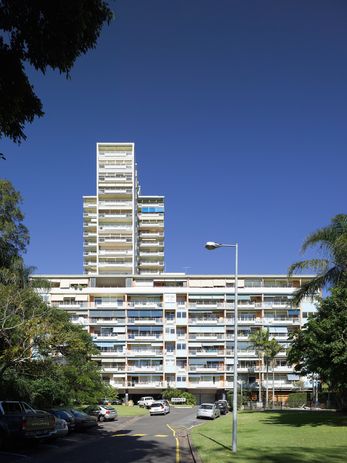 Torbreck
Although Torbreck was dismissed by some early critics with comments like "the best thing about living in Torbreck is you don't have to look at it," it is truly a favourite loved by most architects and designers, and certainly by those who live there. This is not merely superficial love of the style of a wonderful mid-century modern period piece; it is true respect of transformational design innovation. Torbreck was groundbreaking for Brisbane, a design that heralded an optimism about the future and a new and sophisticated way of living based on international standards, and yet deeply of this place. Many of the design lessons from Torbreck – great natural climatic design, direct architectural expression of purpose, economy of means – have sadly been forgotten by subsequent generations of designers and replaced too often with empty stylism.
Brisbane Open House 2015 will run the weekend of 10-11 October. See http://brisbaneopenhouse.com.au/ for more information.
Related topics