Brisbane Open House 2016: Bruce Wolfe's top five
The record number of contributors to Brisbane Open House this year is a credit to the organizers and a strong statement from the local population that architecture is of significant interest. Of course, this extraordinary number of buildings makes it even more difficult to have a top five.
There is certainly no shortage of exciting places to visit, from the newest commercial highrises, apartment buildings and residential additions to churches and other historic structures. There is a good mixture of buildings from different eras and a variety of public and commercial buildings, which reveals to me that there is an excellent breadth of interest from the public. Personally, I have quite a few on my list to visit: here are my top five.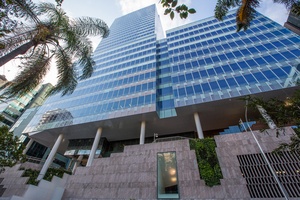 480 Queen Street (BVN, 2016)
This is the newest commercial highrise in Brisbane's CBD. The way the building works with our subtropical climate and provides public amenity is a good model for Brisbane. As an example of architecture for climate, it may well join some of the very early highrises like the Suncorp Plaza in demonstrating respect for orientation and sun control.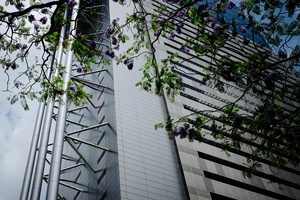 This library has a lot to offer when we consider how, over the past ten years, technology has substantially replaced the idea of a book repository. It's interesting to catch the life of the popular Wednesday farmer's markets then head into such a tranquil space for a quite read – yes, they still have books and magazines!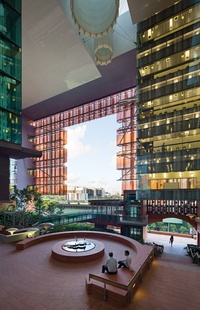 Translational Research Institute (TRI) at the Princess Alexandra Hospital (Wilson Architects and Donovan Hill in association, 2012)
This building (which received Australian Institute of Architects National Awards for public architecture and interior architecture in 2013, as well as the F.D.G Stanley Award for Public Architecture and the G.H.M. Addison Award for Interior Architecture at the 2013 Queensland chapter awards) is great for seeing scientists at work and experiencing the significant facilities built for research in Brisbane during the last decade. Queensland punches above its weight in bioscience and the facilities are as world-class as the research occurring within them. It's also great to spend some time outside the CBD.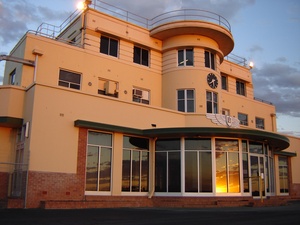 Archerfield Airport terminal building (architect unknown, 1941)
I've included this one because we all love an Art Deco building and this one is steeped in unique history. Archerfield Airport was the departure point for Qantas's first scheduled flight from Australia to England and is home to one of the world's oldest flying schools still in operation.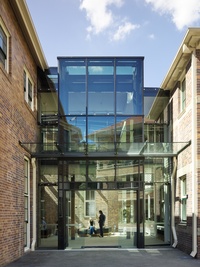 Whitty Building (Hall and Dods, 1911; refurbishment by Conrad Gargett, 2015)
A top 5 wouldn't be complete without a project that links both old and new, and this one is featured on the cover of the 2016 Brisbane Open House program. The original building, designed by one of Brisbane's most revered early architects, Robin Dods, has been innovatively reimagined and extended by Conrad Gargett to repurpose the building as a tertiary clinical teaching facility. The project delicately and respectfully returns life to the original building and cleverly inserts a new glazed box to act as a connector of old and new.
Brisbane Open House 2016 takes place on 8–9 October. Visit brisbaneopenhouse.com.au for more information.