The 2018 Brisbane Open House program has grown to include more than 100 buildings across Brisbane, which will be open to the public on 13 and 14 October.
The new buildings added to the program this year come from a wide variety of typologies and uses – from significant heritage buildings to freshly minted examples of contemporary, cutting-edge architecture.
To help you navigate the event, ArchitectureAU has compiled an itinerary of noteworthy buildings:
Residential
Reflecting the strength and particularity of residential architecture in Queensland, a significant portion of the 2018 program is composed of houses and apartments.
Among the projects on the list is the unassuming Auchenflower House by Vokes and Peters, which was named the Australian House of the Year in the 2017 Houses Awards.
A reworking of an interwar Queenslander, the Houses Awards jury said the project "offers an inventive model for working with traditional housing on suburban blocks and provides an intelligent and poetic paradigm for current practice."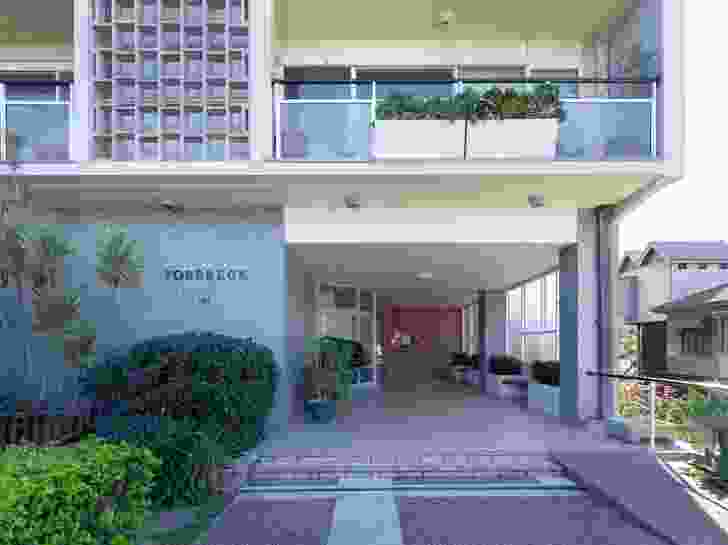 Elsewhere, the Torbreck apartment building by Aubrey H. Job and R. P. Froud was groundbreaking for Brisbane, with a "design that heralded an optimism about the future and a new and sophisticated way of living based on international standards, and yet deeply of this place," said architect Elizabeth Watson-Brown, who nominated Torbreck as one of her top five buildings to see in the 2015 edition of Open House Brisbane. "Many of the design lessons from Torbreck – great natural climatic design, direct architectural expression of purpose, economy of means – have sadly been forgotten by subsequent generations of designers and replaced too often with empty stylism."
Other residential projects worth a gander include the Tiny House model by the Tiny House Company which will be located next to the Open House kiosk in King George Square, Terrarium House by John Ellway, Red Hill House by Myers Ellyett, Sweeney House by Geoffrey Prestorius, Spire Residences by John Wardle Architects and Brisbane Common Ground, Queensland's first supportive housing initiative, by Nettleton Tribe.
Most tours of private residences need to be booked in advance and tickets are available in limited numbers – reserve places on the Brisbane Open House website.
Public
Brisbane's public spaces and institutions are also showcased in the program, with many buildings usually inaccessible to a curious member of the public open for a look.
Among these is the Centenary Pool complex by Australian Institute of Architects 2005 Gold Medallist James Birrell, who enlivened Brisbane with his public architecture.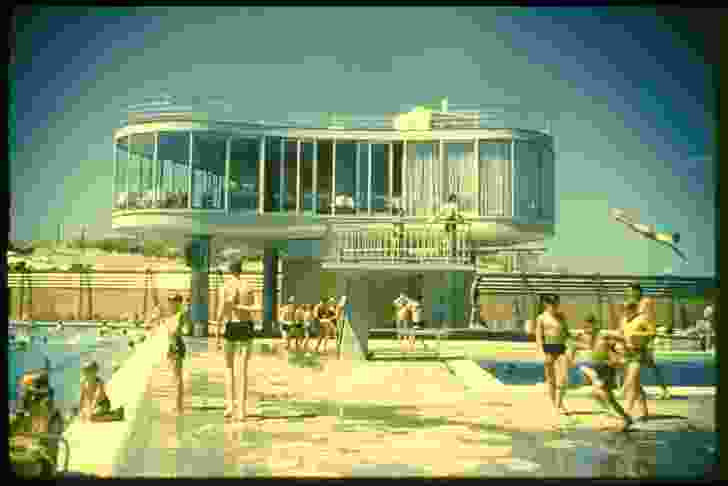 Designed in 1959 for the local council to mark the Brisbane and Queensland centenary, the building was among Birrell's "favourites" from his time as an architect for the Brisbane City Council.
Also open for Open House Brisbane are a chain of significant public buildings clustered in the South Bank precinct, including the Queensland Performing Arts Centre by Robin Gibson and Partners and refurbished by Cox Rayner, the State Library of Queensland by Robin Gibson and Partners with refurbishment by Peddle Thorp Architects and Donovan Hill, the Queensland Art Gallery, also by Robin Gibson and Partners and the ABC's Brisbane HQ, by Richard Kirk Architect.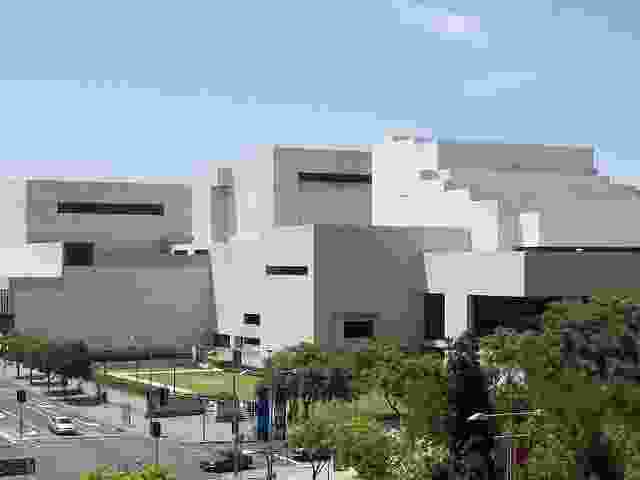 Other public buildings deserving of attention over the weekend include the modernist St Andrew's Lutheran church by Barry Walduck, the Ecosciences Precinct by Hassell, the Translational Research Institute by Wilson Architects and Donovan Hill in association and Mount Alverina College by M3 Architecture.
Architecture studios
A mainstay of Open House programs across the country, architecture studios are often dioramas of a practice's broader work, and in Brisbane this is no different. In 2018, the studios opening their doors are Arkhefield, Bureau Proberts, BVN, Cox Architecture, Ellivo Architects, Hames Sharley, Peddle Thorp, Wilson Architects, BSPN Architecture, Gray Puksand, Cottee Parker Studio, Marc and Co, Kirk and Myers Ellyett.