Brisbane Planetarium celebrates 40 turns around the sun
The William Job-designed Sir Thomas Brisbane Planetarium will celebrate its 40th anniversary with a series of public events in May.
Run by the Brisbane council, the planetarium has been a distinctive, gleaming white presence in the Brisbane Botanic Gardens Mt Coot-tha since its official opening on 24 May 1978.
It was designed by Brisbane-based, New South Wales-born architect William Job, who was named Queensland architect of the year in 2001. His other projects include the Hayman Island Resort and the Garden City, Pacific Fair and Carindale shopping centres.
Home to the Cosmic Skydome, a 12.5-metre-diameter projection dome, the planetarium runs more than 1,300 regular shows for school groups and the public each year. An observatory offers visitors the chance to look to the stars, while a mini theatre plays informative space-related films.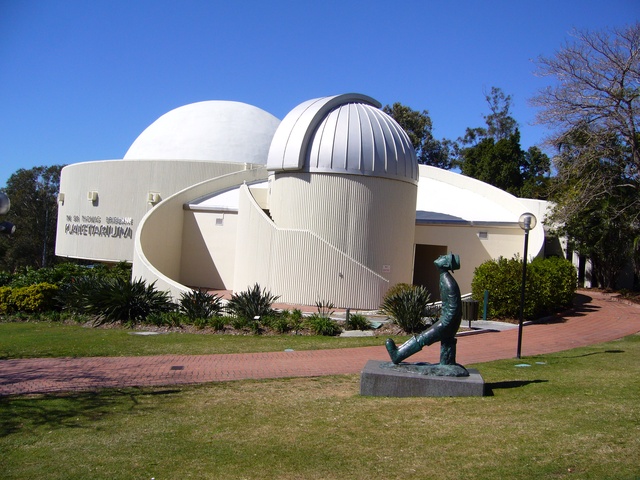 To celebrate the 40th anniversary the planetarium will, on Saturday 26 May, host a free public lecture on Astro-visualization by Dr Carter Emmart of the American Museum of Natural History. Discounted tickets will also be available to shows in the Cosmic Skydome, and there will be a historical photographic display of the Planetarium's early days on display along with a new Aboriginal and Torres Strait Islander astronomy exhibition, Skylore.
The Sir Thomas Brisbane Planetarium was named for a Scottish astronomer who served as governor of the New South Wales from 1821 to 1825. Sir Thomas Brisbane established one of the southern hemisphere's first significant observatories in 1822 at Parramatta.
Australia is home to six major planetariums including two in Melbourne, one in Brisbane, one in Perth and one in Sydney. The Adelaide Planetarium celebrated its 40th anniversary in 2012.
The proposed new Powerhouse Museum in Western Sydney will feature a30-metre-wide planetarium with ultra-high resolution 3D video and audio, which will become the largest in Australia.
To make a booking for a show at the Sir Thomas Brisbane Planetarium, head here.