What happens to design ideas when they migrate? This is one of the essential questions at the heart of Broached Commissions, a company committed to creating bespoke and limited edition design pieces that take their inspiration from events in Australian history. Our inaugural commission focuses on the Australian colonial period, which is when, ship by ship, Australia first plugged into global trade and the industrial revolution.
The Broached Colonial dialogues started formally at curator and art historian John McPhee's home in Sydney in October 2009. Surrounded by McPhee's eclectic Australian art collection, the four-hour meeting began with a seventy-minute lecture by him on the political and social conditions of the early colonial period. This was followed by a raft of questions from the core design team of Charles Wilson, Trent Jansen and Adam Goodrum. Strategy director of Broached Vincent Aiello and I felt these initial collaborative sessions hit the exact right note; they were highly structured, yet inclusive and in no way stuffy. Ideas flowed easily and no-one was frightened to ask questions.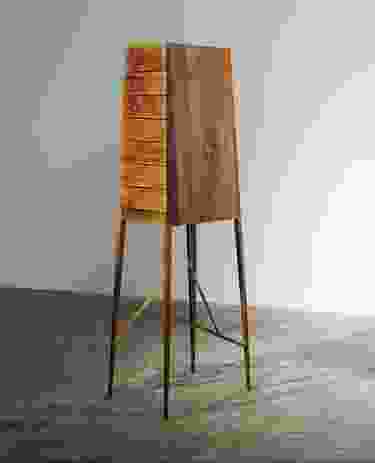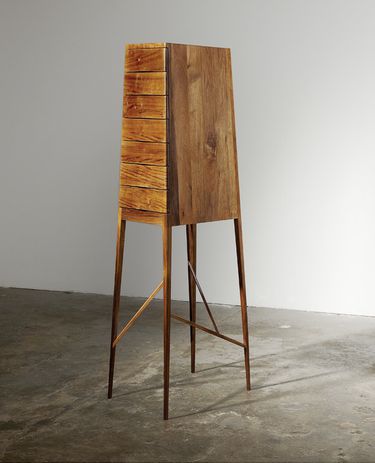 After the initial debriefing sessions, each designer went off on their own research trajectory. Jansen took a narrative approach and focused on the first marriage between a white free settler and an Indigenous woman to create a work that brought together the water vessels of the two cultures into one hybrid form. Goodrum followed his passion for mechanisms and found inspiration in late-eighteenth-century Britain – the birthplace of the Industrial Revolution – which produced a plethora of collapsible furniture pieces and strange hybrid forms. Wilson, a country boy by birth, started his design process with an instinctive response to the "make do" agricultural structures that were dotted around the landscape of his childhood. From this intuitive starting point, the tall boy typology was chosen and a range of other period influences were carefully infused into the design. Once the core design team had its process underway, we discussed who to invite as guest designers. We did not place any ceiling on who should be considered. We simply wanted to figure out who would rise to the challenge the best.
We decided to reach out to Chen Lu first. The Sydney-based designer flies under the radar of the popular design press but he is a "designer's designer," with a conceptual capability that combines beautifully with his attention to detail. The reductive, elemental nature of Max Lamb's work made him the logical choice for our design connection back to Britain. Luckily I had decided to visit Lamb in person to explain the purpose of the commission – he later said, "I would never have responded positively to an email-based engagement." However, in the end, the email exchange between Lamb and McPhee proved to be the most expansive research dialogue of the whole commissions.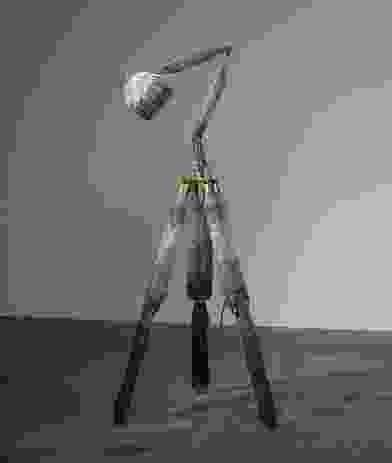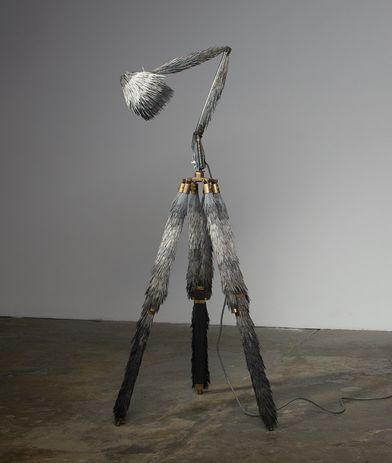 Lucy McRae and I have been in a collaborative dialogue for a few years. Mainly because McRae's work is media-based, we hadn't considered collaborating on Broached Commissions. We knew that her adaptive reuse methodologies were perfectly aligned with the primitive technological conditions of life during the early years of the colony – it was just a matter of finding a product typology that best enabled the switch from pieces designed to be worn by a model and filmed, to a more straightforward product. McRae found the answer to this in the form of a highly mobile lamp, Prickly light, capable of moving in a partially humanoid fashion.
The conditions of the colonial period still resonate with the thinking of many contemporary design practices, whether they are conscious of it or not. "Making do" with a limited industrial sector, looking back to Europe for guidance on what is fashionable and not fully embracing indigenous materials are all habits that stem from the first years of settlement. The Broached Colonial Commissions have pushed through what is commonly understood to be Australian colonial furniture, creating a series of works that reflect upon the wildness, brutality and resourcefulness of those initial decades of Australia's history.
Source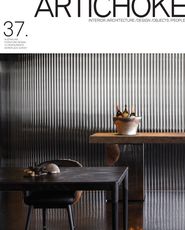 Issue
Artichoke, December 2011
Related topics