What happens to design when it migrates? This is the question posed by Australian design studio Broached Commissions which opened its latest exhibition, Broached Retreat, at the Ullens Centre for Contemporary Art (UCCA) in Beijing recently, shifting the location of their social, political and cultural explorations off shore.
While the studio's designers use historic narratives as their starting point for projects, the question of design migration is both important and uncomfortably contemporary. It raises issues of nationalism, multiculturalism and asylum and immigration politicking. When placed into a Chinese context, this becomes even more intriguing…
Australian design in China
China's thirst for all things global after its opening up in the late 1970s to foreign investment and entrepreneurs allowed for the sudden mobility of bodies and ideas across its previously iron-clad boundaries. Australian artists and art students were among the first to take advantage of this.
Australians have been adept at developing personal connections. In the art world key individuals such as Brian Wallace who founded Redgate Gallery in Beijing and Judith Neilson who owns White Rabbit in Sydney have promoted cross-fertilisation between the two countries. Similarly, Australian architecture firms such as Woods Bagot and Hassell have established offices in China.
Interest in product design has been slower to catch on, but with the growth of a sophisticated and internationally educated middle class this is starting to change. The proliferation of design and lifestyle magazines in China promote the value and branding of design to a wider audience. The search for an authentic or quintessential sense of being Chinese continues to be foregrounded – despite the tantalising onslaught of consumer branding from outside its borders.
When I spoke with Broached Commissions founding director Lou Weis, he described interior design as a formal manifestation of one's identity. In this way our choice of furniture, interior design or everyday objects become symbols of who we wish to be, as much as who we are. The challenge of interior design is in the creation of a unique set of symbols that connects individuals to their collective traditions and histories.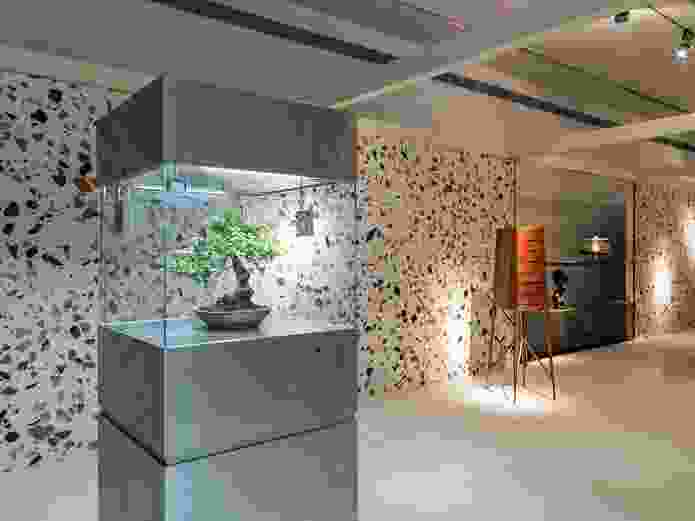 Broached Commissions
Broached Commissions is a strange beast in the Australian design landscape. Committed to the production of bespoke designer collections, they operate as both a commercial gallery and a research-led design practice. It is a rare design studio that engages historians as consultants – and such rigorous thinking outside of conventional design practice leads to some fascinating results. Led by Lou Weis and Vincent Aiello, the core members include some of the most talented designers currently working in Australia; Adam Goodrum, Charles Wilson and Trent Jansen. The studio's shift offshore with Broached Retreat is important because it challenges their conceptual frameworks to be relevant beyond Australia.
Alongside core members, curator Lou Weis invited an international array of designers that included Keiji Ashizawa (Tokyo), Azuma Makoto (Tokyo), Susan Dimasi (Melbourne), Max Lamb (London) and Naihan Li (Beijing).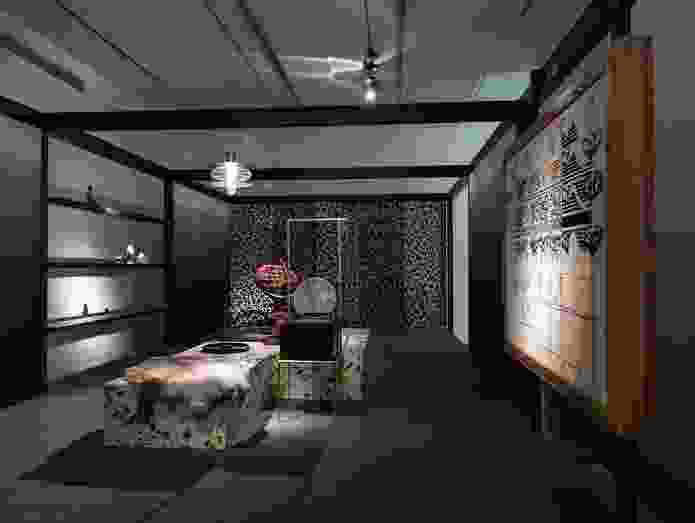 When people migrate they may not bring things with them, but they will carry particular ways of doing things, particular kinds of thinking, particular kinds of stories. What is so tantalising about this current exhibition is the way it shows how objects are transformed by cultural memory and social practices. The work is sited in a pavilion built within the gallery by Sydney designer Chen Lu, which creates two opposing interior typologies – the feminine boudoir and the masculine study. These gendered, personal retreats from the world heighten the uncanny nature of the objects themselves, creating a kind of Freudian dreamscape.
The objects are eloquent storytellers; take the elegant timber rocking chair that mimics the movement of an infant hung around a Chinese mother's back as she makes the long trek from Robe to the Victorian goldfields (Chinaman's File Rocking chair). Or the tea service whose formal, porcelain conventions give way to bull kelp and wallaby fur in memory of the marriage of George Briggs, a free settler to Tasmania, to Woretermoeteyenner of the Pairrebeenne people (Briggs Family Tea Service).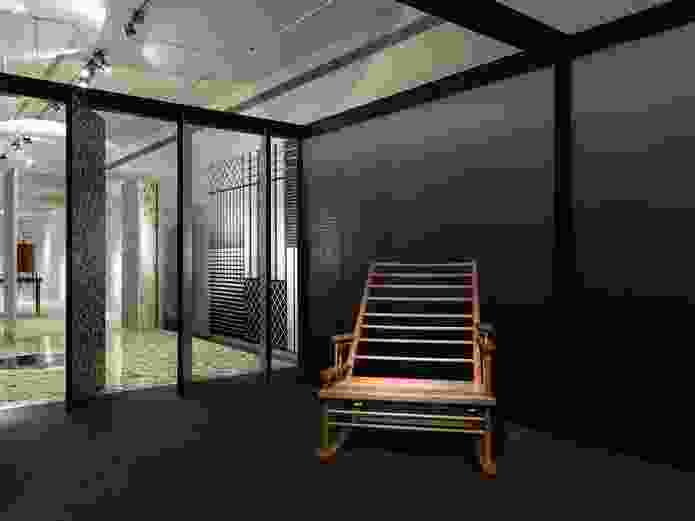 Contemporary China is grappling with the twofold desire of regional specificity and locating itself on the international stage. While this tussle is hardly unique in the world, it is one that Australia has been fighting for some time, distinguishing itself from its colonial "masters" or American "friends", and re-examining itself through its natural landscape, indigenous culture and its regional neighbours.
What Australia can offer to China is not an answer to these complex questions, but processes in which alternative, contemporary identities can be developed. Broached Retreat shows how design has the capacity to present tangible outcomes of these processes, where shared histories and creative crossovers can be experienced.
Broached Retreat is an Asialink Arts exhibition currently showing at Ullens Center for Contemporary Arts until 29 August 2014. Read more on the first two Broached exhibitions Broached Colonial (2011) and Broached East (2013).
This article was originally published on The Conversation.
Related topics