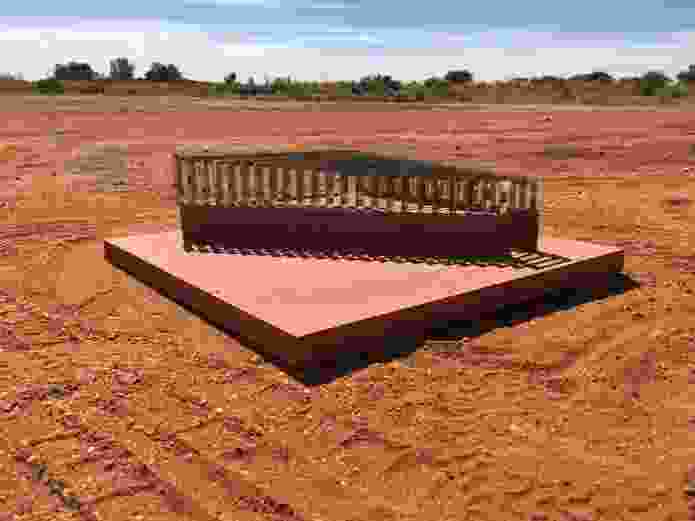 An architectural graduate has won a competition to design a viewing platform for the largest solar energy farm in the southern hemisphere. University of Queensland graduate Tim Bauer, who now works for Hassell, won $10,000 for his "Earth and Sky" design, which was selected over four other finalists.
"Both the earth and the sky are natural elements that can create energy," said Bauer. "A rammed earth base references Broken Hill's heritage as a rich mining community. On top of this platform, a mirrored steel facade reflects the sky and surrounding landscape, representing the transition to an enlightened future of solar energy."
"The contrast of the solar panels against the natural desert environment is built upon as [the] mirrors […] distort what is natural and what is man-made. "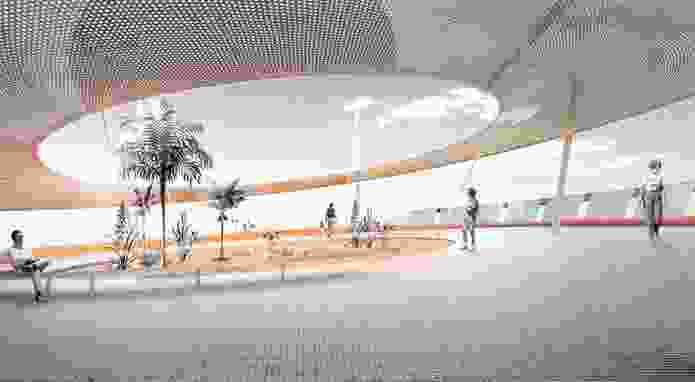 Construction of the viewing platform will begin soon. A exhibition of all of the entries to the competition is on show at the Broken Hill Art Exchange until 23 April.
The competition, organized by power company AGL and the Broken Hill Art Exchange and open to artists, architects designers and engineers, began accepting submissions in January, with four finalists invited to present their work to a jury in Broken Hill. The competition site overlooks the solar farm and desert, with the brief calling for a design that provided visitors with shade and an elevated view of the expansive, 1.4-square-kilometre facility.
OSK Architects director Ben Waters won a $1,000 people's choice award for his entry, which comprised an artificial mound of earth forming a ramp and a suspended silver ring that shades a viewing area. The platform was intended to offer an expansive panorama of the solar farm and the Australian desert, centred around a small garden planted with native desert palms and flowers.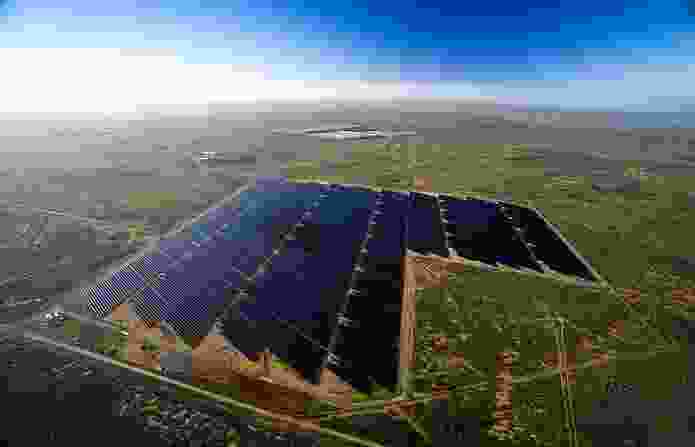 "Our proposal is a representation of an optimistic turn towards the future, celebrating new relationships between landscape and technology," said Waters.
The Broken Hill Solar Farm, constructed in 2015, is composed of more than 670,000 solar panels. Together with the nearby Nyngan Solar Plant, the Broken Hill facility is the largest solar power plant in the southern hemisphere.
Related topics