From gorgeous coffee table books on mid-century design in sunny California to hefty academic tomes, the team at Architecture Media has had a lot of quality books come across our desks this year.
So with the year in architecture coming to a close we thought we would select some of our favourites for your perusal during the long summer break. Among them are poignant tributes to at-risk buildings and architectural styles, explorations of the Australian suburban vernacular and even a book depicting some very cute canine residents of architect-designed homes. We hope you enjoy them as much as we did.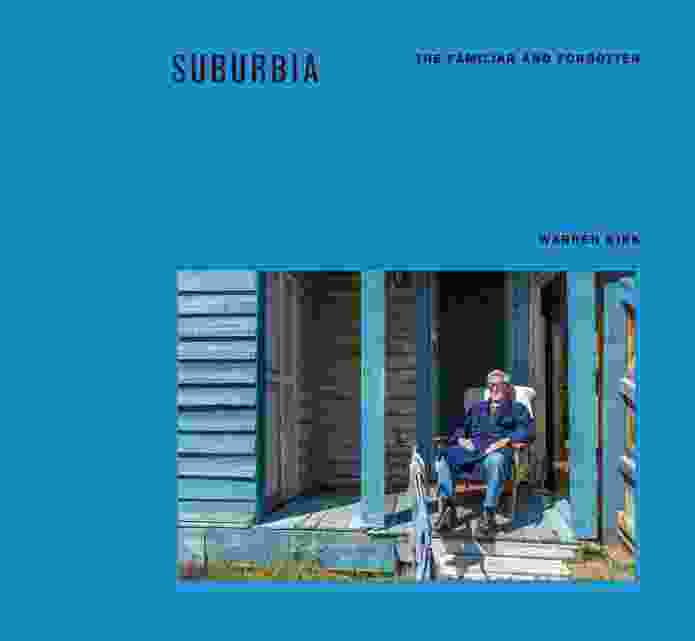 Suburbia: The Familiar and Forgotten
by Warren Kirk (Scribe, 2018)
Documentary photographer Warren Kirk, also known as the "Westographer," has for his second book looked beyond Melbourne's western suburbs to capture people and buildings across the city – from Pascoe Vale to Ormond. At once familiar and somehow other-worldly, the photos here are hard to place in time. The faded wallpaper, dusty workshops and vernacular architecture depicted could have disappeared thirty years ago, or may still live on today. And then there are the unflinching portraits of largely elderly people. From
the preacher surrounded by signs about Jesus and hell to the woman sitting alone at her kitchen table, these portraits tell a story of a suburban Melbourne that is rapidly fading in the face of rampant gentrification. Such a project could easily have descended into pastiche, but with obvious warmth and empathy, Kirk has achieved something else: an affectionate, and very real, portrait of the fading suburban condition. As actor and writer William McInnes writes in the introduction, the photos are "luminous and incandescent, like
a light bulb burning brightest just before the element goes."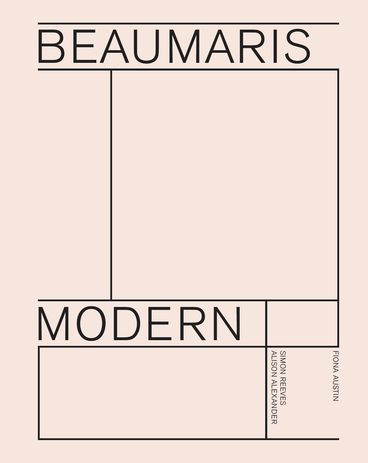 Beaumaris Modern
by Fiona Austin, Simon Reeves and Alison Alexander (Melbourne Books, 2018)
The rich mid-century modern heritage of Melbourne's bayside suburb of Beaumaris took some heavy blows in 2018. First, the local council dropped a comprehensive independent heritage survey, instead going for an opt-in system in which owners have to nominate their own houses for protection. Next, a significant 1962 Chancellor and Patrick-designed house was demolished. This book, then, which celebrates the mid-century houses of one of Australia's key modernist hotspots, could not be more timely. Thoroughly researched and featuring stunning photography, old and new, Beaumaris Modern lovingly presents some of the best examples of architecture that sprung out of those heady postwar years. It also offers insights from owners and fascinating biographical details about architects, from household names to the lesser known but no less important, including David Godsell, Robin Boyd, Ken Atkins and Eric Lyon. Together, the beauty of these houses and the testimony of those who live in them make a compelling argument for the preservation of Beaumaris' modernist heritage.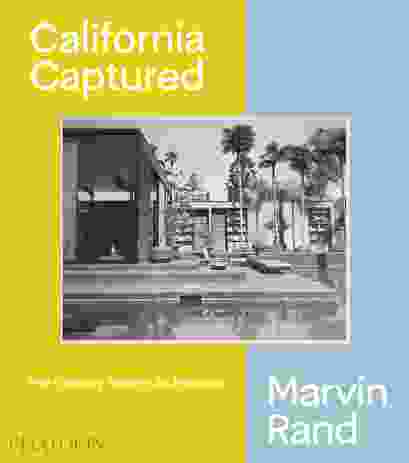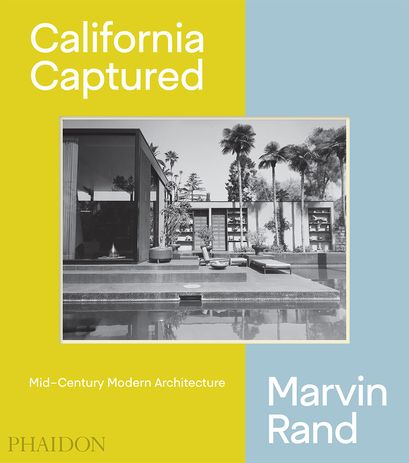 California Captured: Mid-Century Modern Architecture – Marvin Rand
By Emily Bills, Sam Lubell and Pierluigi Serraino (Phaidon, 2018)
In the middle of the twentieth century, Los Angeles was a place of untrammelled growth, optimism and, of course, good design. From those heady times until today, images of sun-drenched, innovative architecture have mythologized the Californian lifestyle and cemented LA's position at the centre of mid-century modernism. California Captured, in presenting the work of native Angeleno photographer Marvin Rand, seeks to expand on the visual understanding of this part of the city's architectural history. Marvin Rand, who passed away in 2009, worked as a photographer for more than five decades, capturing buildings by architects such as Welton Becket, Craig Ellwood, Edward Killingsworth and Ray and Charles Eames. A ubiquitous presence in design publications, the understated Rand, the authors note, is often ignored in discussions of Californian architectural photography. This biography and selection of stunning, largely black-and-white photographs offers a new perspective on LA's mid-century modernist architecture.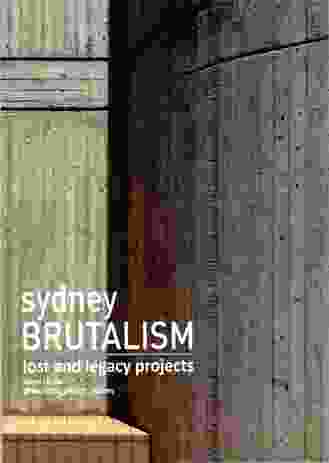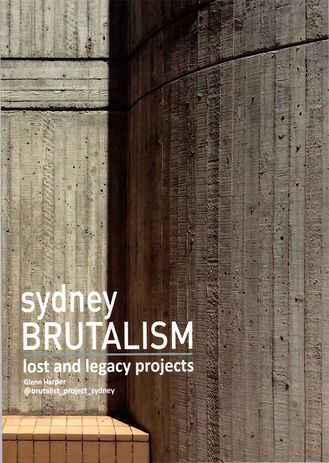 Sydney Brutalism: Lost and Legacy Projects
by Glenn Harper (self-published, 2018)
Much has been written in recent years about the precarious place that brutalist architecture occupies in the Zeitgeist and in the skylines of our cities. This small but poignant book by architect and heritage advocate Glenn Harper adds just a few words to the discussion, allowing the buildings to speak for themselves. Sydney Brutalism is a photographic essay comprising images taken in 2016 of Sydney's varied civic, residential and ecclesiastical brutalist architecture. It features buildings that have been demolished, such as the former Chassis Breaks International (c. 1975), as well as many buildings facing impending demolition, including Tao Gofers' Sirius building (1980). At least one building featured has been approved for demolition since the book's publication: the Bidura Children's Court and Remand Centre in Glebe (1983). Harper writes that the book seeks to address prejudices directed toward these culturally important buildings by presenting them as "evocative and tactile city abstractions worthy of our attention." The beautifully sparse images, presented next to notes on the buildings' potential destruction, make for a moving message that we can only hope will be heard.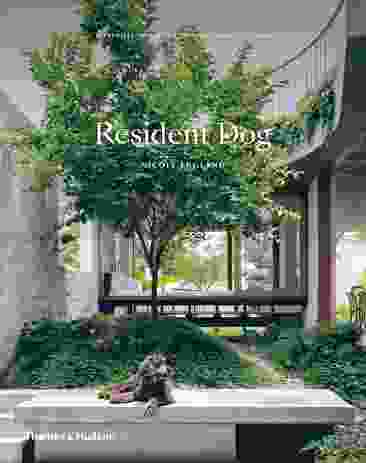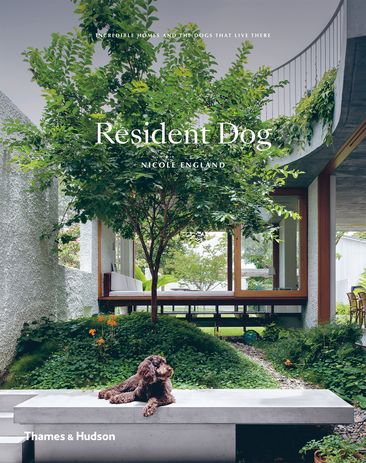 Resident Dog: Incredible Homes and the Dogs that Live There
by Nicole England (Thames and Hudson, 2018)
In an elegant house in Brisbane's Clayfield designed by Richards and Spence, two toy poodles gaze across a dramatic double-height void. It's an image that is at once cute and instructive; the dogs' personalities temper the seriousness of the architecture, while their stance tells you something about how the house is occupied, about how a clerestory cut away provides visual connection between floors. The same could be said of most of the images in this book of photography by Nicole England, which depicts the resident dogs of beautiful architect-designed houses across Australia. The dogs all put their own distinctive paw prints on how we view the houses. French bulldog Stewey tackles the "weird" stairs of an Austin Maynard-designed house in Melbourne with good-natured trepidation, while border collie Skipper's black-and-white coat complements the monochromatic palette of a Handelsmann and Khaw-designed house in Sydney. Featuring architecture across different types, years and locations, Resident Dog is a refreshing look at Australian residential architecture – with houses as distinctive as the dogs that live in them.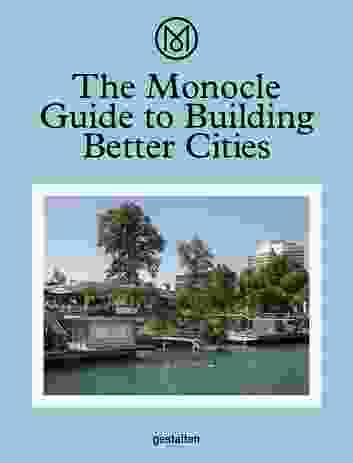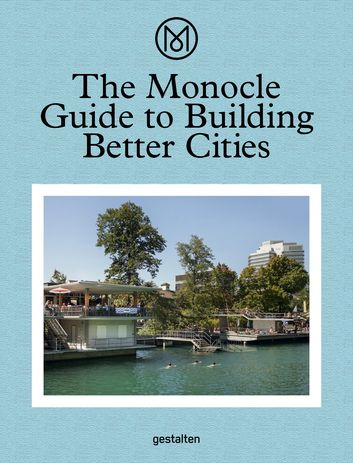 The Monocle Guide to Building Better Cities
(Gestalten, 2018)
Since its inception in 2007, British publisher Monocle has, through its annual Quality of Life ranking of cities, the radio show The Urbanist and myriad guidebooks, covered cities and urbanism in many guises. This book brings some of those stories into one place to offer
a far-reaching guide to building better cities. It begins with a manifesto, offering such advice
as "fight for diversity" and "channel your inner Jane Jacobs." Beyond this call to action and a number of short essays, the book is essentially a collection of ideas and projects that are shaping cities for the better around the world. Singapore's pioneering public housing policies are exalted, as are Zurich's embrace of lakes and rivers and Melbourne's transformation of its laneways. Instances of protest, or citizen action, are also explored, such as in Budapest, where a temporary closure of the city's Art Nouveau Liberty Bridge saw people reclaim it as a public plaza. Eschewing scholarly analysis and bureaucratic jargon, the book is an informative, accessible glossary of what's happening in the world's cities, one that aims to inspire all people to play a part in shaping their city.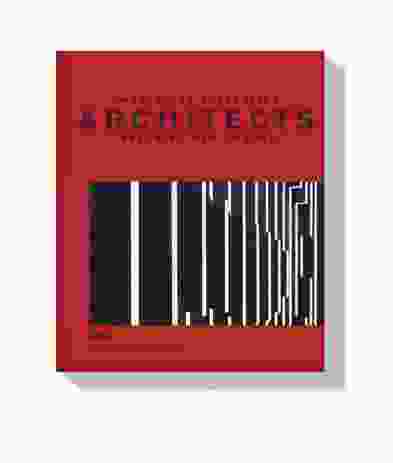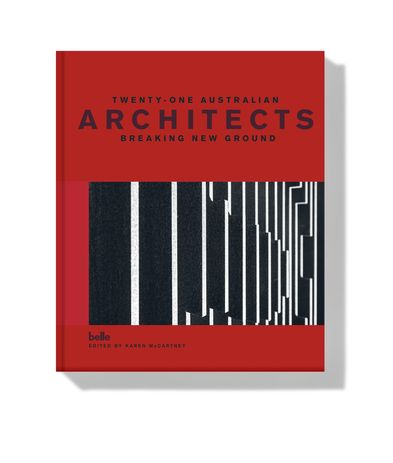 Twenty-one Australian Architects Breaking New Ground
Edited by Karen McCartney (Bauer Media Books, 2017)
In this who's who of Australia's architecture scene, the architects themselves are brought to the foreground, with portraits and interviews coming before photographs of their work.
From Clare Cousins Architects to Vokes and Peters, the twenty-one practices selected are distinguished by their ambition and innovation. Though the architects are given prominence, the strength of the work presented (mostly residential projects) still shines through.
Many of the houses featured were completed recently and have yet to be published widely. Standouts include Matt Gibson Architecture and Design's Mixed Use House, a bold experiment in multi-generational vertical living; Peter Stutchbury Architecture's Cabbage Tree House, a clever mediation of a steeply sloping site in Sydney's north; and Kennedy Nolan's Belmont House, an elegantly conceived family house. Though far from a definitive survey of the state of architecture in this country, Twenty-one Australian Architects does offer a snapshot of some of the more exciting practices working today.
These reviews were originally published in Architecture Media's Houses magazine.