Tim Gregory: Hi Oli.
Oliver Watts: Hi
Tim.
TG: So Oli, we have this notion with the review of architecture that it is quite practical; it describes an architecture that does very specific and rational things. But there is no such thing as an ideologically neutral space and the more you look at a space the more visible this becomes.
OW: Yes, all buildings are socially and culturally embedded, and we know that and accept that. But what we're going to talk about today are examples from Sydney … We are looking at buildings and what they signify about the society they are in.
TG: Buildings signify something about the period they are built in, but then over the life of a building it communicates different things, or has additions to it to update its symbolism.
OW: So what we thought to focus on was to look at utopian buildings, buildings that were saying something distinct, saying something hopeful, futuristic or energetic about the time they are in.
TG: Right, so lets start looking at the different buildings, or ideologies.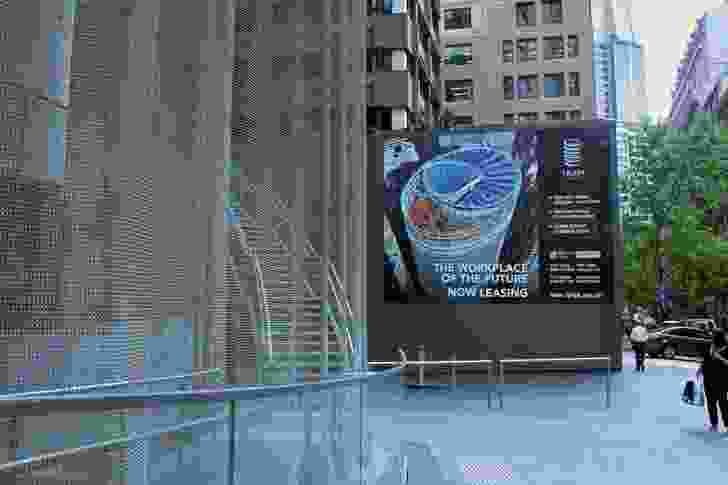 1 Bligh
TG: So Oli, we've stopped outside 1 Bligh, a prestigious address and a prestigious building.
OW: We thought to go to a new building, one that has just opened.
TG: The question we are going to ask here is: What ideology does this building talk to? … It is the new, iconic capitalist building in the big end of town. If you wanted to have an icon of what the Occupy movement is fighting against, this seems to be the slick monument to that.
OW: They're the 1 percent do you think? 1 Bligh for the 1 percent?
TG: Yeah, maybe, but looking more deeply at this there seems to have been some interesting shifts that have occurred in the building of capitalist structures that reflect the ideology of today.
OW: So what is the ideology of today? The ideology of today is capitalism …
TG: And the point is that there is no other ideology …
OW: So what you mean is there is no communism, there is no Cold War anymore … There is no obvious ideological battle.
TG: Yes that's right. We're living in what is often called a post-ideological world. There is no other structure. If something is going to solve the problem then it is going to be the economy, it's going to be capitalism, it's going to be the carbon tax, etc. And this building says this, and it says it in a very interesting way that is unique to now. Capitalism can absorb all other ideologies, particularly the ideologies of the moment …
OW: So you're saying, for example, it's a 6 Star environmentally rated building. So here's an ideology of ecological sustainability, but it's coopted or grafted on capitalism. So in a way we are saying that this building is a billboard for the big end of town. It's [also] saying if your company is in this building then you've made it.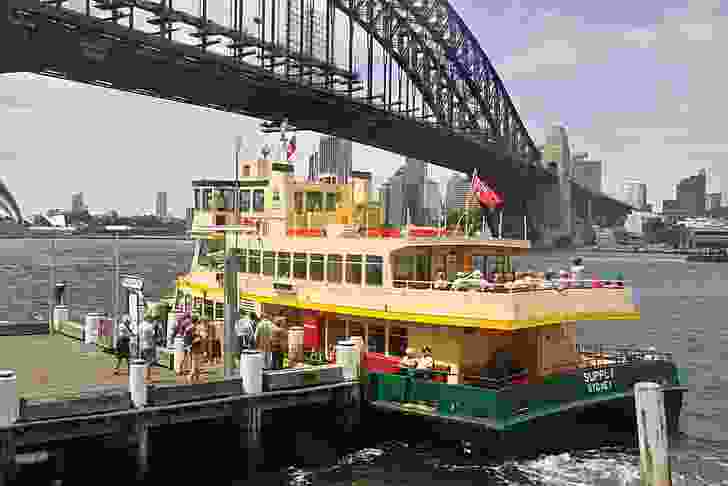 Milsons Point Ferry Wharf / Luna Park Wharf
OW: So we find ourselves at the water's edge, Tim.
TG: One of the most iconic places in Sydney, also offering one of the best views in Sydney. But there is something uncanny going on here, Oli, because we are standing here on a wharf, yet your hair is perfectly still. There is no wind that I feel, no rain, nothing. We're protected.
OW: Yeah, so we are at Milsons Point Ferry Wharf, which has just been redesigned by GroupGSA … It has a fixed waiting room, which is connected to a gangplank, or walkway, which is also a hinge. This is connected to what they have called the landing platform, which floats … the program is so clear. Here is the waiting room, here is a gangplank to walk down with arrows telling you which way to go to the ferry, and it's separated out from the other side with the other people coming off the ferry. And then, there is a sign that says, "Waiting is prohibited on the landing platform." So only when the ferry arrives are you allowed to go down. You are corralled into these spaces, you are told exactly how to function.
TG: … The architecture here is trying to prevent things from happening.
OW: … There is a ninety-centimetre balustrade trying to prevent drunk people from falling over the edge … The glass [wall] sets you back from the edge. The only thing that is on the edge of the water … the landing platform – which doesn't sound like a wharf to me – you are only allowed to go there when the ferry arrives. Why is it safe to be on the landing platform when the ferry is there? Because then you are under supervision.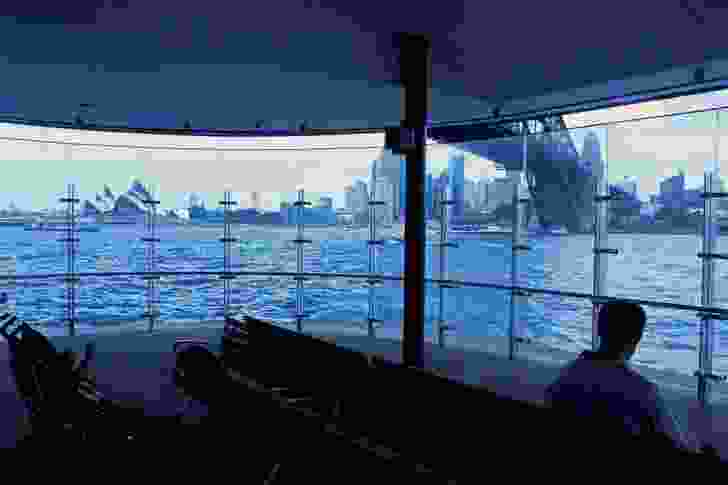 TG: … To queue to get onto a bus or ferry, we work it out as a community; we work out how to do it. Here, there is an arrow, there is a line. But how can I be civic to you when I am being directed?
OW: … I can only use this wharf in one particular way. It does take out this idea of friendship, idea of meeting together. The [people] coming on and off might be friends, but are separated by a rail.
TG: It is quite poetic to think of the misconnection … or standing out on the wharf and looking into the abyss, where you talk.
OW: Or fish.
TG: Or kiss … And despite the fact that the wharf is floating, its meaning is incredibly fixed and permanent.
Sydney Town Hall
OW: So Tim, we're looking at the Sydney Town Hall.
TG: The Town Hall steps are where everyone goes to meet.
OW: The first thing, from an architectural or historical point of view, is that it is in the Victorian style. But more particularly, against this reading, I would like to point to its strong French influence.
TG: Yes, and in that sense it is also borrowing from America. Because at the same time we have the Philadelphia City Hall … comparisons have often been made between the two buildings.
OW: [The Philadelphia City Hall] was going to be the tallest building in the world and it is hard to imagine now that the Sydney Town Hall was the tallest building in the city.
TG: Right up until the AMP Building [on Circular Quay]?
OW: Before 1957, height restrictions were lifted that had been based on the 150-feet Town Hall. You could say it is here that civic value is overtaken by capital value.
Listen to the full conversation Architectural Ideologies at gregoryandwatts.blogspot.com.
---
This article was originally published as part of a dossier in the March 2012 issue of Architecture Australia that discussed whether the architecture profession is losing ground.
Source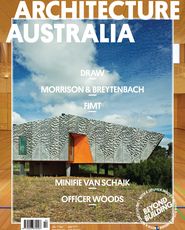 Issue
Architecture Australia, March 2012
Related topics