Bureau Proberts is behind the design of a proposal to redevelop the area around Ferny Grove station, 11 kilometres north-west of the Brisbane CBD.
The proposal would see existing parking facilities redeveloped to expand the number of parking spaces and would include the addition of commercial and residential buildings. It would create 64 apartments and commercial and retail tenancies, including childcare facilities, a cinema and a medical centre. The number of commuter car parks available on the site would be increased by 759 spaces, with a total of 2,200 car parks across the completed development.
The developer, Honeycombes Property Group, was the successful proponent in a state government-led competition for the redevelopment of the station precinct into a Transit Oriented Development. Elsewhere in Brisbane, Hames Sharley is behind the mixed-use design of the $750 million development of Albion station.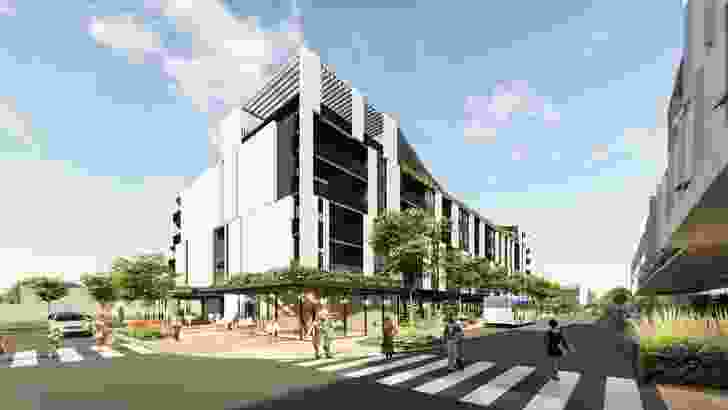 Bureau Probert's design would involve a 12,908-square-metre retail and commercial hub on the Samford Road frontage, which would include both underground parking space and a multi-storey parking structure.
In an urban design report attached to the proposal, the architects said the building's form would be inspired by the site's adjacency to a historical tile factory, with concrete panels on the exterior referencing the roofing tiles produced there.
"To respond to its suburban setting the scale of the building is minimized visually through a series of layered pre-cast concrete and landscaped elements. These elements step in and out of the façade to create shadow and depth and the landscape brings softness and contrast to the concrete elements," the report states.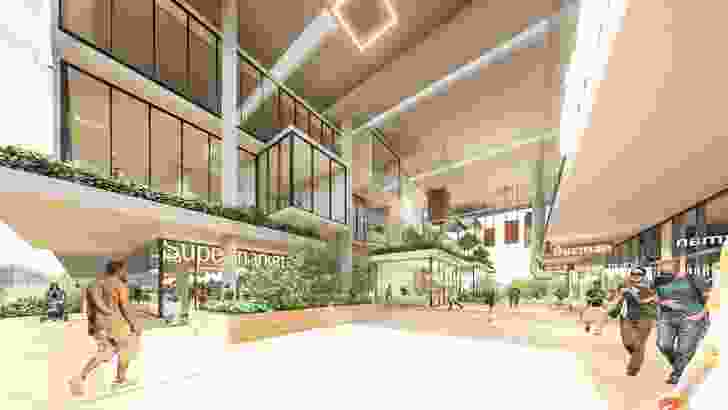 Terry McQuillan, Bureau Proberts director and project lead, said, "Our aim is that this precinct will not only enhance the identity of Ferny Grove but positively contribute to the community."
"From the outset of the design process, our key objectives have always been to create a vibrant and sustainable contribution to the suburb's long-term future."
The residential building to the south would sit atop the commuter parking lot. A new pedestrian boulevard would run between the retail and residential buildings, connecting the station with the new and existing parking spaces.
The proposal will be assessed by the City of Brisbane.
Related topics