A major cultural and civic centre at the heart of the New South Wales north coast city of Coffs Harbour will be designed by BVN, the local council has announced.
The Coffs Harbour Cultural and Civic Space will incorporate a library and gallery, a youth area and digital media studio and exhibition space, as well as a café, small events space and technology resources. It will be located at the site of a former Salvation Army building on Gordon Street in the centre of the city.
In 2017, three design teams – Designinc and Lacoste and Stevenson, FJMT, and Dominic Finlay Jones Architects – prepared concept designs for the project as part of a community feedback process. That feedback will now inform the schematic design phase led by BVN.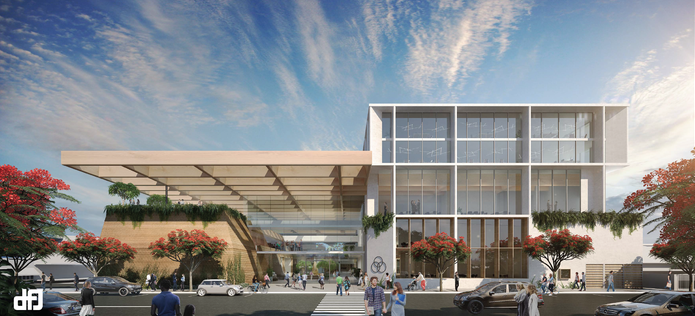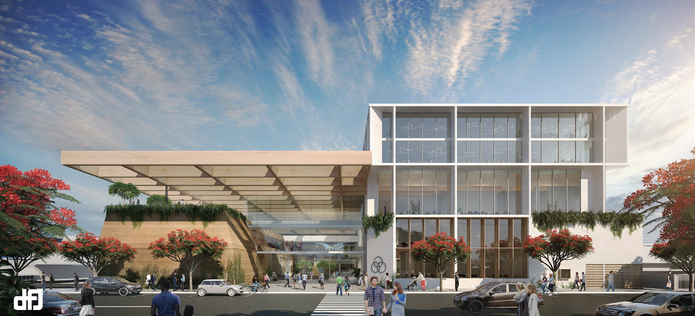 BVN principal Matthew Blair, who grew up in Coffs Harbour, said "BVN will bring a fresh set of eyes to this project with no preconceptions of the design, but an awareness and understanding of the community effort that has gone into the project to date.
"We recognize the opportunities and challenges of the project – the ability to be a catalyst to re-energize the precinct between Harbour Drive and Coffs Creek, to help make a definable civic heart in the middle of town, to work with an engaged, active community with diverse aspirations and needs, and to compose a large, complex brief of many different types of places into a physical manifestation of the idea and identity of Coffs Harbour."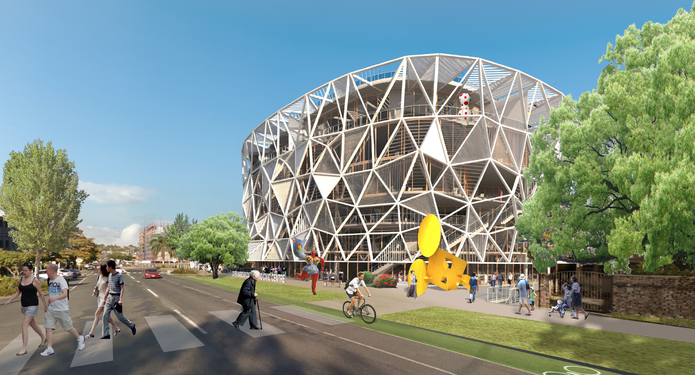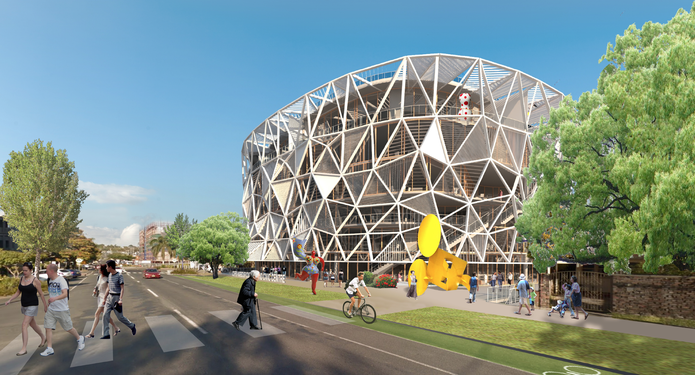 More than 1,800 surveys and comments were submitted to council on the three earlier designs in 2018. The most popular scheme was Dominic Finlay Jones Architects' "open veranda" design, with participants registering their support for the rammed earth gallery and canopy roof.
Coffs Harbour mayor Denise Knight said having BVN on board as architect was a good result for the city. "Matthew brings invaluable local knowledge and the entire BVN team really understands how important it is to engage with the community to create a cultural and civic space that will offer opportunities and facilities for all."
The project has grown in scope since a site was selected in 2016. A June 2018 business case found the estimated bill had ballooned to $75 million, from an earlier estimate of $35 million. The estimated cost is now at $76.5 million.
The schematic design to be created by BVN is due to be completed for public comment by May 2019 and detailed design is expected to be finished by May 2020.