BVN has completed a new library and community hub in the Sydney suburb of Marrickville that features a soaring interior and a folding roof canopy.
BVN won an invited design competition for the building in 2012.
The library and community centre is located on the site of the former Marrickville hospital site, which borders Marrickville Road, Livingstone Road and Lilydale Street. The hospital closed in 1990 and the site has been owned by Marrickville Council since 1995.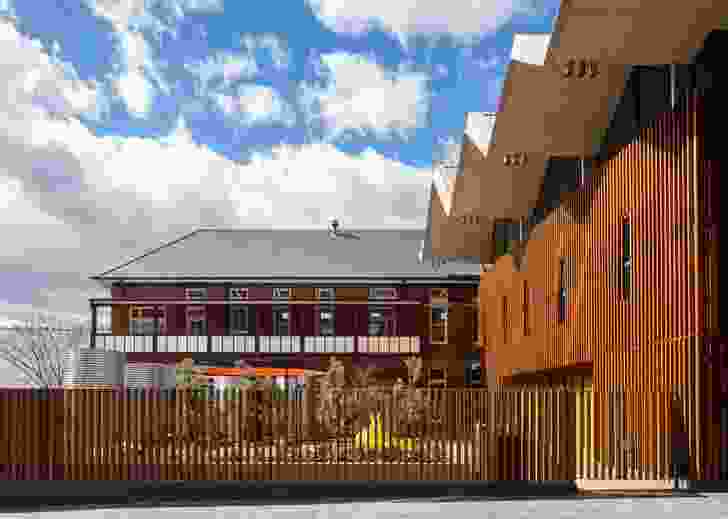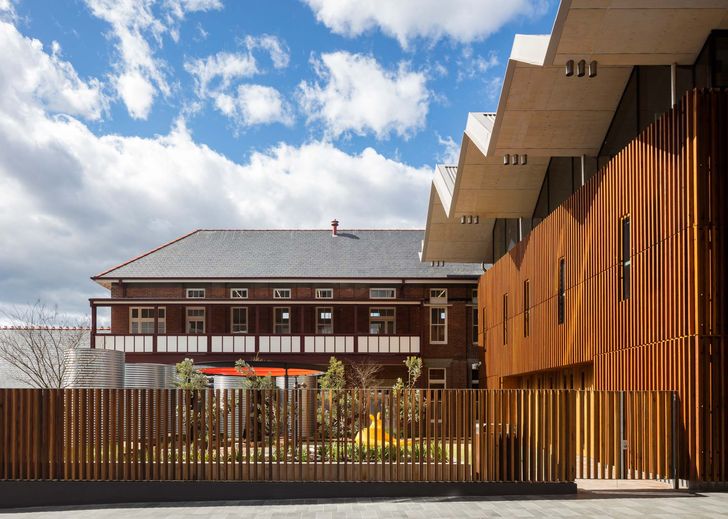 BVN's design integrates the heritage-listed hospital building with a new structure.
Brian Clohessy, BVN project director, "Incorporating a building as historically rich as the old Marrickville Hospital, and developing it into a piece of contemporary architecture, to meet the needs of Marrickville's diverse community, was a truly rewarding project for us."
The interior features a large auditorium stair traversing a three-storey void that anchors the primary public area. Large skylights draw natural light into the predominantly timber space.
A key architectural feature is the floating canopy roof, which appears to grow out of the pitched roof of the existing hospital building.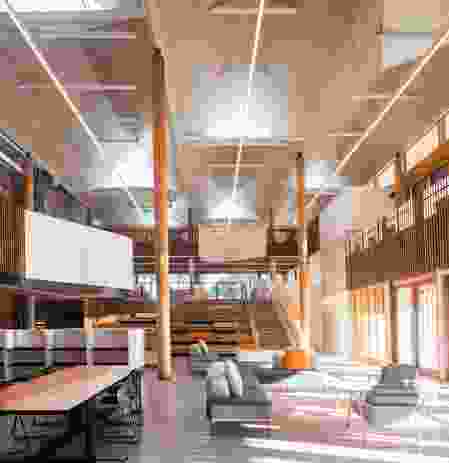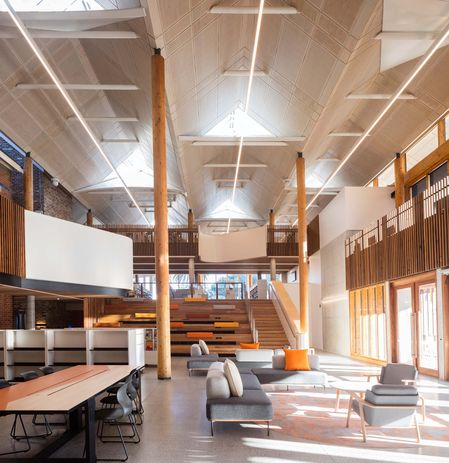 The old hospital itself has been reworked to accommodate the library's collections, reading and study areas, and bookable meeting rooms. A new outdoor terrace – dubbed the Lilydale Balconies – provides an outdoor reading area. The old and new buildings are connected by a suspended glazed walkway on the first floor.
The development centres on a new, 1,200-square-metre urban park designed by Aspect Studios. A cafe and community facilities pavilion open out onto a sunken lawn – the pavilion can also be hired for functions.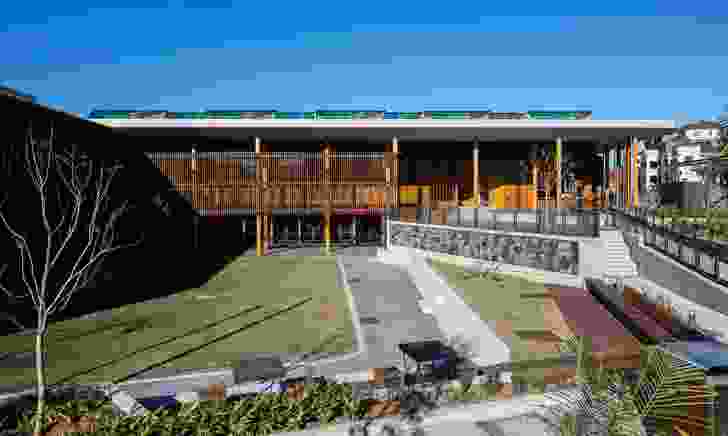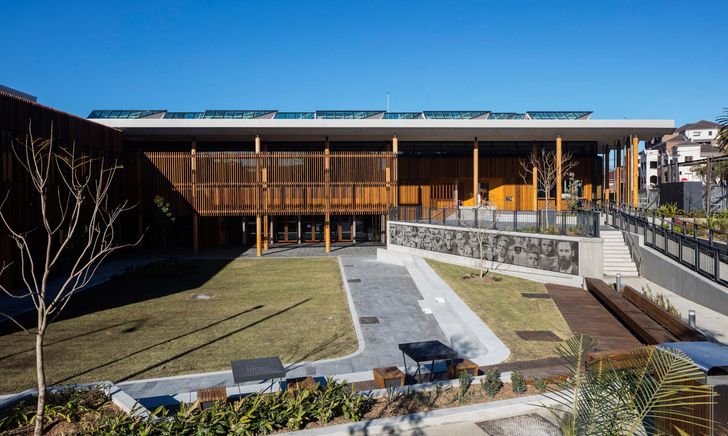 "The design reflects a transformation in the role of libraries, from a traditionally quiet place to study and read, into a vibrant space to learn, work, and play," Clohessy said.
In addition to the re-use of the hospital building, the design also included a number of sustainability features. These include rainwater collection on the rough, the re-use of roughly 27,000 bricks from the hospital in the new structure, and a natural ventilation and mixed-mode system for climate control.
The library will open to the public on 31 August.